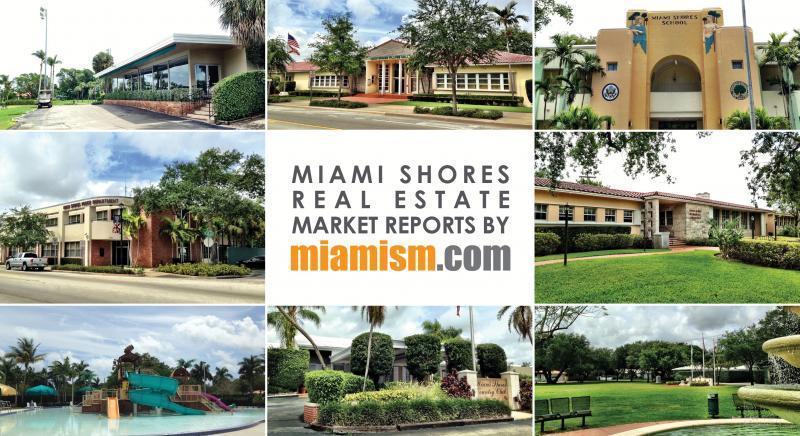 Miami Shores Real Estate Market Report – November 2019
How is the Miami Shores Real Estate Market Doing?
There are currently 88 homes for sale: (compared to 97 last month)
Highest priced listing is $5,590,000 $5,400,000 for the bay front home located at 9901 NE 13 Ave with 93′ of open bay frontage, 14,024 SF lot and almost 5,000 SF of living space.
Lowest priced listing is $324,000 for the 2/1 fixer upper located at 19 NW 109th St.
Pending Sales (Properties under contract): 35
Median Sales Price in November: $580,000
Closed sales in November: 5 (compared to 18 in October)
What sold in Miami Shores in November?
The 5 homes sold in Miami Shores in November were the following:
142 NW 111th St – Foreclosure with 3 bedrooms / 1 bathroom, 1,322 SF on 9,150 SF lot. Originally listed in May of 2018 for $349,900, showing a couple of contracts fallen through in the MLS, with a few price reductions and selling for $282,000 ($264/SF) **cash transaction
117 NW 103 St – 3 bedrooms / 1 bathroom, 1,139 SF on 9,150 SF lot. Listed for $374,999 in June, showing a few price reductions and selling for $360,000 ($316/SF)
355 NE 93 St – 3 bedrooms / 2 bathrooms, 1,936 SF on 6,350 SF lot. Originally listed for $669,000 in June, had several price reductions and sold for $580,000 ($333/SF)
243 NE 103 St – completely remodeled 4 bedrooms / 2 bathrooms, 2,178 SF on 9,300 SF lot. This home was purchased for $416,000 in February, remodeled and relisted for $695,000 in July and sold for $610,000 ($298/SF)
9100 N Bayshore Dr – 3 bedrooms / 3 bathrooms, 1,998 SF on 8,750 SF lot. Listed for $779,000 in July, had several price reductions, and sold for $680,000 ($347/SF)
What is the average price per square foot in Miami Shores?
The average sold price per square foot in Miami Shores in November for homes not on the water was $312 compared to:
October's Average $296
September's Average $319
August's Average $296
July's Average $328
June's Average $325
May's Average $341
April's Average $314
March's Average $331
February's Average $276
January's Average $327
There were no waterfront homes sold in November in Miami Shores.
Miami Shores Opinion
Miami Shores now has 7 months of inventory, meaning it would take 7 months to sell all the homes that are currently listed for sale. It's a balanced market (not really a buyer's or seller's market) and continues to be one of Miami's hidden gems because of architecture and location!

Miami Shores also remains an area primarily for residents (end users that actually live in their homes), with only 29% investor ratio and 73% of all purchases being made with loans rather than cash. Buyers are coming from the U.S, Argentina, Russia, Colombia and France, which is important when you are ready to market your property for sale.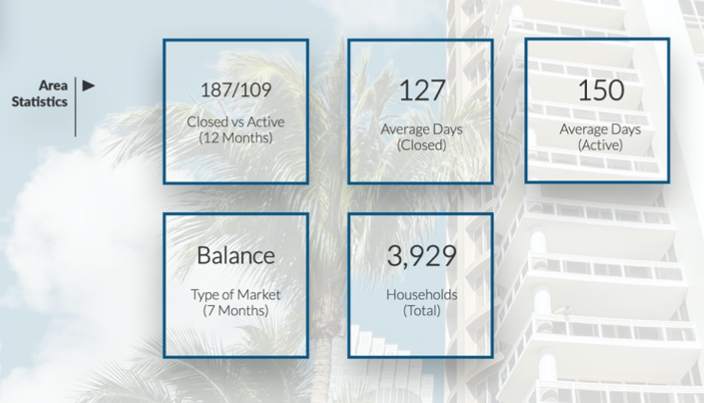 We continue to provide micro-data that helps you identify the right time to buy and sale and how to position yourself in the Miami Shores market when you are ready. Today's real estate world is about data science and identifying key market factors for a successful transaction and we specialize in just that.
To ge a copy of our new micro-level market reports, please click HERE or contact us with your address and we'll be happy to provide a physical copy.
Our real-time market reports indicate that the Market Action Index remained at 29 which reflects a slight Buyer's Advantage:
The market has shown some evidence of slowing recently. Both prices and inventory levels are relatively unchanged in recent weeks. Watch the Market Action Index for changes as it can be a leading indicator for price changes.
Additional Miami Shores Reports
In addition to these monthly reports that we prepare the first week of each month, we also have our REAL-TIME reports that you can sign up with or request a home value report from MiamismValue.com.
CONTACT us if you are thinking of selling. We would be happy to meet and give you our opinion on your home.
Miami Shores Events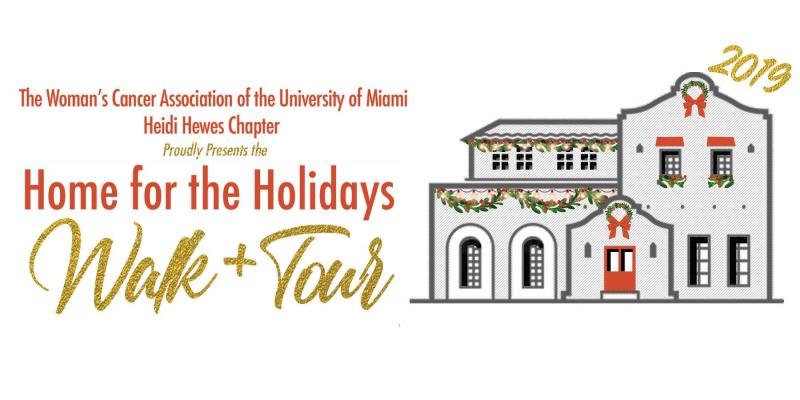 We want to cordially invite you to the annual Home for The Holidays Walk & Tour. Tickets are now on sale and event will be on Sunday, December 15, 2019 from 4-8 p.m. Purchase yours today at wcaofum.org.
We donate the home renderings to this event every year and happy to let you know that all proceeds go straight to cancer research! Here's some information about the event:
Over the past twenty-seven years, our friends and neighbors in Miami Shores have opened their hearts and homes for the Heidi Hewes Chapter of the Woman's Cancer Association's (WCA) "Home for the Holidays" Walk and Tour. The annual event is a local Miami Shores tradition embracing the spirit of the holidays while celebrating the beautiful homes in our neighborhood.

This year we will be showcasing a selection of FIVE beautiful homes located east of Biscayne Boulevard. To add to the festivities, we will once again be featuring a Holiday Market of unique items perfect for Holiday shopping and one-of-a-kind gifts. After the tour commences, a festive block party will take place for guests to enjoy light bites, refreshments, and music with neighbors and friends.