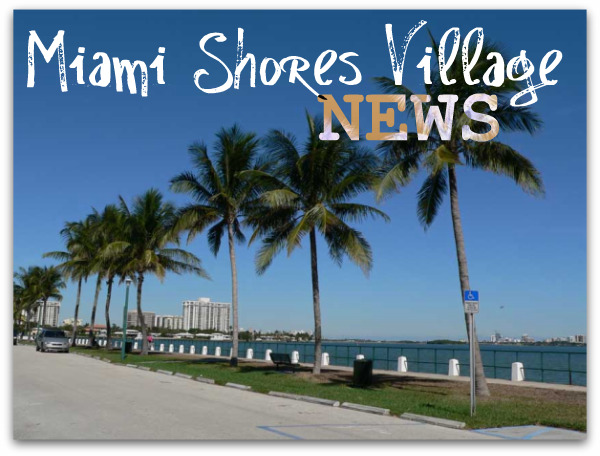 Miami Shores Village News – February 2014
Here's a community update from Jesse Walters, Vice-Mayor, Miami Shores Village.  I find it helpful to know what our Miami Shores Village Council is doing, especially when I can't attend meetings.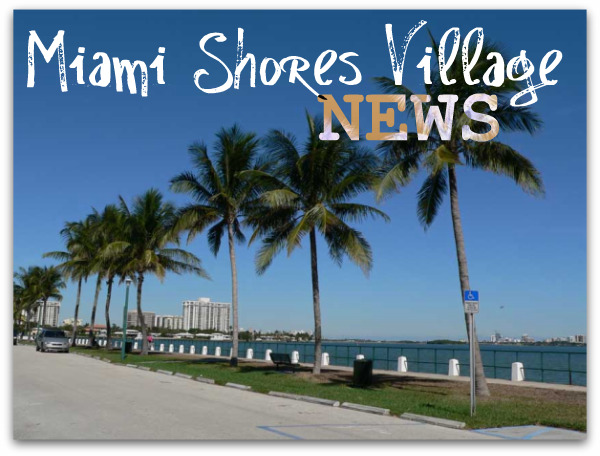 Best wishes for 2014!

It's been a while since I sent out a Council community update, so here are a few recent developments I think will be of interest to you:

CRIME DOWN IN MIAMI SHORES

Year-end crime statistics for the Shores, as supplied by Chief Lystad, show that major crimes were down 11.5% (rape, homicide, robbery, auto theft, etc.).  The only category that was up was robbery, and our police are actively working several related cases with suspects in custody.  Arrests were down 17.8% because there was so much less crime.  Not comforting if you were a victim, but the trend is positive and the police have been diligent.

You can sign up for alerts from the Miami Shores Police Department & other public safety agencies in your area. Click here to go to the Village's website home page. Fill in and submit your contact info in the "Police Department Sign-Up" box in the lower left corner of the page.

PARKING METERS TO BENEFIT LIBRARY

Council just voted to allow students to decoratively paint several parking meters on NE 100th Street, with signs encouraging you to put in quarters which will go to directly benefit the Brockway Memorial Library!

THE BIG DIG

Work is expected to begin this July in the two alleys adjacent to NE 2nd Avenue to bring sewers to our downtown.

MIAMI SHORES MOTEL ON BISCAYNE BLVD

The Village continues to work with the owner of this troubled property.  He recently shared preliminary plans to construct a limited service hotel on this site – something like a small Courtyard by Marriott.  This would be great news.  Stand by for further developments!

ANNEXATION

Council also just voted to begin a discussion with the four property owners on the "K-Mart Corner" about them choosing to be annexed and join Miami Shores.  This win-win would mean better police response time for them and their customers and more revenue for the Village.

Click here to read the recent Miami Herald article about this issue for more details.

Jesse Walters
Vice Mayor, Miami Shores Village
305.333.8701

Thanks for allowing me to serve you and please keep me apprised of your concerns and issues!