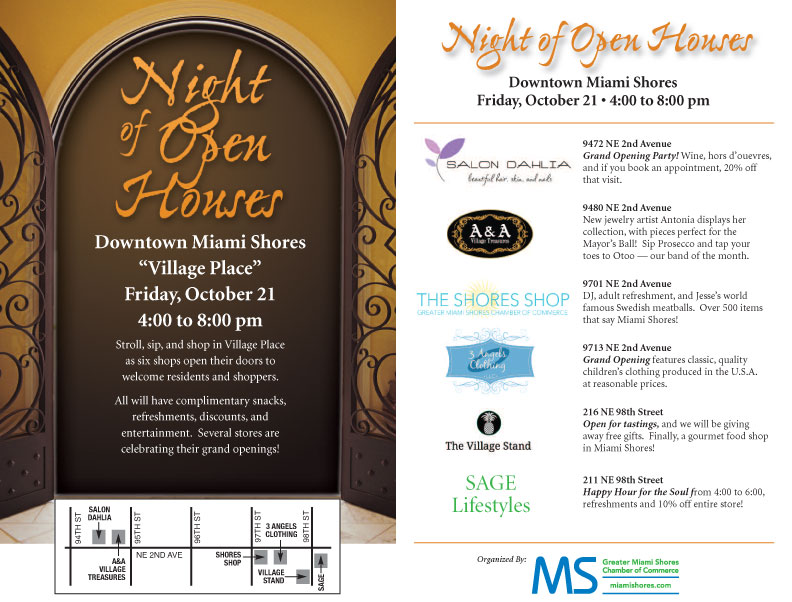 Miami Shores Village News – October 2011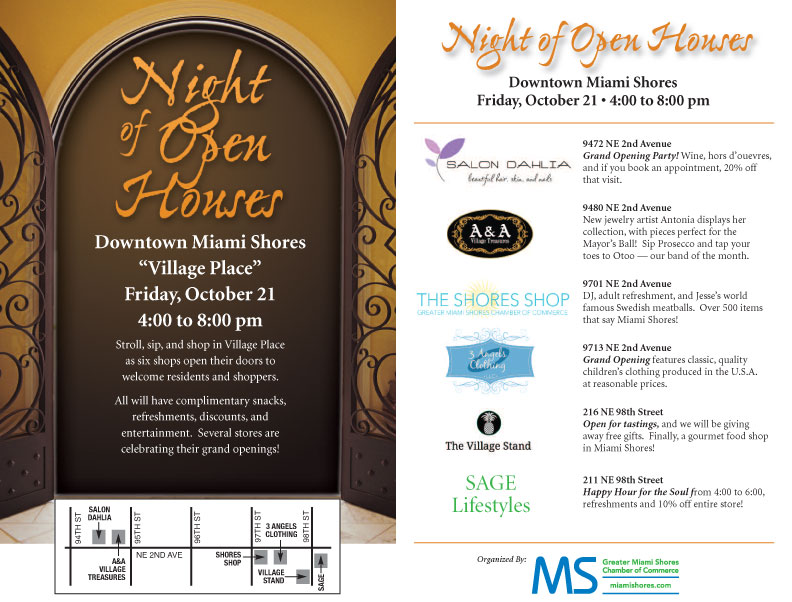 The Greater Miami Shores Chamber of Commerce is organizing Miami Shores' first Night of Open Houses.  Seven establishments in downtown Miami shores, including the new Chamber's Shores Shop, will stay open on Friday, October 21st, from 4:00 PM to 8:00 PM and will have complimentary wine, snacks, entertainment and discounts.
The event is free and a way to get to know and endorse these local businesses in downtown Miami Shores – Miami Shores Village Place.
Participating shops will include:
Salon Dahlia at 9472 NE 2nd Ave
A&A Village Treasures at 9480 NE 2nd Ave
3 Angels Children's Clothing at 9713 NE 2nd Ave
The Village Stand (gourmet food shop) at 216 NE 98th St
Sage Lifestyles at 211 NE 98th St
Jolly Mutt at 212 NE 98th St
Shores Shop at 9701 NE 2nd Ave