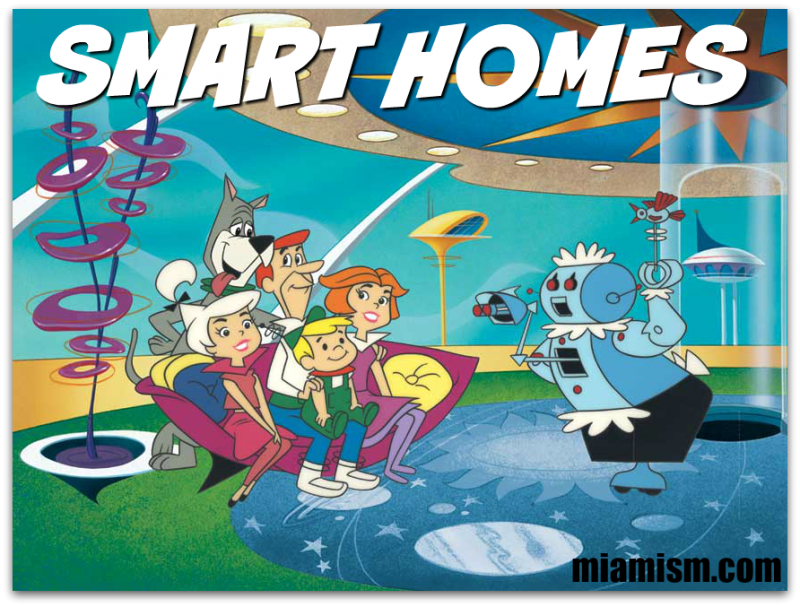 Miami Smart Homes – just a craze?
If you think your house is smart because you have a Roomba or a universal TV control, do I have news for you! Making your house smart has become so easy that it makes no sense to have a dumb house anymore. In addition to that, having a smart home is not just for luxury real estate. I'm talking about simple items that will not only simplify your life, but will make you feel safe and efficient! Of course people like my mom will say…"I've lived 76 years without technology and don't need it", but the truth is that technology is our friend and will ultimately save you money and will give you peace of mind. But what's important to know, when it comes to Miami Real Estate, a smart home will many times be the deciding factor for a buyer!
WHAT IS A SMART HOME
What exactly is a smart home? It's the term used to define a residence that has lighting, cooling/heating system, TV's, appliances, computers, security and camera systems that can be controlled remotely. Of course you can have smart homes with intricate systems, but making your home smart doesn't have to be difficult. You can buy smart home hubs, or can just start with a few simple products like I did.
Smart Home Thermostat
As techie as I may be, my first smart product was a NEST thermostat. When my a/c guy told me that it would make my cooling system more efficient, I was sold, and the connection took me 2 minutes. (I think it was more annoying to have to paint the wall, than to actually change and program the thermostat).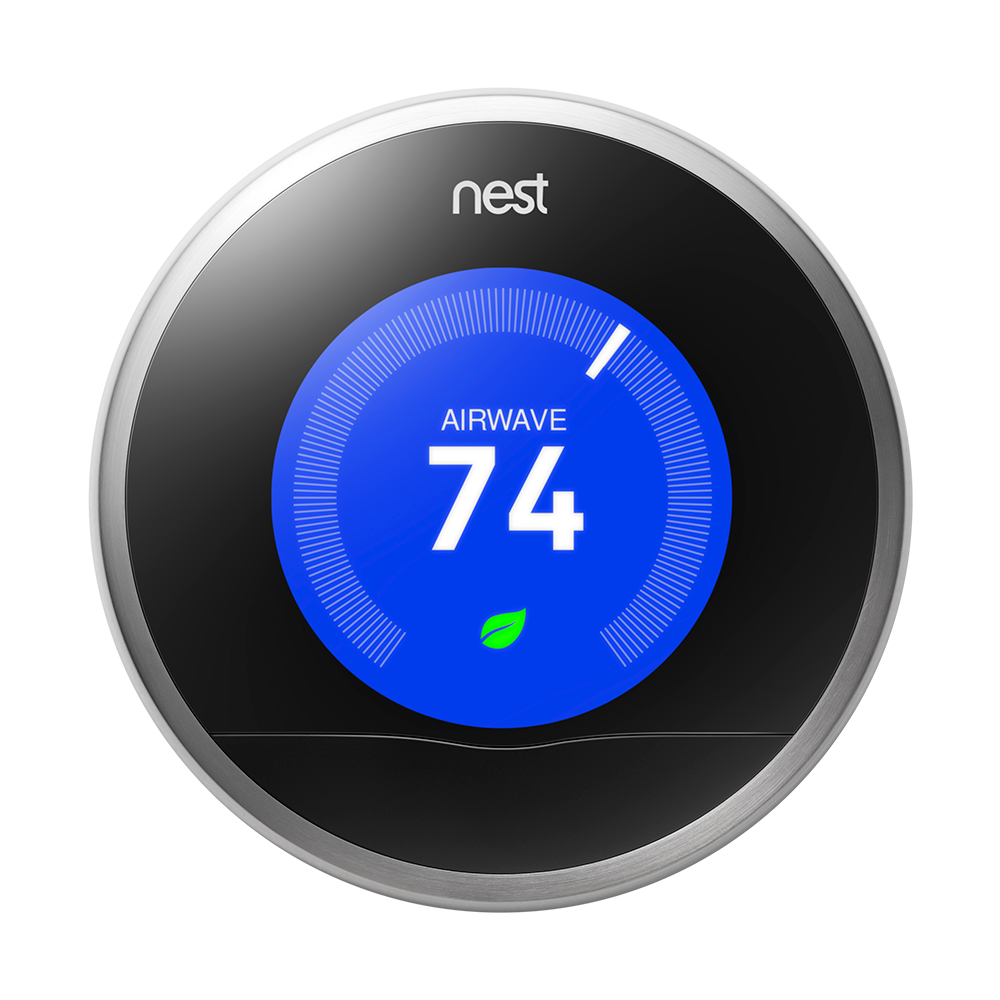 In addition to being able to access it from my phone, the thermostat detects when you are there and knows when to turn temperature up or down. I have a client that saved $150/month just by changing the thermostat. I can't promise that will happen to you, but can promise that buyers notice the thermostat when looking for new homes. There are other types of smart thermostats, just do your research and read reviews. When all else fails, ask your air conditioning maintenance company what they recommend.
Smart Video Cameras
Once I connected my NEST Thermostat, I got an email from NEST about their indoor/outdoor cams and I just HAD to try one. I have to say it's not just cool to be able to see what's going at your house while you are away, but it also gives you great peace of mind. (I love checking up on the cats when we're not home and can even talk to them through the camera).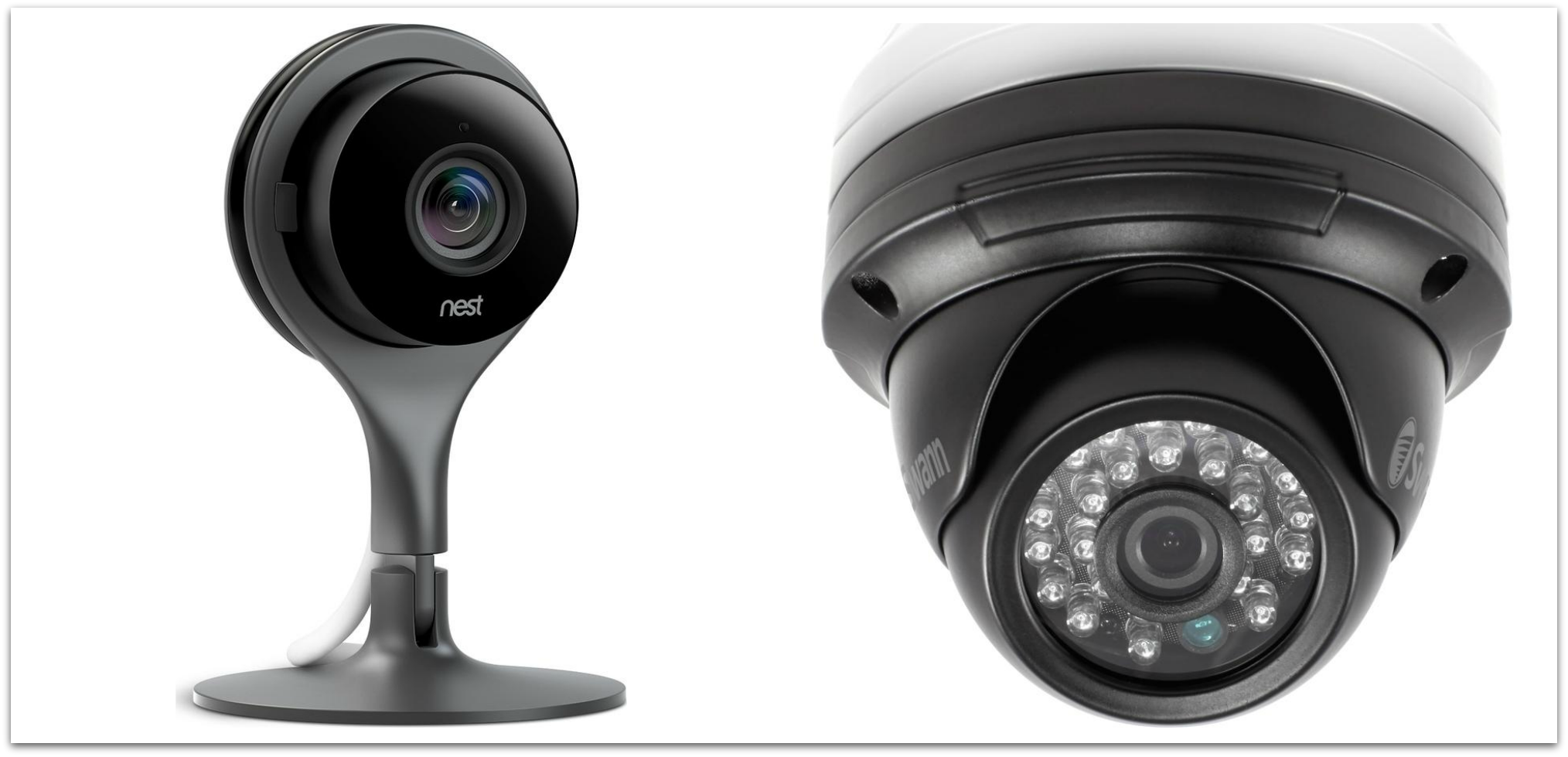 Again, there are other cameras that are not NEST that are fabulous, NEST just makes an easy and pretty product that is not at all cumbersome. You just plug in and connect to wi-fi (without having to install wires). There are also some great camera products designed for specific things, from talking to your pets to complement your security system.
Smart Security Systems
I remember when my alarm company started marketing remote location controls, it blew my mind! Now, these systems are standard. You can turn on and off, program alerts on your phone when it detects movement, and even sign up for recording and monitoring in case of a break-in. NEST also has smoke and carbon monoxide detectors! [And before you think it, I don't have stock in NEST, although maybe I should.] Take a look at the crazy specs behind these detectors.
Smart Lighting
Lighting is just as easy, from smart bulbs that just need to be programmed onto your phone, to changing wall outlets/switches, or even just a smart plug that simply plugs into an existing outlet.

Remember those cumbersome timers we would install on particular lamps throughout the house to make people think you were home? Well…now you can actually turn on and off without being home or can program them at certain times.
Smart Doorbells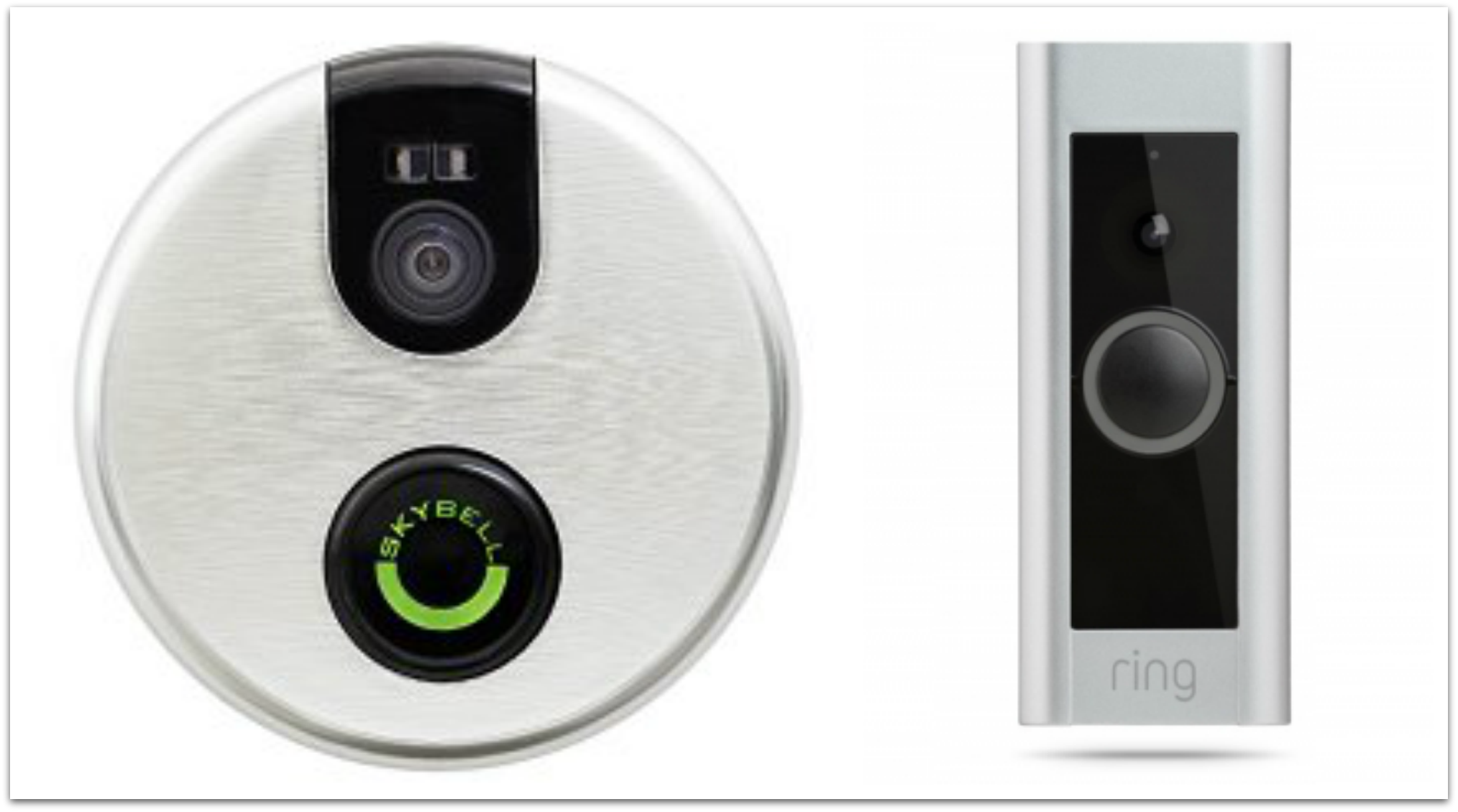 I love smart doorbells, you can answer your door like if you were inside the house and don't even have to be home! From letting the UPS man know where to drop a package, to scaring nosy kids from the neighborhood. There are a few doorbell products right now and the great thing is that they continue to improve their technology.
Smart Locks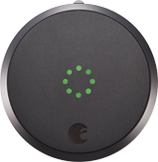 Opening your front door has never been so easy. Some systems detect when you are close and unlock automatically, others are just a touch of a button. Although combination locks are still popular, smart locks are taking over because they are not as bulky.
Home Automation Systems
And obviously, once you get into it, you may want to get a complete home automation system where you create a network with all of your smart products into a system that is easy to access. From laundry to kitchen appliances, landscape sprinklers, lighting, HVAC, you name it! HELLO JETSONS!! (flying cars next) TIPS: change factory passwords on systems as soon as you install, make sure you have strong wi-fi throughout your home or have boosters other relevant articles: