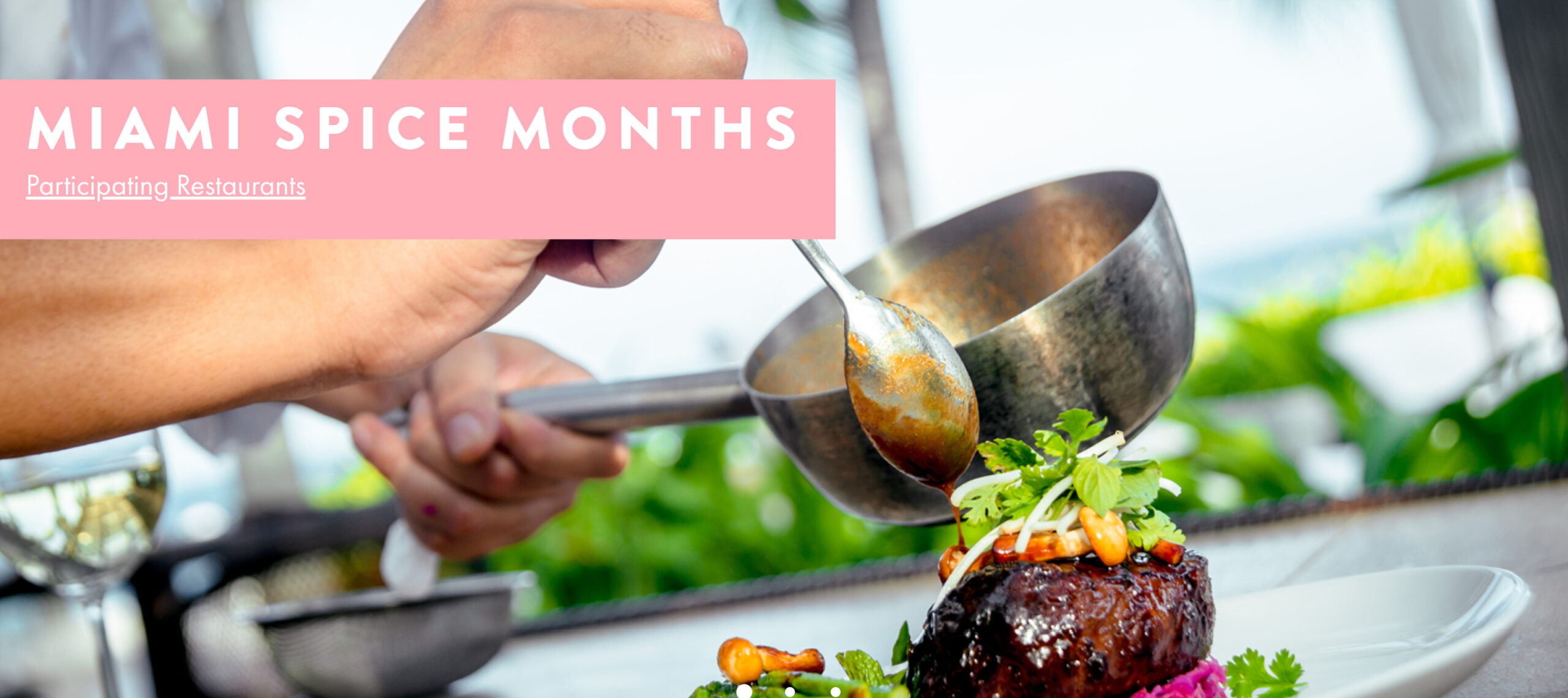 We love this time of the year because restaurants all over Miami create special menus for Miami Spice. It lasts from August 1 to September 30, so get ready to experience the best restaurants in Miami. And for the record "Miami Spice" has become a verb: "Where are you Miami Spicing this weekend?"
What is Miami Spice?
Miami Spice Months showcases the very best of Greater Miami and the Beaches' diverse cuisine featuring three-course meals at the top eateries in the city reasonably priced at $23 for lunch/brunch and $39 for dinner. For two whole months, explore signature dishes at reduced prices by world renowned chefs every summer.
How it Works: New to Miami Spice? There is no membership or sign-up required to enjoy Miami Spice. Simply visit the individual webpage of the restaurant you want to visit and make sure to check the days of the week that the restaurant offers Miami Spice lunch/brunch or dinner. Reservations are strongly recommended but not required.
Miami Spice Participating Restaurants
To check out the full list of participating restaurants, please visit Miami Spice. The Miamism Sales Team always has recommendations. Among our favorites are:
El Cielo by Chef Juan Manuel Barrientos (a culinary experience you can't miss)
Kyu in Wynwood by Chef Michael Lewis
Chotto Matte on Lincoln Road
Mignonette in Miami's Art & Entertainment District
Stiltsville Fish Bar by culinary duo Jeff McInnis & Janine Booth
Buen Provecho and please let us know about your favorites!