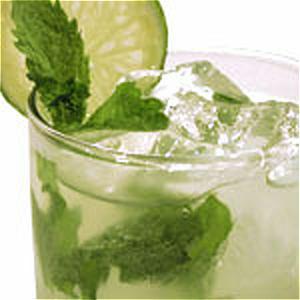 Every year, our biggest newspaper,
The Miami Herald
, asks readers to vote on the Hottest places, things and events in
South Florida
and I thought I would share a couple of these. So to add to our
Miami Real Estate
Experience, I decided to share a few of these.
BEST CAFE CUBANO – (for those of you that are non-Spanish speakers it means Cuban Coffee:  a type of espresso stirred with sugar to create an incredible froth….you need to taste it to understand it). – Versailles is located at 3555 SW 8th Street in Miami – I often stop by this place to have my fix of "cafe Cubano" and must tell you is not so much the coffee but the atmosphere of the older gentlemen in their guayaberas and their great Panama Hats.
BEST SEAFOOD
–
Joe's Stone Crab
is located at 11 Washington Avenue in Miami Beach (this was a "duh" for me – I've been inviting
TLW
and
Bryant
for months to come join us at Joe's).
BEST MOJITO – Mojito's is located in the Dolphin at 11401 NW 12th Street in Miami (I will have to go verify this one personally because Rick makes a Killer Mojito).
BEST RESTAURANT WITH A VIEW – Houston's Miami is located at 17355 Biscayne Blvd.in North Miami Beach. (this place does have a great view and a really great walkway along the water – read the link to see a review I wrote a while back).
BEST MARLINS PLAYER
–
Miguel Cabrera
(I had to include this one because Miguel was born in Venezuela, like me).  He is the third baseman.
BEST DOLPHIN PLAYER
–
Jason Taylor
(I don't usually follow pro-football, but will watch the game just to see this guy.)
BEST CLUB FOR DANCE MUSIC – Club Space is located at 34 NE 11th Street in Miami (I don't do the dance scene any longer, you will have to let me know if this one's a real winner).
BEST SOFLA FESTIVAL –
Coconut Grove Arts Festival
is held each year in Coconut Grove in February.  This is a
great local event and would encourage everyone to go, the atmosphere can not be duplicated.
BEST ART GALLERY
–
Britto Central
(I love Britto and everything he stands for, I was really glad to see him in the Hot List).
BEST PLACE FOR A DATE AND BEST CELEBRITY SIGHTING SPOT – Lincoln Road in Miami Beach (anyone coming to visit Miami Beach cannot miss Lincoln Road – you can go at night in the day, on the weekend…it is always a happening place.)
BEST SPA
–
Doral Resort and Spa
is located at 4400 NW 87th Avenue in Doral.  <sigh> (that's all I can say….it's an amazing place to get pampered.)
BEST LOCAL SHOPPING DESTINATION
–
Aventura Mall
is located at 19501 Biscayne Blvd. in Aventura. (this is my shopping grounds….so move over).
So there you have them…some of Miami HOTTEST, directly from THE HOT LIST!