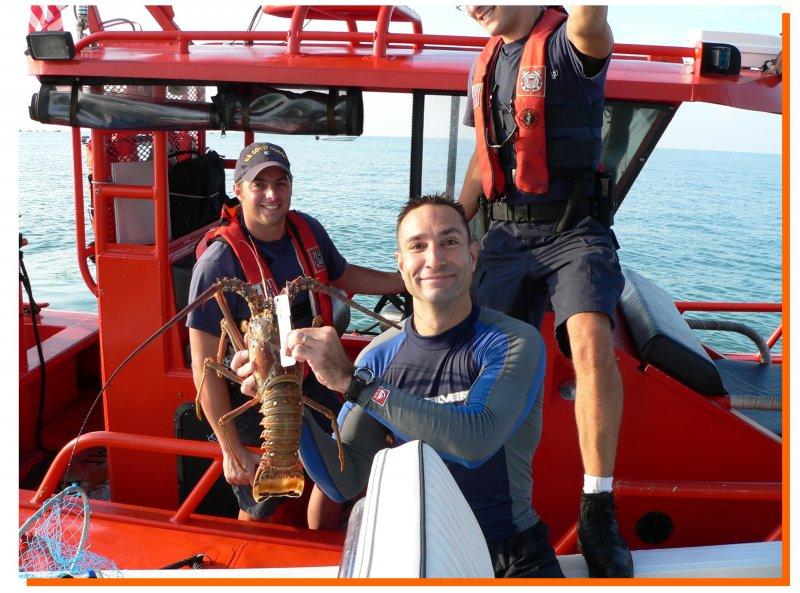 Miami's Mini Lobster Season
Oh yeah! talk about Miami BUGS! (and eye candy.. ahem) This mini lobster season falls on July 24th and 25th and thousands of lobster hunters flood Miami waters in search of "bugs."
This photo shows Rick a few years ago with a nice catch and the Coast Guard making sure vessel was safe and lobsters were the right size.
In case you didn't know, the mini lobster season is always the last consecutive Wednesday and Thursday in July (starting at 12:01 AM on Wednesday and ending at midnight Thursday).
Please be safe and make sure you check regulations with Florida Fish and Wildlife. Happy hunting!