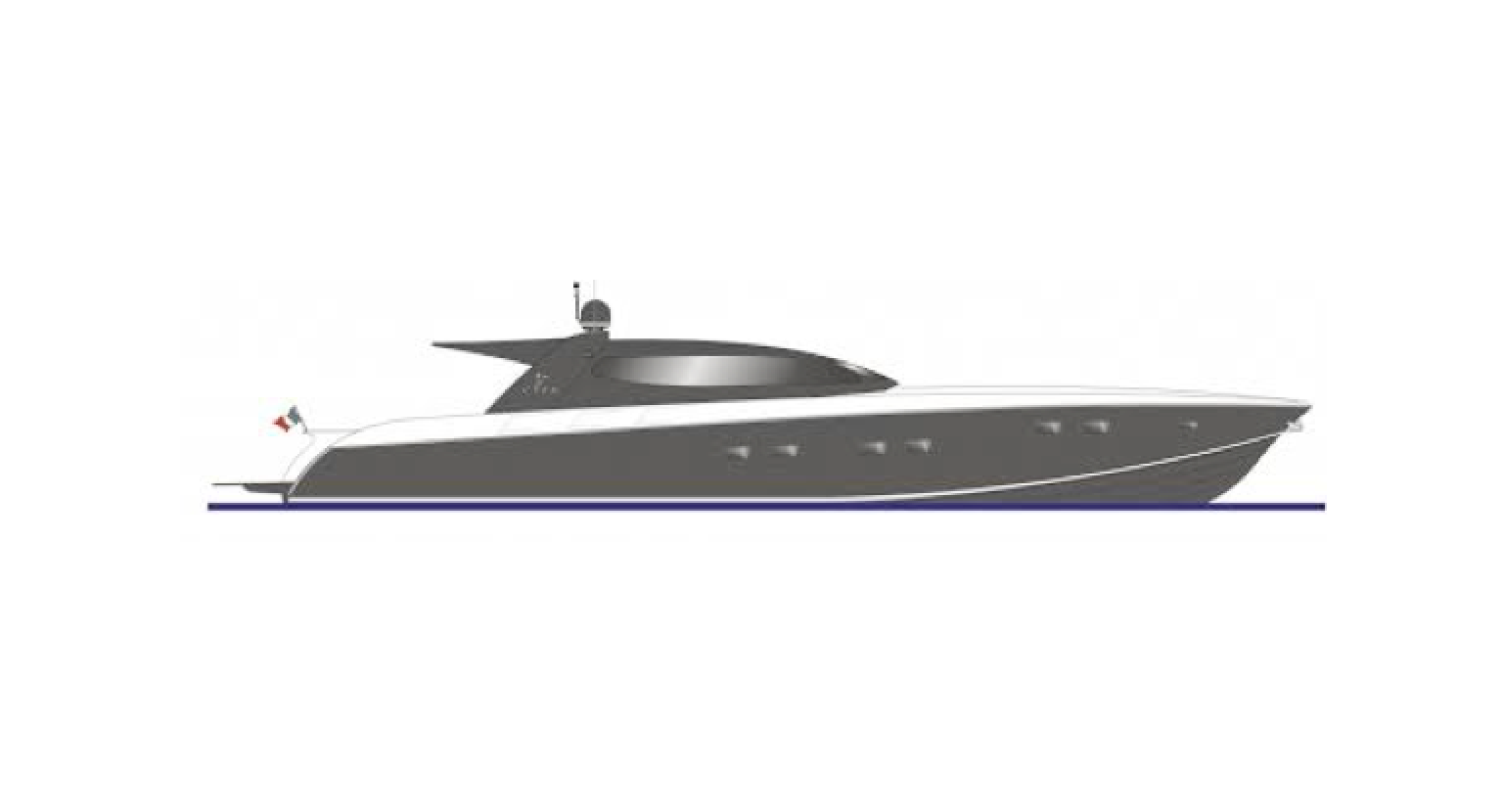 Miamism Best Boat Charter – Carbon Charters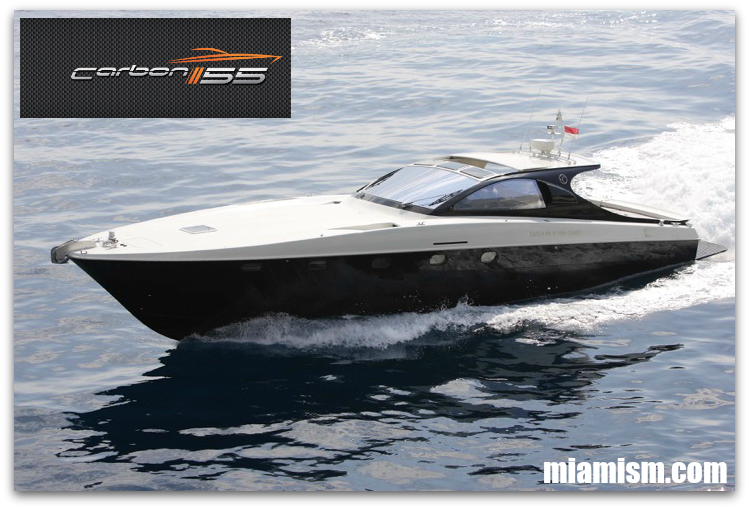 Miami Boat Charters
To experience Miami via boat is to REALLY experience Miami. There's a reason why we are surrounded by beautiful bodies of water and why our Miami Lifestyle is defined not only by our ocean, but how we take full advantage of it. Our most luxurious Miami real estate is waterfront, plain and simple, and the toys we use to enjoy the water are endless. But what if you don't have a boat, or don't have the desire to maintain and/or captain a marine vessel? Chartering is the perfect option, especially with Carbon Charters because their boats are top quality, they come with captain and you don't have to worry about a thing!

Carbon Charter Boat – OTAM 60'
Their OTAM 60' is my favorite. It is sleek and modern but most importantly, it's FAST! So you are literally in a Yacht that looks like a fast boat and navigates like one. It has all the comforts and I couldn't believe my eyes when I went inside – we're talking 2 cabins and 2 bathrooms (heads in boat language), lounge space and dining area – so beautiful!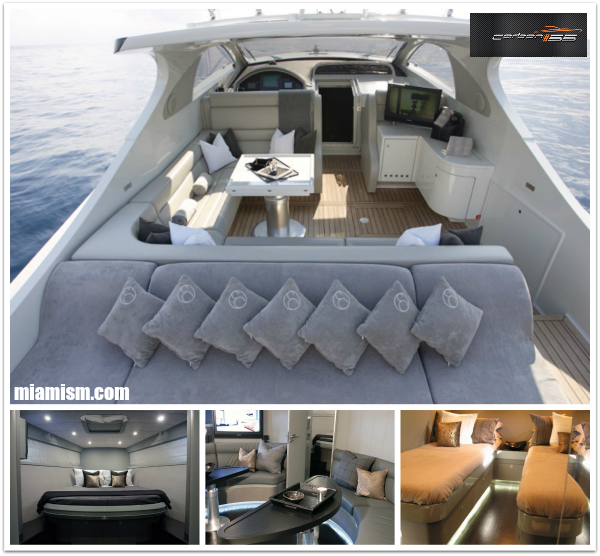 The beauty of Carbon Charters are their options. From a last-minute 4 hour charter inside the bay to 1 day or more to the Keys or Bahamas. Their pricing starts at $1600 for 4 hours, which includes Captain, Sodas and fuel at idle speed to $3000 for 8 hours. But talk to Captain Alain and I'm sure he can give you a deal.
Carbon Charter Boat – NOR-TECH 42'

Rick's favorite happens to be their Nor-Tech 42. Leave it to "Aquaman" to like a center console, open fisherman. It's the perfect diving boat, easy to take to the sandbar or to cruise inside the Miami River for a quick bite to eat, or go on a scuba adventure for hours. Pricing for the Nor-Tech start at $1000 for 4 hours (same specs as above).
Carbon Boat Charters – Options
Here are their charter options, but please contact Carbon Boat Charters directly to get more information. We'll include their information on the bottom of this article.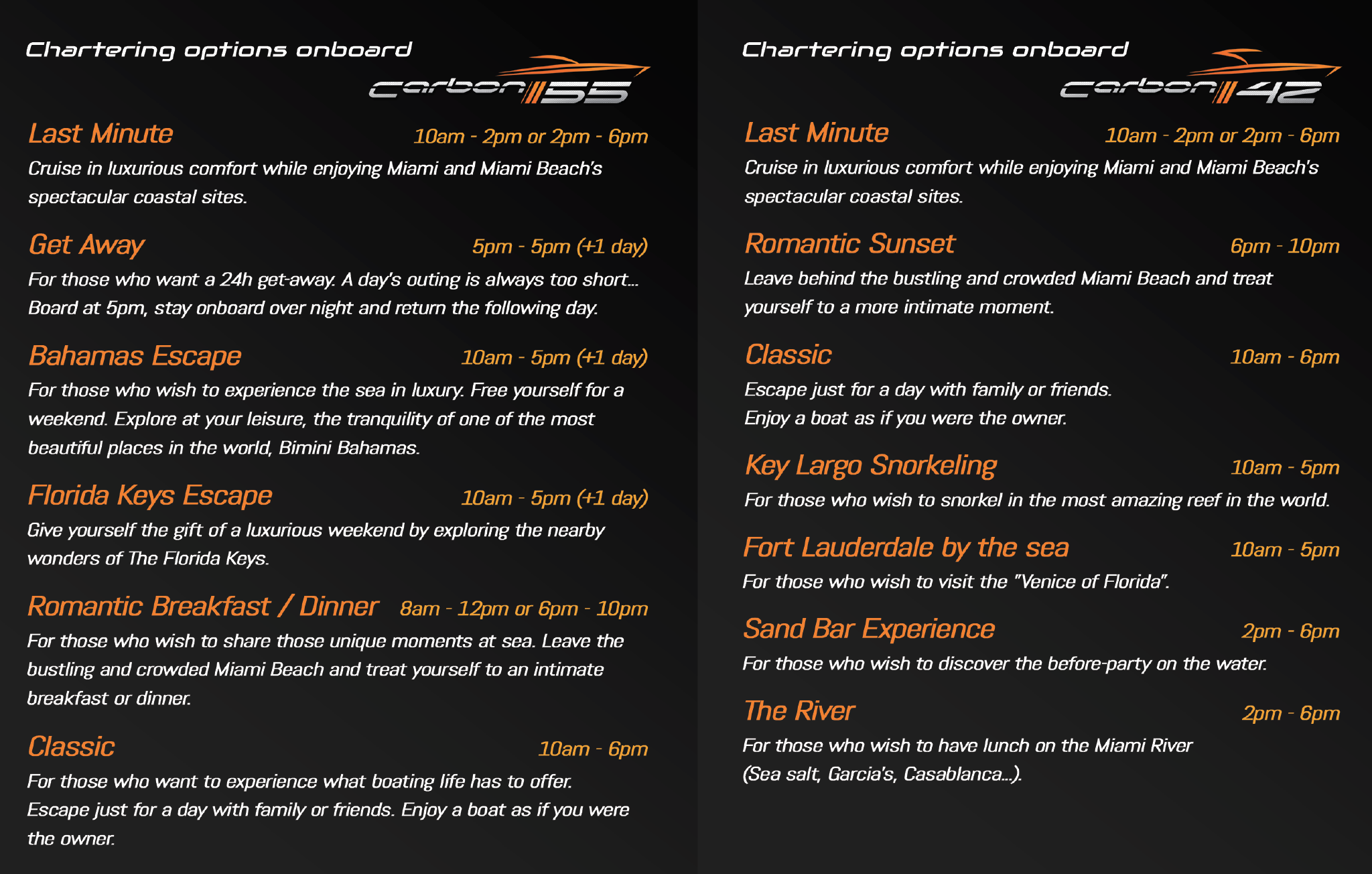 We promise to take photos next time we charter Carbon…Now that boating season is here, I can't wait! Tell them Miamism sent you!
Carbon Boat Charters – Contact Information
For more information, download CARBON CHARTER BROCHURE. Take a look at the Carbon Facebook Page – or contact owner, Alain, for more information: Alain Zenatti 305 609 9839 alainzenatti@me.com