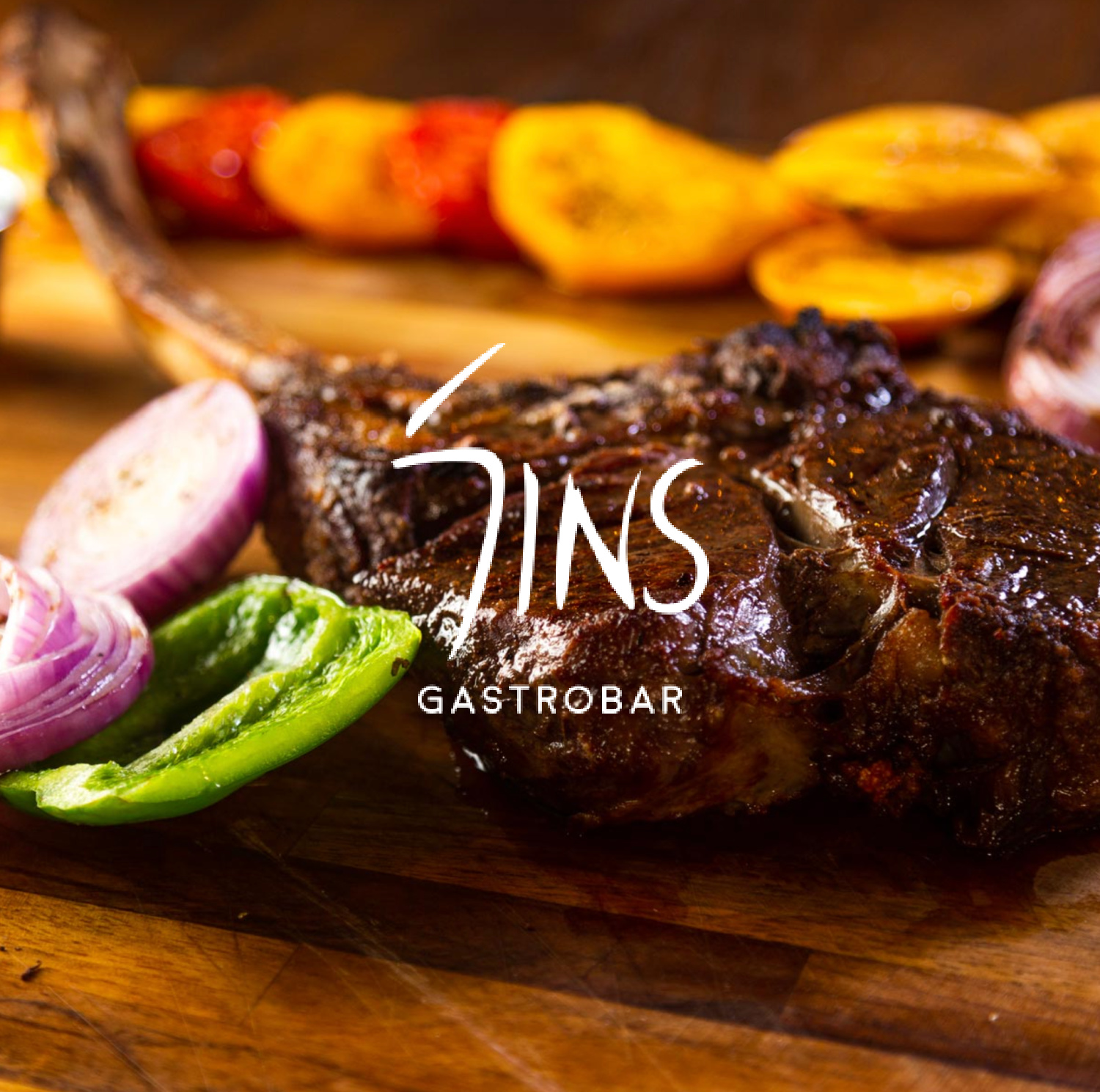 Miamism Best Restaurants – Sins Gastrobar
Many of you don't know that I've lived in Miami Shores since the 80's (yes, that's not a typo).  In all that time we've seen all kinds of changes happen to our downtown Miami Shores area.  I remember a walkable downtown with mom & pop type businesses including a Five and Dime, local pharmacy and even a deli!!  Our downtown slowly died with increase of rents and the influx of banks and doctor offices – talk about a retrogression!!
A few leaders and residents got involved to bring it back, to create a small-city downtown that we could be proud of.  The work included an urban study and Plaza 98 – Miami Shores sponsored by Miami REALTORS and some great local businesses.  How to bring restaurants to Miami Shores?  How to attract businesses that could have a sustainable future?
Sins Gastrobar is one of those restaurants that had faith in the area and took the plunge!  We can't "wish" for restaurants and not be loyal patrons, so here's an interview we did with owners Carlos Oropeza and Executive Chef, Adrian Oropeza.  You can find this brother and sister duo taking care of their guests with the most heartfelt customer service we have seen in some time.
Sins Gastrobar – Miami Shores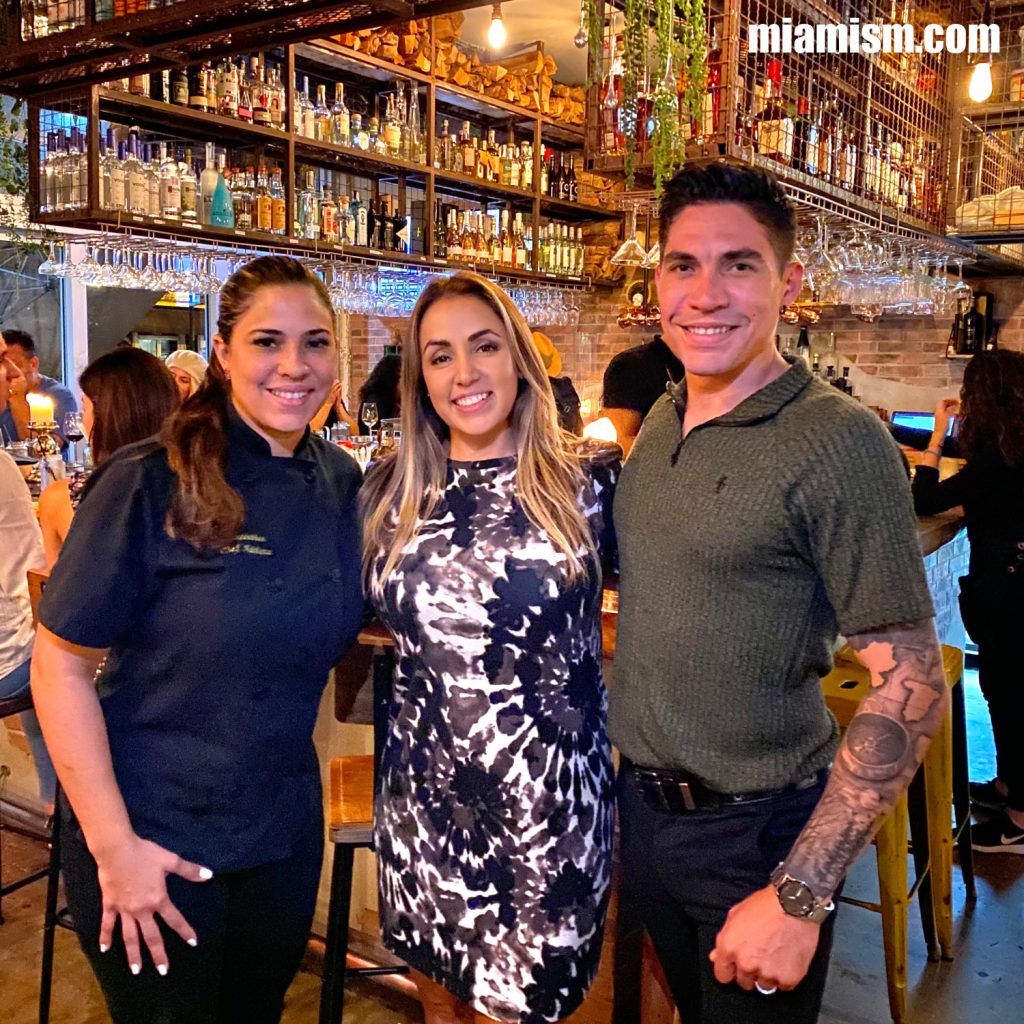 What was your general restaurant concept when you opened Sins?
We are a Steakhouse Gastrobar fusing modern cooking techniques all while combining our wood fire grill. Featuring cuisine from around the world. Care to have a drink or two our wrap-around bar is ready to welcome you enjoy one of our signature cocktails, classic drinks, the finest of wines and more. After a delicious dinner, we keep the vibes going with live music from Thursday – Sunday. Dare to Sin with us it's always the best of times.
Tell us a little about the owners and staff
We are a family unit, the restaurant is owned by siblings and our spouses, as far as our staff they become our family. We are blessed to have staff members who love working at Sins, they always greet everyone with a smile and know many customers by their names. It's the beauty of being in Miami Shores.
How long have you been open?
3 + yrs (opened Oct 11, 2019)
Why did you choose Miami Shores?
We love the Miami Shores village and we felt that Miami Shores was craving energy like ours. We love the demographic that goes from young professionals to families to people who have lived in the shores their entire lives. We were excited to also be a part of a city that is a GEM in Miami.
What are favorite dishes in the menu and favorite cocktails?
So many to choose from, more than favorite dishes we love that our restaurant lends itself to be visited at any time, Lunch, happy hour, dinner , brunch.  Whether people are really hungry or want a bite and drinks we are here to facilitate their cravings. Some of our favorites are HALLUCINATION SHRIMP, Our 40 Oz BONE-IN RIBEYE STEAK, HOMEMADE TELITA CHEESE, BLACK LINGUINE WITH SHRIMP As far as drinks again there are so many amazing ones to choose from however, one thing we love is that our wine list is extensive, exclusive & approachable wines.
[For this interview, we had to try some of their mojitos and O-M-G …the Tamarind Mojito was out of the park!!]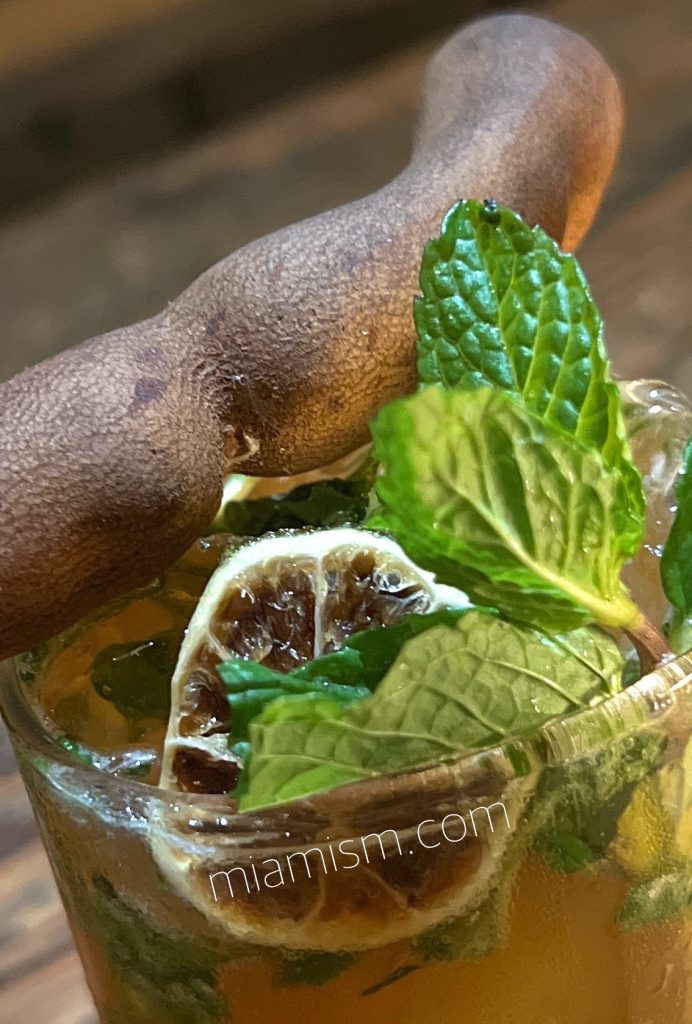 I am a huge fan of your Drag Brunch that gets sold out in a blink, What special events do you have?
Everyday we have different specials:
The happiest Hour M-F 4-7pm
3 course lunch menu $25 (M-F = 12-4pm)
Mojito Monday($5)
Taco Tuesday
Wine down Wednesday (30%off bottles)
Thursday (live music 8-11pm) free pitcher of sangria with the purchase of 2 main dishes.
Friday live music 8-11pm +late night til 2am
Saturday brunch 12-4pm, live music 8-11pm + late night until 2am
Sunday brunch 12-4pm with live music .
Drag Brunch (every 3rd Sunday of every month)
Flamenco show (one Saturday a month)
Christmas with Santa and Entertainment for the kids and families.
Yearly Halloween Party with costume contest
And lastly, how can we support you? Where can people leave reviews?
Open Table – Sins Gastrobar
Google – Sins Gastrobar
Yelp – Sins Gastrobar
So there you have it!!  SINS GASTROBAR – located at 9835 NE 2nd Ave, Miami Shores, FL 33138