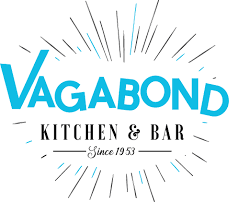 Miamism Best Restaurants – Vagabond Kitchen and Bar
We are foodies here at Miamism and love great food and can be quite picky. We have even been called Food and Cocktail snobs by some (cough couch…you know who you are). With that said, there are not many restaurants in Miami that we would consider favorites, but The Vagabond Kitchen and Bar has become one of those. For the sake of clarity, the Vagabond recently switched ownership and was renamed Vagabond Kitchen & Bar. We used to frequent the old Vagabond restaurant, but honestly, it was to support the amazing restoration efforts of Avra Jain and what that represented to the whole MiMO District in Miami's Upper East Side. We have a passion for historic restoration after all and The Vagabond symbolized progress. The old restaurant had an eccentric menu, was quirky, and aside from Fernando, the host, and the Bissap Mule, there was nothing in the menu that I really loved. Well … Do we have news for you!!!
Miamism Best Restaurant
The menu of The New Vagabond Kitchen and Bar is completely new and it is FABULOUS!! We were so pleasantly surprised with the new changes and the new food that we had to let our readers know, because it is definitely "Miamism Best List" worthy. The new Vagabond Kitchen & Bar changed the seating to really comfortable chairs, they changed the menu, changed their cocktail list, have new owners, but kept our dear host, Fernando, aka "El Negro", as he likes to be called.
Talk about perfection! We had the opportunity to meet Fabien Chalard, the new owner and his passion for good food is intoxicating. He talks about the Croque Monsieur until your mouth waters, the Cauliflower Steak, the Octopus!! All with a gorgeous French accent that will make you want to take a trip to the French Riviera. Please don't leave without trying the Tuna Poke and items mentioned above – The Octopus gives Cecconi's a run for its money, and the Berrylicious Cocktail is a nice replacement to the Bissap Mule. As for mojitos… of course I have to go there, the Lychee Mojito is made with Zacapa Rum…yum! And lastly, pool side cocktails are always fantastic and if you subscribe to their newsletter, you'll get all kinds of alerts on promotions and events that they have at The Vagabond.
Sometimes change can be scary, but for The Vagabond, it has been a great thing!! Go check it out and tell us what you think. And we promise that Fernando will take excellent care of you, because that's how he rolls. Vagabond Kitchen & Bar 7301 Biscayne Blvd Miami, Fl 33138 (786) 409-5635 VagabondKitchenandBar.com