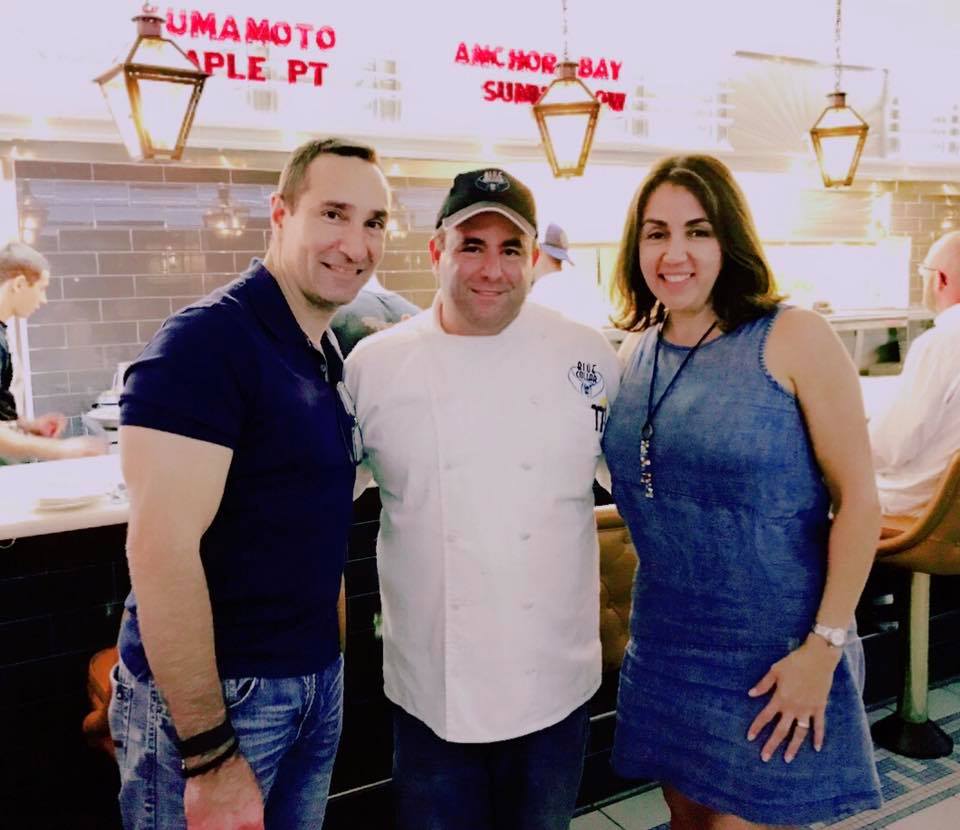 Miamism Best Seafood Restaurant – Mignonette
This is a biggy people, when it comes to seafood I am REALLY picky. I can blame my husband for this because he free-dives and when we lived in Venezuela, he would spear fish and would eat fresh fish out of the ocean on a regular basis. Once you go that fresh, it's difficult to be pleased with pre-frozen fish – #UGH

Miamism Best Seafood Restaurant
Mignonette, hands down, is one of my favorite seafood restaurants in Miami. Not only do they have the freshest fish, but they also have an oyster bar. I'm a snapper lover and the fish is always prepared to perfection and there are so many sides to compliment your meal that it's hard to pick.
The menu concept is really cool, they have a daily CBGB (chowder, bisque or gumbo), a daily Crudo (raw fish preparations with chiles, salt, citrus, evoo) and a daily choice of whole fish. They also have a huge board with their oysters, have seafood towers, caviar, popcorn clams, conch or shrimp, and my favorite is the choice of plain fish (with beurre blank and choice of veggie side) where you can pick grouper, crispy skin snapper, red fish, rainbow trout, colorado lamb, scallops, or South African lobster tails. And of course they have king crab, lobster, shrimp and other seafood goodies – you will NEVER GO WRONG AT MIGNONETTE!! <<< yes, that's me yelling.
OMG – I can't forget the octopus! Crispy on the outside, tender on the inside … Perfection!
Mignonette Locations
They have 2 locations: Downtown and Uptown and both are just as good. The Uptown restaurant is located in North Miami Beach and is easier to make reservations (hint – hint). We have eaten fabulously in both and have also gotten exceptional service. We did have the pleasure of meeting owner and Executive Chef, Danny Serfer in the uptown location this past week and that threw us over the edge and made us even bigger fans. Danny is a Miami native, down to earth and super cool guy, who took the time to explain his concept of "comfort food and elegance with ease". (He also owns Blue Collar in The MiMO District).
What would make Mignonette perfect is a full bar and espresso coffee (sorry Danny, I had to go there).
So please go visit and check back with us and tell us how you liked it!
Mignonette Downtown: 210 NE 18th Street – Miami, FL 33132 – 305.374.4635
Mignonette Uptown: 13951 Biscayne Boulevard – North Miami Beach, FL 33181 – 305.705.2159