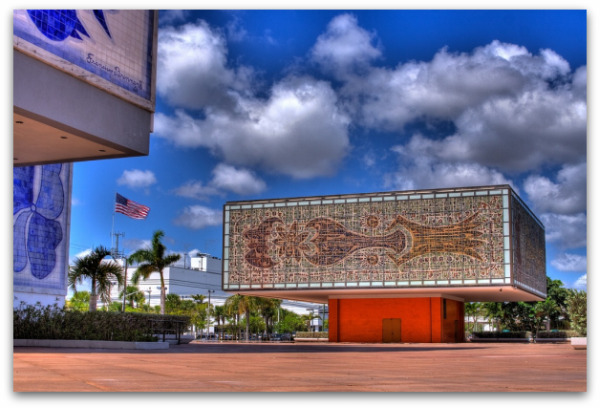 This is the perfect photo for Miamism and I'll explain why – The known Cantilevered Bacardi Building is one of Miami's Landmarks and beautifully photographed by Adam Mizrahi from www.UrbanCityArch.com.  Why is it perfect?  It's architecture (great iconic architecture at that) and it's Bacardi, who has agreed to host Mojitos for REBarCamp Miami which I'm in the process of organizing with the help of local colleagues.
Architecture + Great Photography + Bacardi + Mojitos =
….another Miamism !!
Make sure you visit www.UrbanCityArch.com (have also added them to our blogroll) – to take a look at amazing things with regards to architecture and urban planning happening in Miami.
** Here at Miamism we love to post your Miami Photos. If you have a shot you want to share please join the Miamism Group at Flickr.com – or you can e-mail the photos directly to us at info@miamism.com *