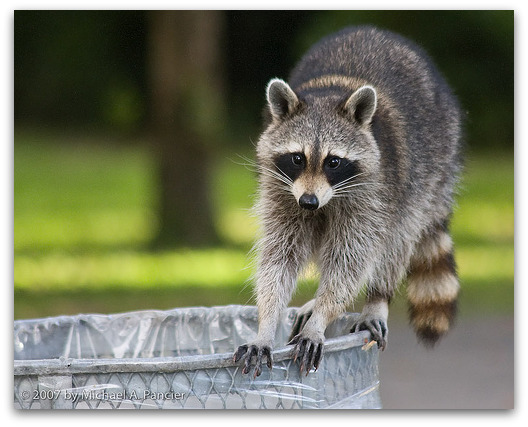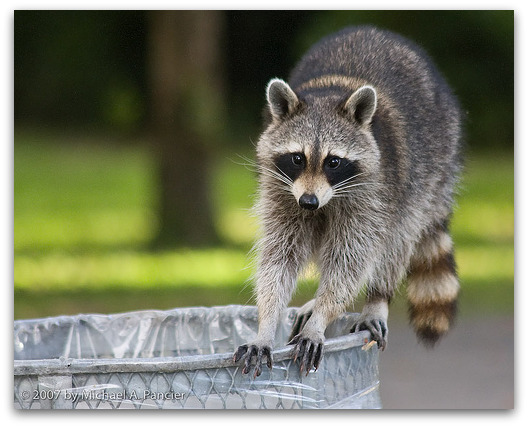 You are probably wondering why I would post a photo of a cute raccoon as a Miamism and the answer is simple – I don't think I've ever gone to a park in Miami where these little critters are not there staring at you and waiting to make a move.  This beautiful capture is entitled "Busted!" and taken at Greynolds Park in North Miami Beach by nature and fine art photographer Michael A. Pancier, aka srcohiba on Flickr.  Don't miss the rest of his nature shots because they will blow your mind!
….another Miamism !!
Please note:
All Images © Michael A. Pancier •  All rights reserved  • All image are copyrighted material as indicated, and are watermarked! Unauthorized use or reproduction for any reason is prohibited.
** Here at Miamism we love to post your Miami Photos. If you have a shot you want to share please join the Miamism Group at Flickr.com – or you can e-mail the photos directly to us at info@miamism.com *