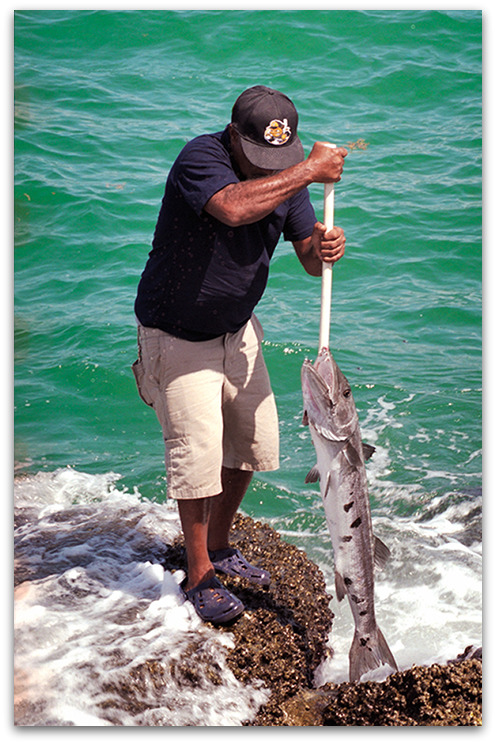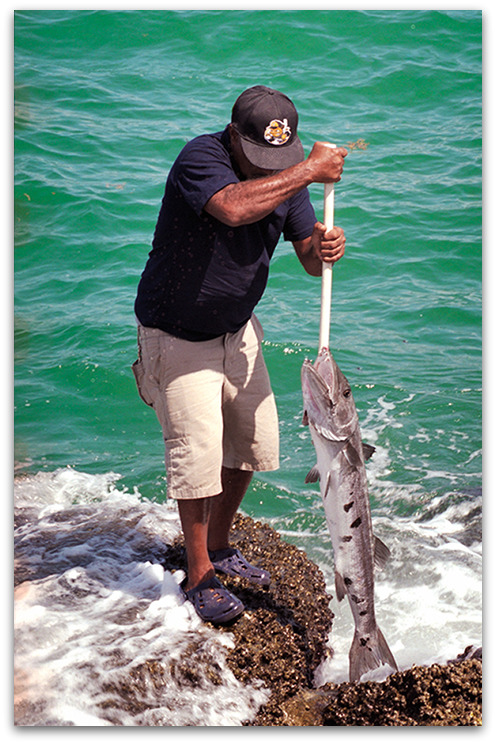 Encounters with barracuda is all but uncommon in Miami Beach – these ugly, scary and fierce looking fish have a bad reputation and didn't even know they were edible (eeuu) – According to MigRodz,
This fisherman caught a barracuda and almost fell in the dangerous rocks to get it out of the water. Due to its size I believe it was not safe for human consumption however, he placed the stinky fish in his cooler and took off
….another Miamism !!
MigRodz has become one of our fave Miamism photographers – don't forget to check out his Flickr Photostream!
** Here at Miamism we love to post your Miami Photos. If you have a shot you want to share please join the Miamism Group at Flickr.com – or you can e-mail the photos directly to us at info@miamism.com *