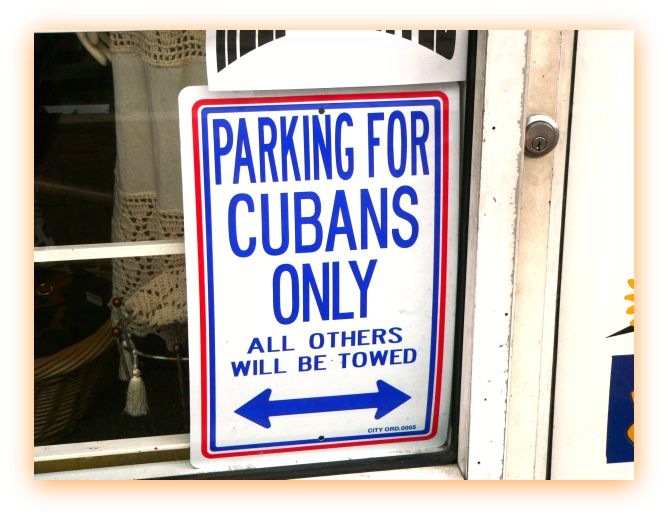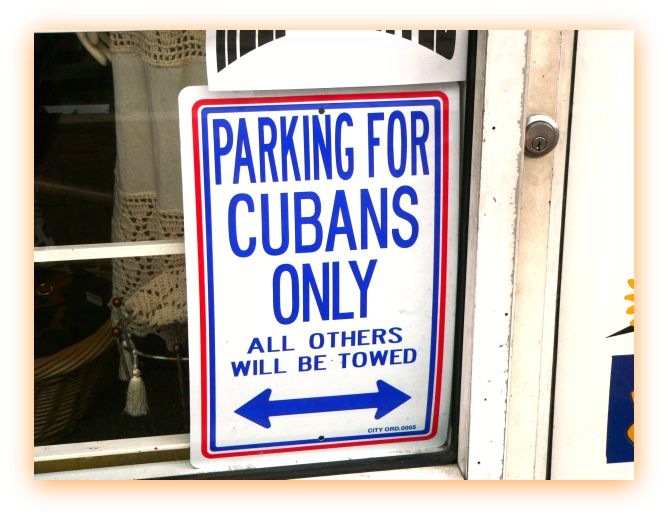 We all know that Miami has a large Cuban influence and should not be surprised to find signs in stores that read "we also speak English".  Although this can be offensive to some, it never hurts to have a sense of humor.
Parking for Cubans only…..another Miamism !!
This photo was sent to us by one of our favorite Coconut Grove clients who happens to be American.  Thanks Johnathan!
Keep sending us those Miamisms to feature on Fridays!