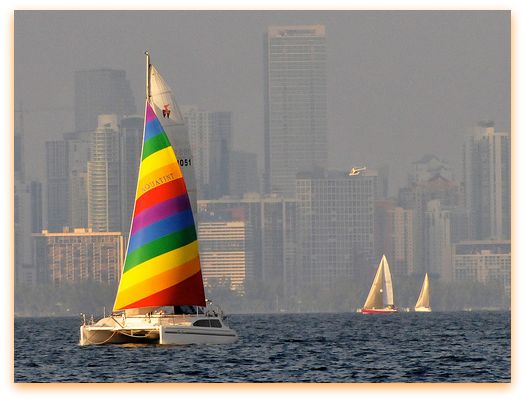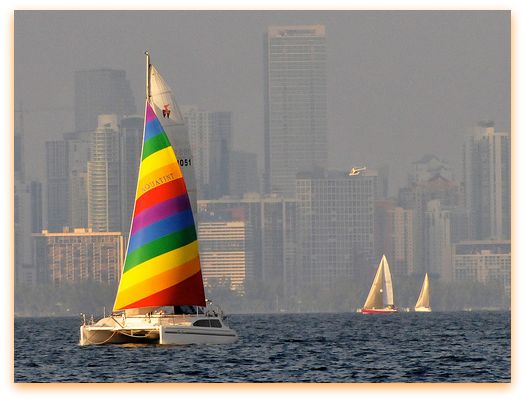 The colors of this Sailboat against the Miami Skyline blows my mind – but the photographer's description says it all:
It was a cloudy, hazy, dull looking day over the Miami skyline but when
the sun shone through as it fell to the horizon, it lit up the sailboat
sails and this brilliant catamaran, made the helicopter shine against
the dull backdrop of hazy buildings and beach made the dull sky a
canvas for this cat.
….another MIAMISM!!
Thank you
Imran Anwar
for collaborating with
Miamism Fridays
– you certainly add a little UMPH to the series! and love your motto: "Change the world, bit by bit; byte by byte"™