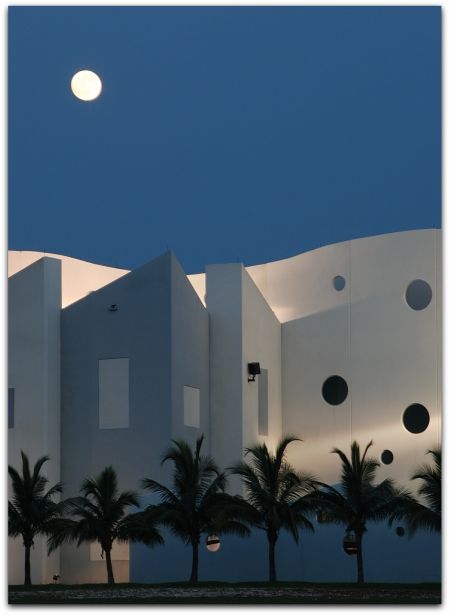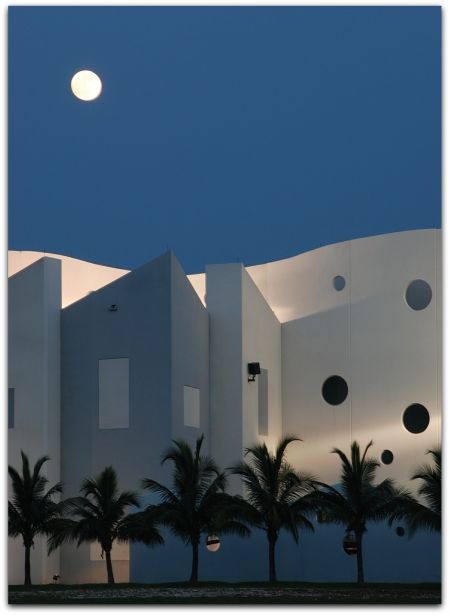 This photo taken by Lurzilla totally blows me away.  It is Miami at its best – the perfect composition, light, darkness, shadows and Miami architectural lines we like so much. (make sure you take a look at Bill Masterson, aka Lurkzilla's Miami Flickr Set for more amazing photography).
Here's what Bill says about this photo:
Full moon over Miami Children's Museum, Watson Island, Miami Florida.  One of the truly under-rated photo subjects in Miami. What hooked me on this building was the circle cut outs and how they played off the full moon. Shot taken just after the sun went down, dimming but lit enough to render the sky blue.
…. another MIAMISM !!
** Here at Miamism we love to post your Miami Photos. If you have a shot you want to share please join the Miamism Group at Flickr.com – or you can e-mail the photos directly to us at info@miamism.com **