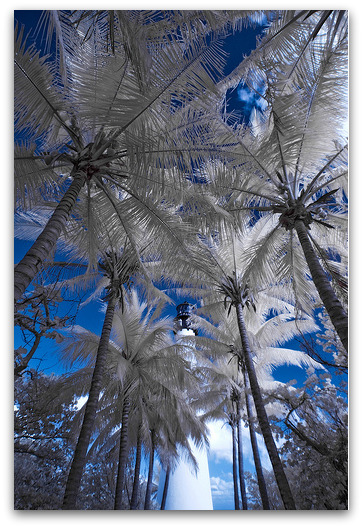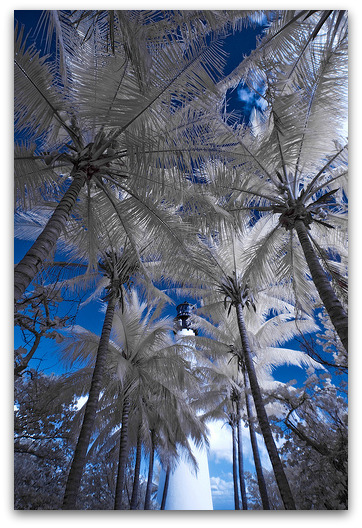 The Lighthouse at Key Biscayne is one of Miami Beach's landmarks – there are so many shots of it from every which perspective (I'm guilty of taking many of those as well) – but this photo by Mike Steighner (aka photomike07 on Flickr) makes you feel like you are in a different world.  It's an infrared shot! a kind of tribute to snowy pine trees from up North.
Mike is the owner and lighting designer for a special event lighting and production company called Hy-lite Productions, Inc. …..wouldn't expect anything other than special light from his Miami photos.  Also love his commentary:
Upon arrival to this location, on a Sunday mind you, I was a little disappointed by the crowds of people. What should I expect on a Sunday…..right? Looking for a clear shot became a recurring disappointment, except for on my way out. As I looked over my shoulder at the canopy of palms, I decided to stop. I held the camera to my eye, tilted up, and bingo….no people!
…. another MIAMISM !!
** Here at Miamism we love to post your Miami Photos. If you have a shot you want to share please join the Miamism Group at Flickr.com – or you can e-mail the photos directly to us at info@miamism.com **