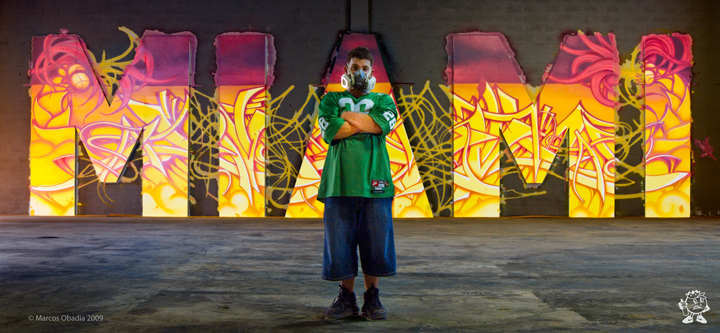 Miamism Fridays – Art Basel Miami
I was looking for the perfect photo to represent Art Basel, Miami –  at least one that would inspire or incite that yearning to be able to experience at least one of the exhibits in person.  You may not be the "art" type and there is some wild stuff developing in this medium as we speak – but the experience of it all is something that lights a part of one's psyche, no matter what your perspective of art is.
Loved  Atomik's work…it's as organic as it gets – but decided to share a slide show instead that I pulled from Flickr while looking for "ART BASEL" – if you click on the images, it will take you to the author's Flickr page and will tell you more about the capture. (note that a lot of the images will be from past years' Art Basels)
….another Miamism !!
If you have more photos to share – add them to the Miamism group and I'll be glad to share them here as well or email them to ArtBasel@miamism.com with your information/website and contact.
Make sure you check out Atomik's first solo show in Miami this weekend during Art Basel.
2032 NW 2nd Ave. Miami, FL. 33127
Today and Tomorrow 6-11pm (December 4th and 5th)
**Photo courtesy of Marcos Obadia**