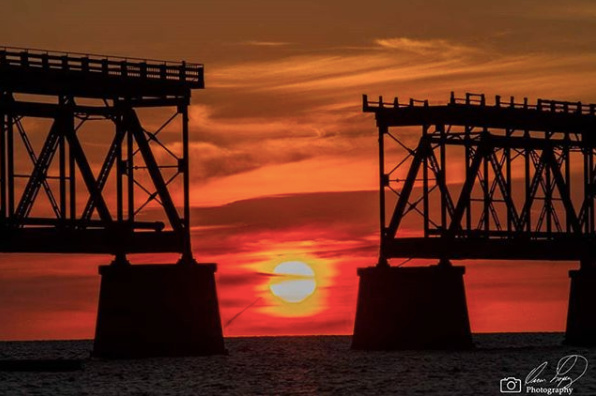 Miamism Fridays – Bahia Honda Bridge by Oscar Lopez Photography
Time to feature another amazing local photographer that will blow your mind!! Please meet Oscar Lopez, aka @photoguy1962 on Instagram.
The timing and composition of this Bahia Honda Bridge photo at sunset is beyond amazing. Thank you, Oscar, for your incredible eye and for this MIAMISM!!