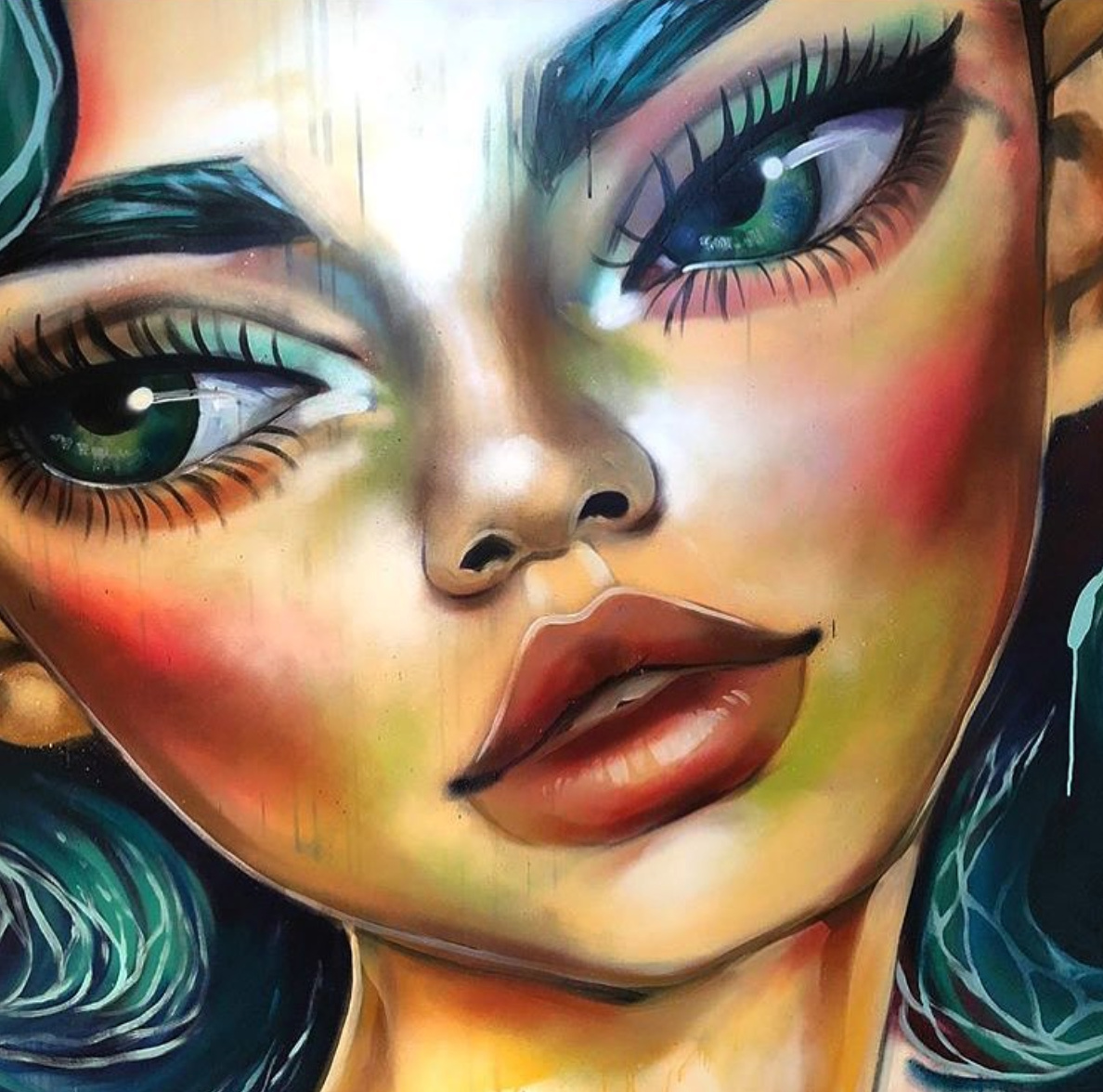 Miamism Fridays – Canvas Miami Condo features Didirok
This whole week is about art and more art and we are so happy to feature a local artist that is beyond amazing! We're talking about the talent behind those incredible feminine murals you see all over Miami, @didirok herself, Diana Contreras!
Knowing the person behind the art is always a plus:
Diana Contreras (b. Peru, 1981) has established herself as an influential Miami artist. From painting murals in the Urban Art scene to exhibiting canvas pieces in galleries, her work has been seen in exhibitions and private collections in several parts of the world including Street Art Dubai Gallery in Dubai.

Contreras's primary medium is oil, and also enjoys experimenting with anything she can get her hands on. From canvas, walls, stickers to shoes, her work embodies femininity and always sets her characters in whimsical portraitures. Her distinct style emerges from her love of classical techniques infused with her passion for illustrations and street murals
Diana can be seen in restaurants, galleries, schools and even on Cavalier Distributing beer cans for the "Life in The Clouds, MIA series IPA"!!
But one of the coolest places I've seen @didirok's art is in Canvas Miami! I was on a hard-hat tour at the newly finished condo in Miami's Art and Entertainment District and who do I see in the hallways?
This is beyond cool and want to send my sincere congratulations to Didi for giving Miami the opportunity of celebrating her art … another Miamism!
#didirok #artbasel2018 #artmiami #miamiart
**Dec 2018