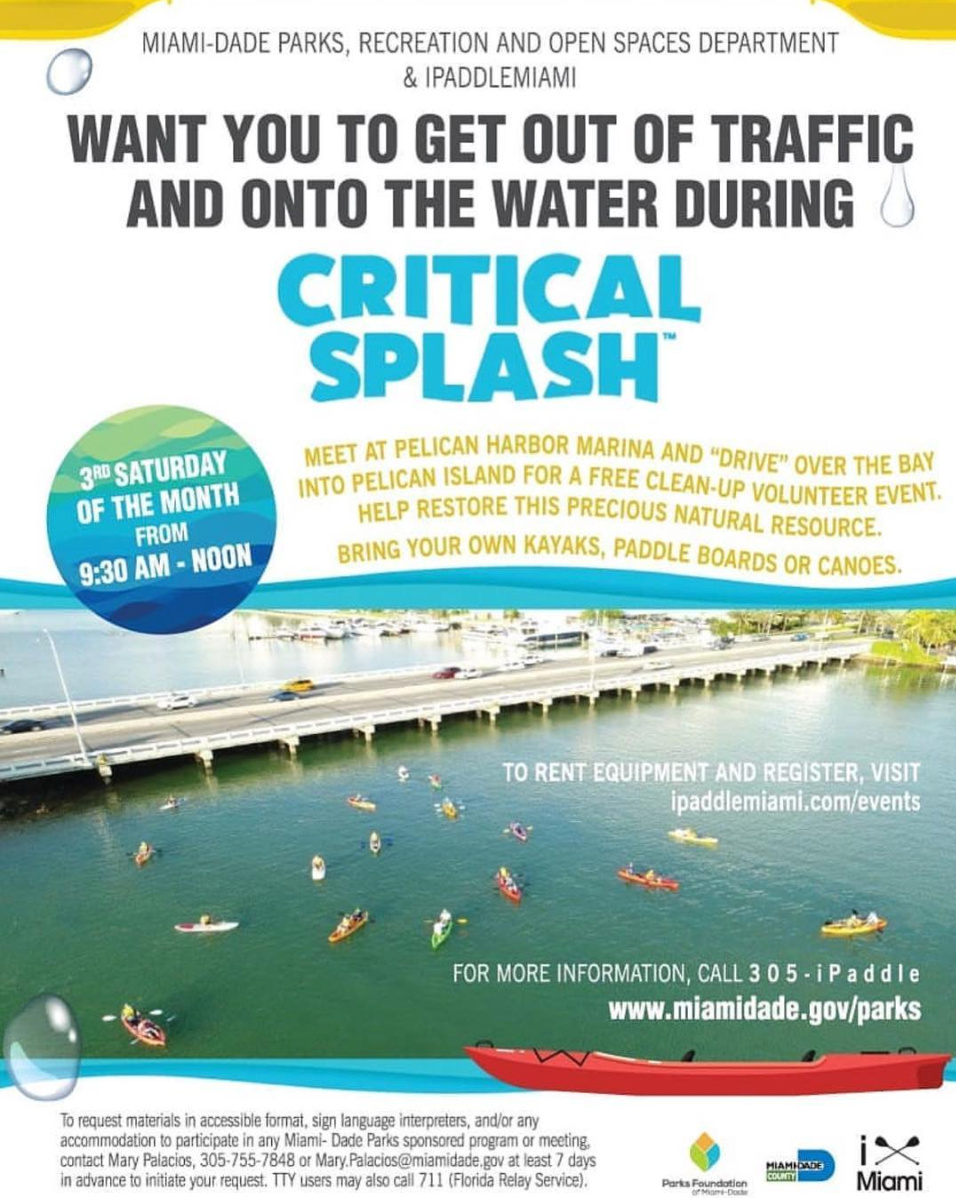 Miamism Fridays – Critical Splash by iPaddleMiami
We are super fans of iPaddleMiami, a kayak and paddle board rental place in North Bay Village. They have all kinds of great events and just cool overall.
To top off their uber coolness, iPaddleMiami joined forces with Miami-Dade Parks to create a monthly bay cleanup on the third day of every month, called Critical Splash! Participants can bring their own paddleboards, kayaks or canoes or can reserve them as a discount from ipaddlemiami – how amazing is that!!
Volunteers will take a short "ride" over to Pelican Island where they will pick up trash and clean up one of our city's most unspoiled islands, and then take a short ride back to the marina. Program is open to volunteers ages eight and above and held on the 3rd Saturday of every month at 9:30am to 12 noon.
This month, we here at Miamism, have decided to participate in CRITICAL SPLASH with Related ISG International Realty. So we'll be there tomorrow, January 19th, so help clean up the bay and give back to the environment. There will also be a boat tomorrow to take volunteers to the island, since there will be a dock dedication at Pelican Island.
COME JOIN US and please follow ipaddleMiami on Instagram and let them know how awesome they are …another Miamism!
Double Whammy Tomorrow!! – Grand opening set for new day docks at Pelican Island.