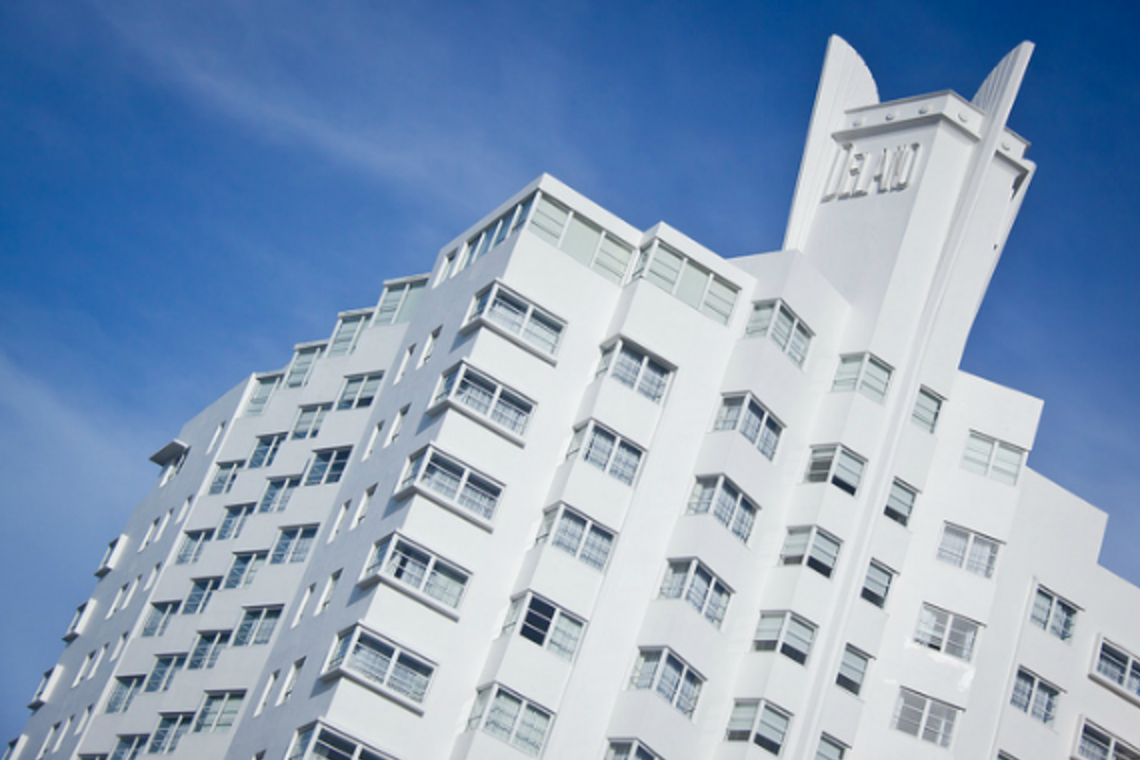 Miamism Fridays – Delano South Beach
There are Miami Beach hotels, and then, there are MIAMI BEACH HOTELS! The Delano is one of my favorites, especially after Philippe Stark's renovation in the 1990's. The American Institute of Architects claims that it is an Art Deco style building, but the angles bring a mid-century feel to it, and it makes sense since it was built in the late 1940's and not the 20's.
This photo was taken by previously featured photographer, Chris Goldberg, who continues to blow us away with amazing photos. Please check ChrisGoldNY's Flickr photostream from all over the world. ….another Miamism !! Oh! And the Morgan Hotel group is said to be selling The Delano after completing a $10.8 Million renovation.
** Share your MIAMISMS and we will feature them!! send them to us via email (info@miamism.com), Facebook, Twitter (@ines), or post them on Flickr in the Miamism Group
** NOTE: this and other miamism photos are copyrighted© – contact owner for permission