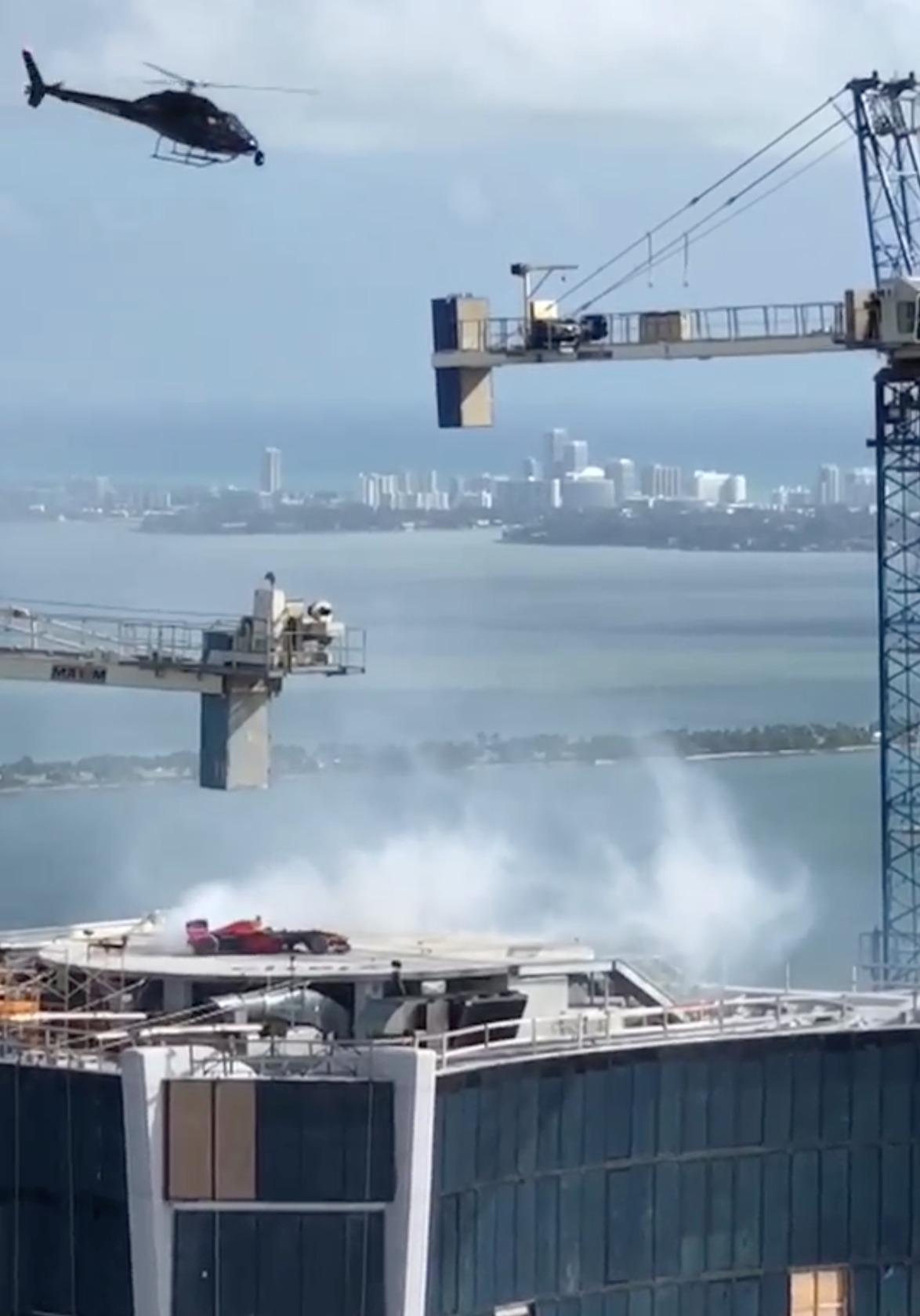 Miamism Fridays – Donuts on One Thousand Museum Museum Helipad by Johnny Meant
When do you ever see these words in the same sentence? Helipad, donuts, Formula 1
Well… I guess that's why this is a Miamism.
@JohnnyMeant, who we've featured before because his content is out of the park, captured a Formula 1 race car doing donuts on the helipad of One Thousand Museum!! Yep, crazy stuff and we don't know yet if this stunt was for a commercial or a movie or some sort of promotion, but it was documented and will score high in the crazy "Sh*t you see in Miami" series!
Since the impromptu capture by Johnny Meant, we found out that this was a Citrix + Red Bull commercial done for the Final F1 Fan Festival:
Formula 1 will light up downtown Miami when the city plays host to the final F1 Festival of 2018. Taking place on Saturday 20thand Sunday 21st October, the free event will run alongside the Formula 1 Pirelli 2018 United States Grand Prix in Austin, Texas.

Unleashing the spectacle of F1, racing giants Aston Martin Red Bull Racing, Renault Sport Formula One Team, as well as former World Champion Emerson Fittipaldi, will lead the adrenaline-fuelled spectacle along the streets of Miami, supported by a range of other iconic cars, past and present.