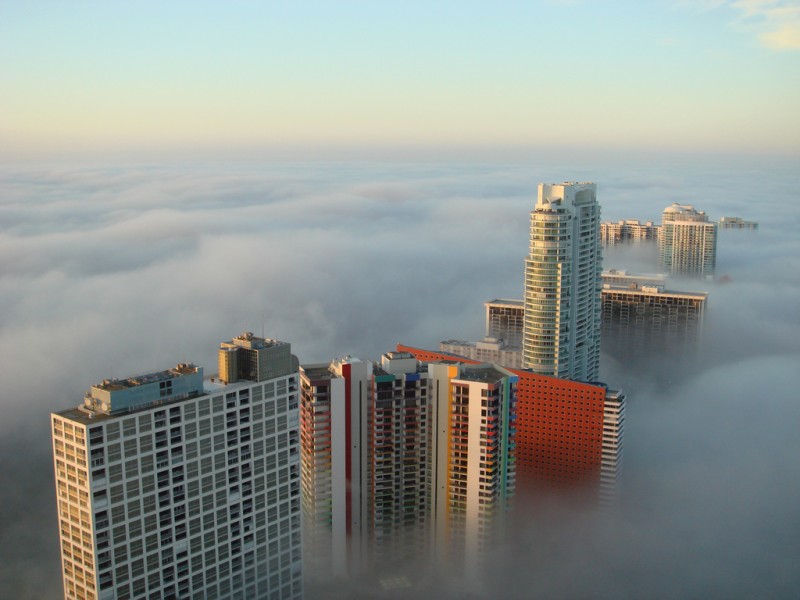 Miamism Fridays – Fog over Miami
This photo by Miami_jj on Flickr totally blows my mind – it's like a scene from a dream.  Here you have Brickell Avenue South of Downtown Miami with recognizable Brickell Condos like Arquitectonica's The Palace, Villa Regina and Atlantis or Ugo Colombo's Santa Maria and Bristol Tower….it's as if the buildings were floating in a fantasy world, protected by the heavens, suspended by time. I wish Miami_jj would give us more information about the capture, but maybe it's better to leave it to our imaginations.
….another Miamism !!
**originally published Dec/11/2009