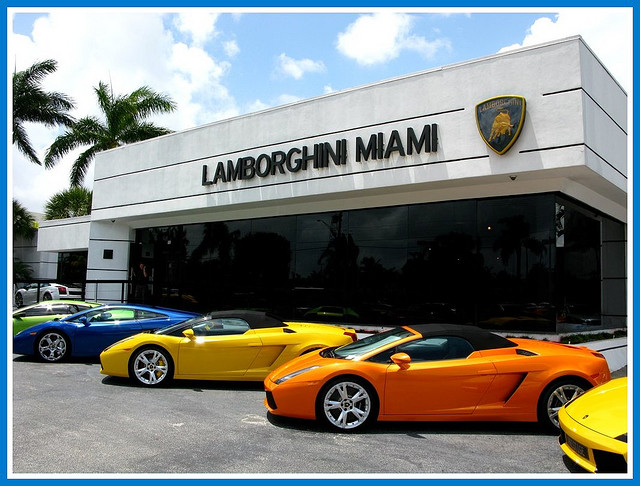 Miamism Fridays – Lambo Miami
When you drive by Lamborghini Miami, you HAVE to slow down … the cars on display are RI-DI-CULOUS!  I especially like when they line them up rainbow style…like this capture by Eric Demarcq from Paris.  The orange Lambo has Miamism's name all over it!
….another Miamism !!
** Here at Miamism we love to post your Miami Photos. If you have a shot you want to share please join the Miamism Group at Flickr.com – or you can e-mail the photos directly to us at info@miamism.com *