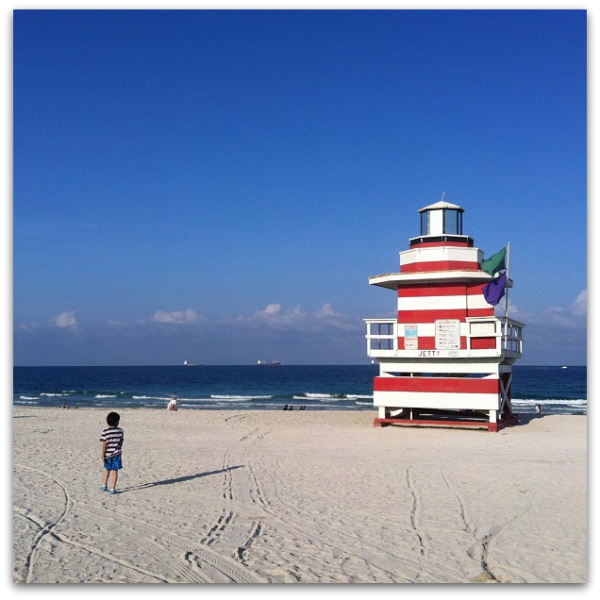 Miamism Fridays – Miami Beach Day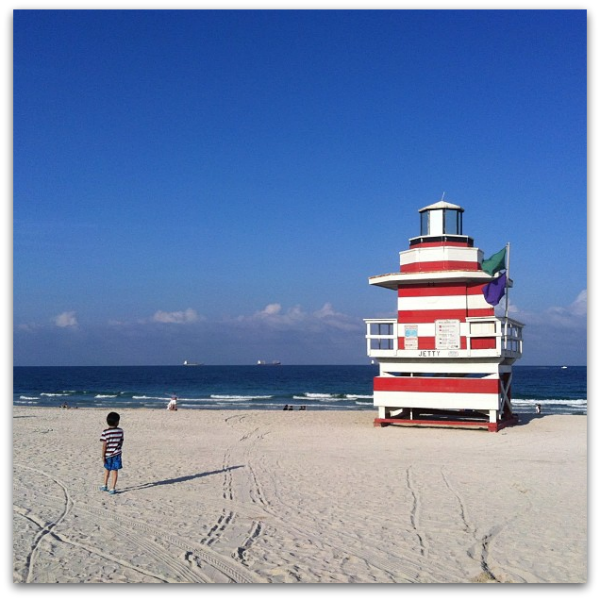 Oh yes…beach time is here even for us locals! The water is starting to get warmer and the sun is shining bright.  But this photo is about an iconic South Beach lifeguard stand, the one at South Pointe Beach.  Love the contrast of the blues with the red stripes and the little boy walking.  Thank you @Nanayof2 for sharing the perfect image on Instagram.
….another Miamism !!
** Share your MIAMISMS and we will feature them!! send them to us via email (info@miamism.com), Facebook, Twitter (@ines), or post them on Flickr in the Miamism Group **
NOTE: this and other miamism photos are copyrighted© – contact owner for permission