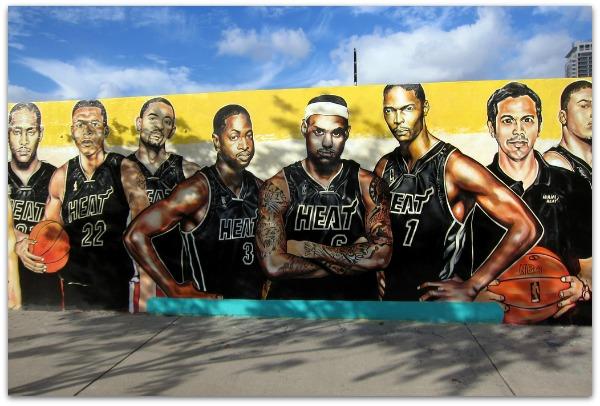 Miamism Fridays – Miami Heat Mural
If you are not in awe of the talent evident in murals around Miami, it's time to check for a pulse. Take this Miami Heat mural, for example, by Serge Toussaint, one of the thousands left for us to devour around town. Lucky enough to be captured by WALLYG. And the theme is one we happen to love – GO HEAT!
….another Miamism !!
Make sure to check out the other murals wallyg photographed in the Wynwood/Midtown area.
** Share your MIAMISMS and we will feature them!! send them to us via email (info@miamism.com), Facebook, Twitter (@ines), or post them on Flickr in the Miamism Group **