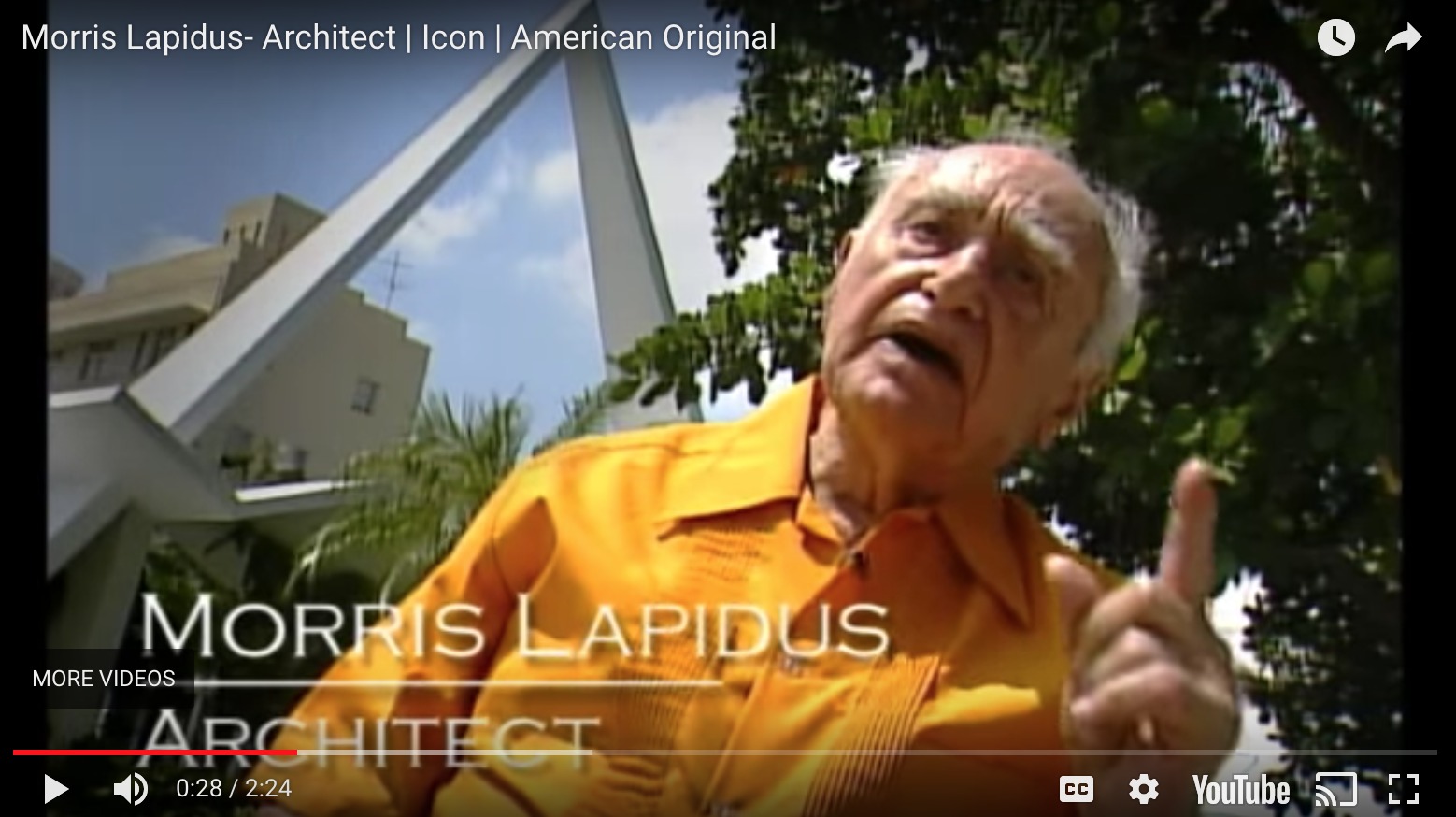 Miamism Fridays – Morris Lapidus
youtube://v/uODPiCoMD-gHow awesome to see this brief interview of Morris Lapidus. One of Miami Beach's best known Mid-century architects. During his prime he was considered controversial and violated every rule, starting with "form follows function". Today, the Fontainebleau and Lincoln Road follies are clear representations of the evolution of our city and its eclectic concepts. MiMO (Miami Modern) is born. From the mouth of the creator to you, filmed by VisualSOLUTIONS Media.
….another Miamism !!
** Here at Miamism we love to post your Miami Photos. If you have a shot you want to share please join the Miamism Group at Flickr.com – or you can e-mail the photos directly to us at info@miamism.com *