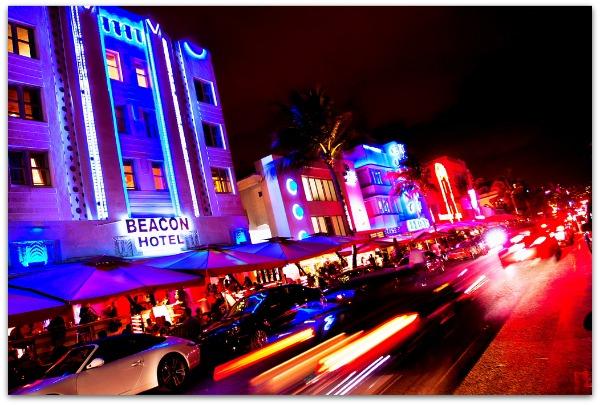 Miamism Fridays – Ocean Drive
Ocean Drive night shots never get old, as a matter of fact, you get a different taste of South Beach from every single photo you see and this one just captured me. I don't know if it's the organic movement of lights below the Art Deco Buildings or the angle, either way…awesome shot by Craig ONeal, aka minds-eye.
….another Miamism !!
** Here at Miamism we love to post your Miami Photos. If you have a shot you want to share please join the Miamism Group at Flickr.com – or you can e-mail the photos directly to us at info@miamism.com *