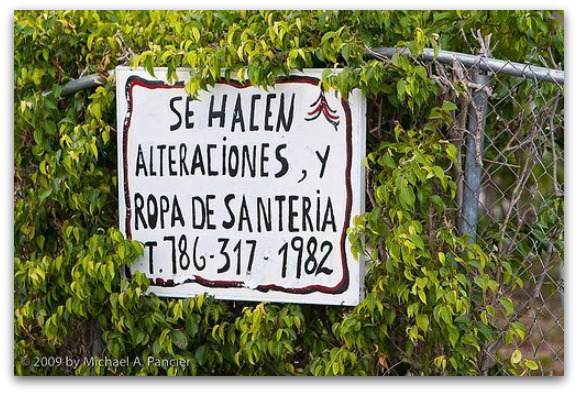 Miamism Fridays – Santeria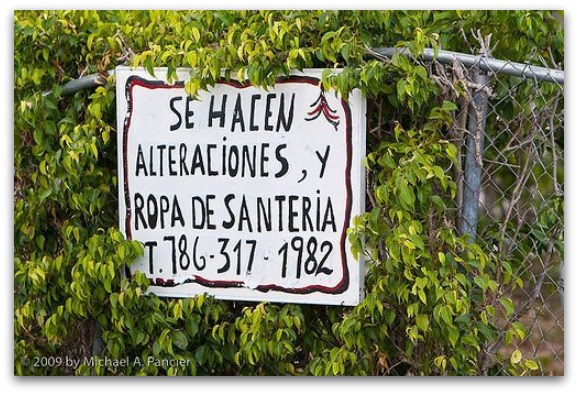 Very appropriate Miamism Fridays right before Easter week…or NOT! This photograph by Michael A. Pancier (aka Señor Cohiba) is titled "Alterations & Santeria Attire" with the following description:
I passed by this sign and could not resist. If you like, you can call these folks and get your clothes altered, or you can get your own genuine Santeria clothes. It usually comes in white. After you get the clothes, you can go to the Botanica and purchase accoutrements and you'll be all set.
You can find this and other copyrighted© photos in a Flickr set Michael calls "Hialeah, Florida"
….another Miamism !!
Please check out Michael Pancier's work on Flickr –  and also his website.
** Here at Miamism we love to post your Miami Photos. If you have a shot you want to share please join the Miamism Group at Flickr.com – or you can e-mail the photos directly to us at info@miamism.com *