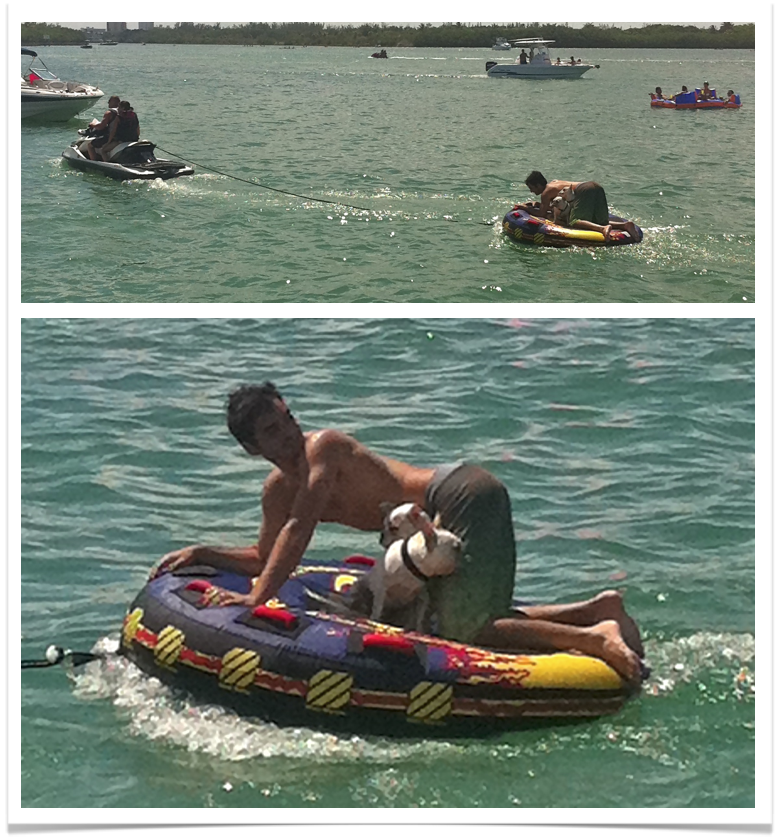 Miamism Fridays – Skiing French Bulldogs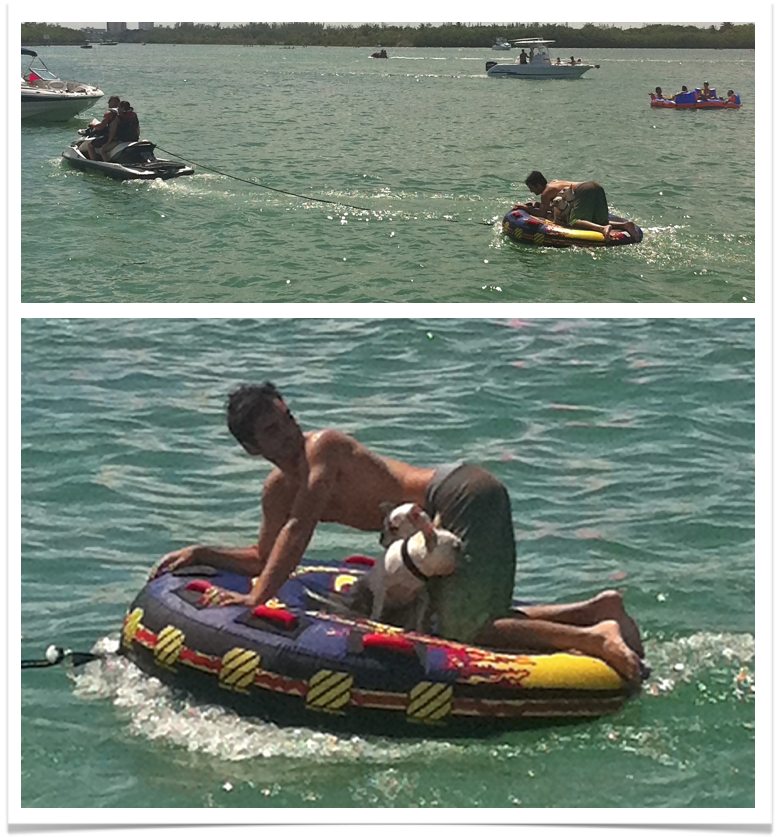 What great photos by Alex Rivero!!  Here we have 2 petrified French Bulldogs skiing on an inner tube behind a jetski around the Haulover Sandbar this past Memorial Day weekend.  I say petrified because the poor things were shaking with fear.  Things you only see in Miami,
….another Miamism !!
Thanks for sharing the photos Alex!!
** Here at Miamism we love to post your Miami Photos. If you have a shot you want to share please join the Miamism Group at Flickr.com – or you can e-mail the photos directly to us at info@miamism.com *
NOTE: this and other miamism photos are copyrighted© – contact owner for permission