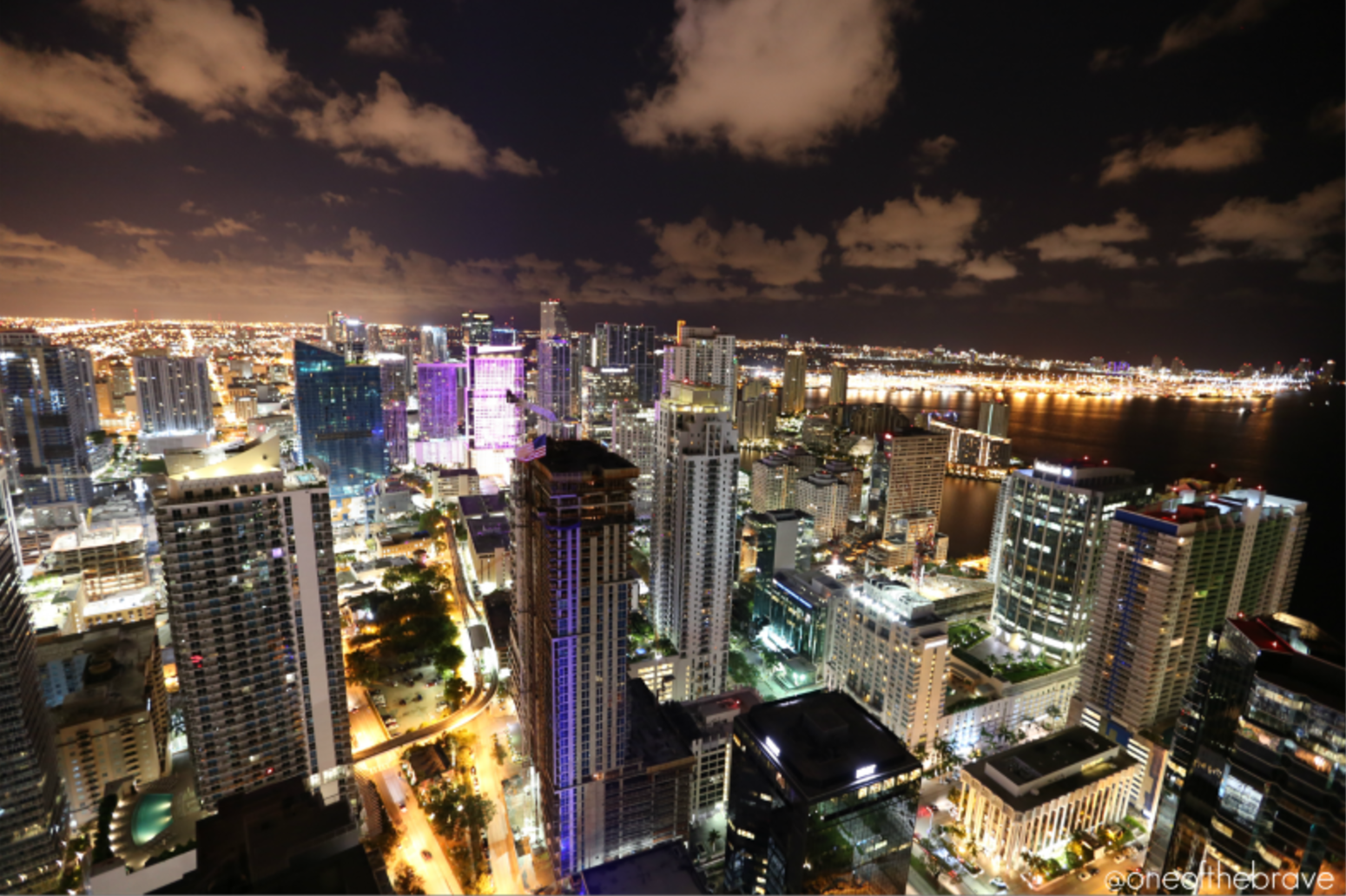 Miamism Fridays – SLS Brickell Instameet
Have not done a Miamism Fridays post in a while but wanted to let you know of an event we are in the process of planning with The Related Group, Igersmiami and of course, Miamism. First the photo credit. The author is an amazing photographer that I truly admire – he is fearless and super talented and is one of the admins for @igersmiami, which is a community of Miami Instagram users. This photo is the view from The SLS Brickell and I urge you to take a look at @OneoftheBrave's Instagram's Gallery to be wowed! This is definitely … another Miamism !!
THE EVENT – Global Meet 2
@Global.Meet just announced #GlobalMeet2, which will take place on November 1st, 2015, globally!! Please visit the instagram account to see which cities around the world will participate and will host instameets the same day! Miami will definitely participate and one of the meets that day, soon to be announced at @igersmiami, will be hosted by @miamism and @related_group. It will be a hard-hat tour of The SLS BRICKELL (pictured above), a Related Group project that recently topped off in The Brickell area, followed by Happy Hour in a fantastic Brickell restaurant. Stay tuned for details but mark your calendar for Sunday, November 1st at 4:00 PM.
Instagram Accounts to FOLLOW
@oneofthebrave @related_group @igersmiami @global.meet @miamism
About SLS BRICKELL
Jorge Pérez has joined forces with hotelier Sam Nazarian and world renowned designer Philippe Starck to create Downtown Miami's hottest new lifestyle destination: SLS Hotel & Residences Brickell. Infused with art and designed to entertain, SLS Brickell will offer a feast of unconventional luxury and an entirely new twist on tropical sophistication. Located on South Miami Avenue, just a few blocks from Mary Brickell Village, SLS Brickell is surrounded by fine dining and chic shopping. From the first footsteps into the Philippe Starck designed lobby, up to the vibrant elevated pool terrace, and throughout the indoor and outdoor restaurant experiences by José Andrés, Katsuya Uechi and Michael Schwartz, SLS Brickell is at the center of excitement. Rising above it al sit luxurious hotel rooms and suites, and spectacular residences with views across Miami and the Atlantic Ocean. SLS Lux offers 450 condominium units in addition to the 133 room hotel and is 52 stories. Location: 1300 S Miami Avenue, Miami, FL 33130 Special thanks to Kennieth Richardson, Project Architect for the SLS Brickell for identifying a mistake in our previous post where we identified the instameet at the SLS Lux which will not top off until November 2016. The meetup will happen at the SLS Brickell!! See you there and check on @igersmiami and @miamism on Instagram for additional details.