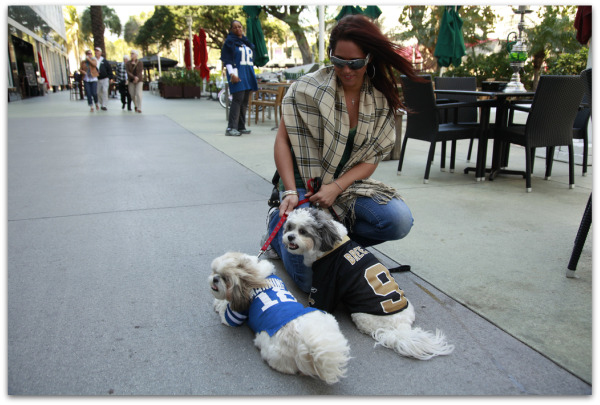 Miamism Fridays – Super Bowl Dogs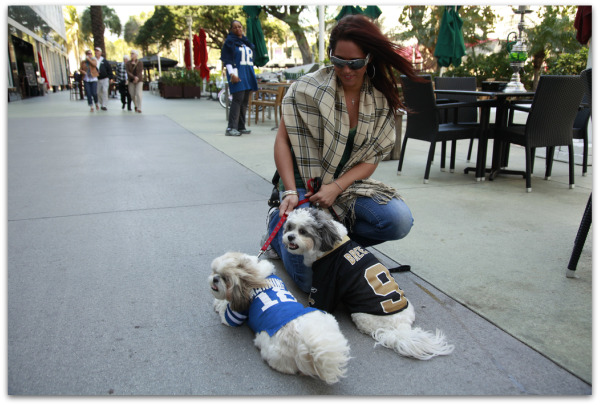 I was asking for Super Bowl celebrities photos last week and got an email from uber talented photographer Ricardo Carreon who we have featured before HERE and HERE.  Of course I have to post this photograph taken on South Beach's Lincoln Road!  Here's what Ricardo has to say:
A girl was happy taking her two dogs out on Lincoln Road, South Beach, Miami. Each was dressed in a jersey of the two Quarterbacks of the rival teams of the Superbowl XLIV.
Hmmm…. I was doing the same thing last week – Brees or Manning?
….another Miamism !!
My favorite photos by Ricardo are his candid shots – no prep, just point and capture.  WARNING…he loves beautiful women 🙂 Check out his blog Ricardosblog.com and his Flickr Stream
** Here at Miamism we love to post your Miami Photos. If you have a shot you want to share please join the Miamism Group at Flickr.com – or you can e-mail the photos directly to us at info@miamism.com *