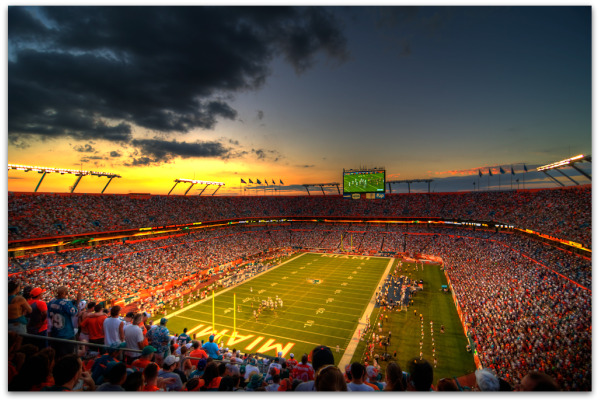 Miamism Fridays – Super Bowl XLIV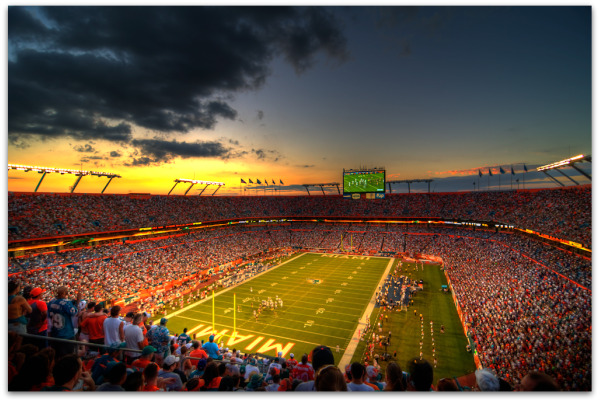 Of course Miami is privileged to be the host of Super Bowl XLIV, but seriously, what better place is there?  We have the weather, the parties, the style and let's not leave out the "swagger" (oh sorry, that belong to THE U).  So here's an absolutely stunning capture of Joe-Robbie Stadium, Pro-Player Stadium, Dolphin Stadium, Lankshark Stadium, Sun Life Stadium (phewww….hopefully there won't be another name change from here to Sunday), from Chris Acuña, aka Sienar on Flickr.
The photo was taken on October 25th, 2009 – Miami Dolphins Vs. New Orleans Saints and ironically enough, maybe Chris knew that the Saints would be at the Super Bowl because he notes on the photo:
This is where the 2010 Superbowl will be hosted.
talk about ….another Miamism !!
Enjoy Super Bowl weekend everyone! And please make sure you check out Chris' website www.MangosandPeaches.com
** Here at Miamism we love to post your Miami Photos. If you have a shot you want to share please join the Miamism Group at Flickr.com – or you can e-mail the photos directly to us at info@miamism.com *
.