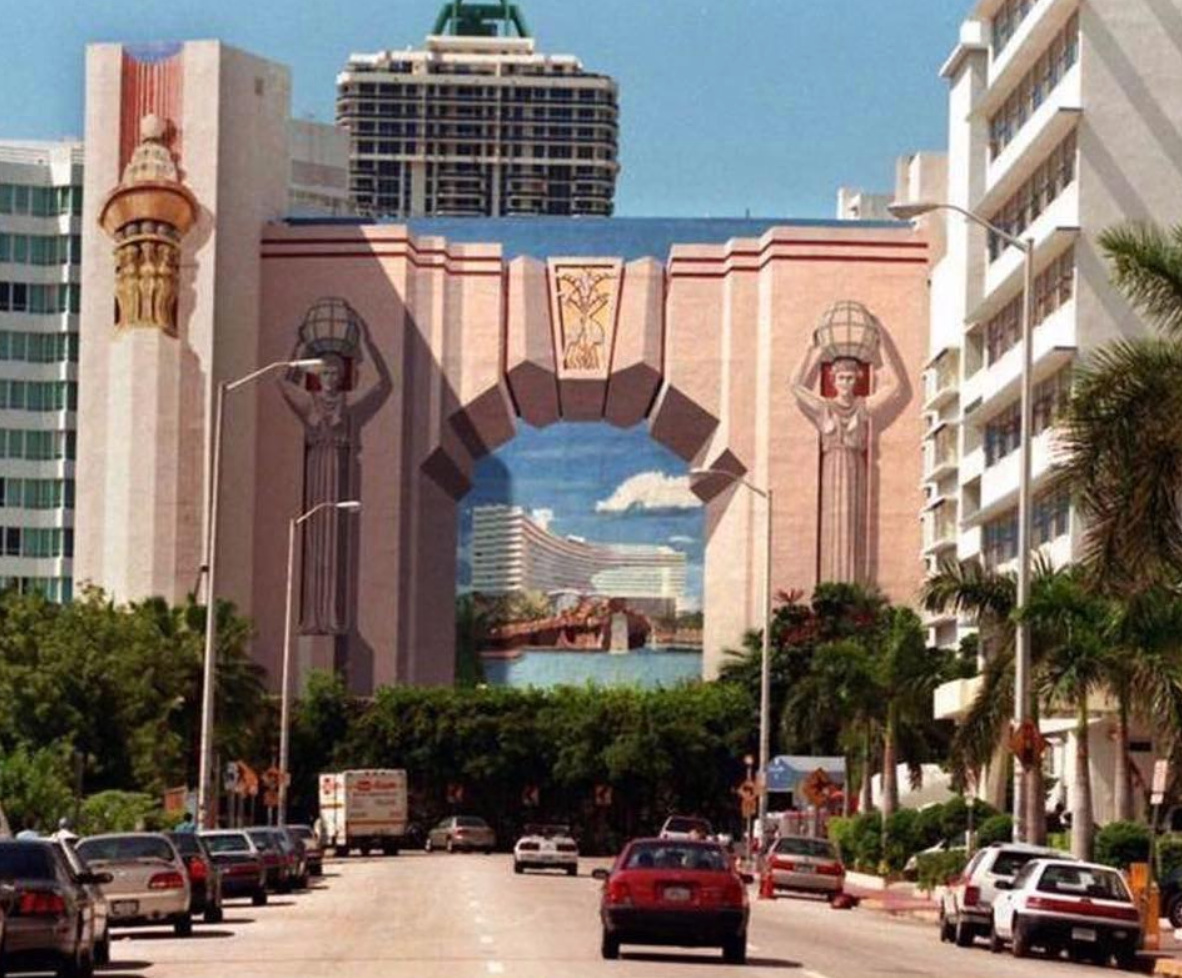 Miamism Fridays – Vintage Fontainebleau by 305ssom
Talk about melancholy!! When I saw this, my eyes teared up. Thank you @305ssom for bringing back some amazing memories about Miami's past.
A mural Miami Beach locals will never forget: the Fontainebleau Hilton mural. It was painted in 1985 by Richard Haas, and was removed in 2002.
Please also take a look at Sunshine State of Mind's Facebook Page and their mission statement for some great Miami content.
Sunshine State of Mind is a virtual magazine about life in South Florida- past, present and future. It is dedicated to all the people that were born and/or grew up in Miami (our "homeys") and to all those who love and cherish our city. It is about Miami past, honoring all the people and history that have put Miami on the map. It is about Miami now, touching all issues that may be of interest to Sunshiners. It is about Miami's future, covering subjects which encourage action towards a better future. When you're in a Sunshine State of Mind, you will continue shining, rain or shine.
… another MIAMISM!