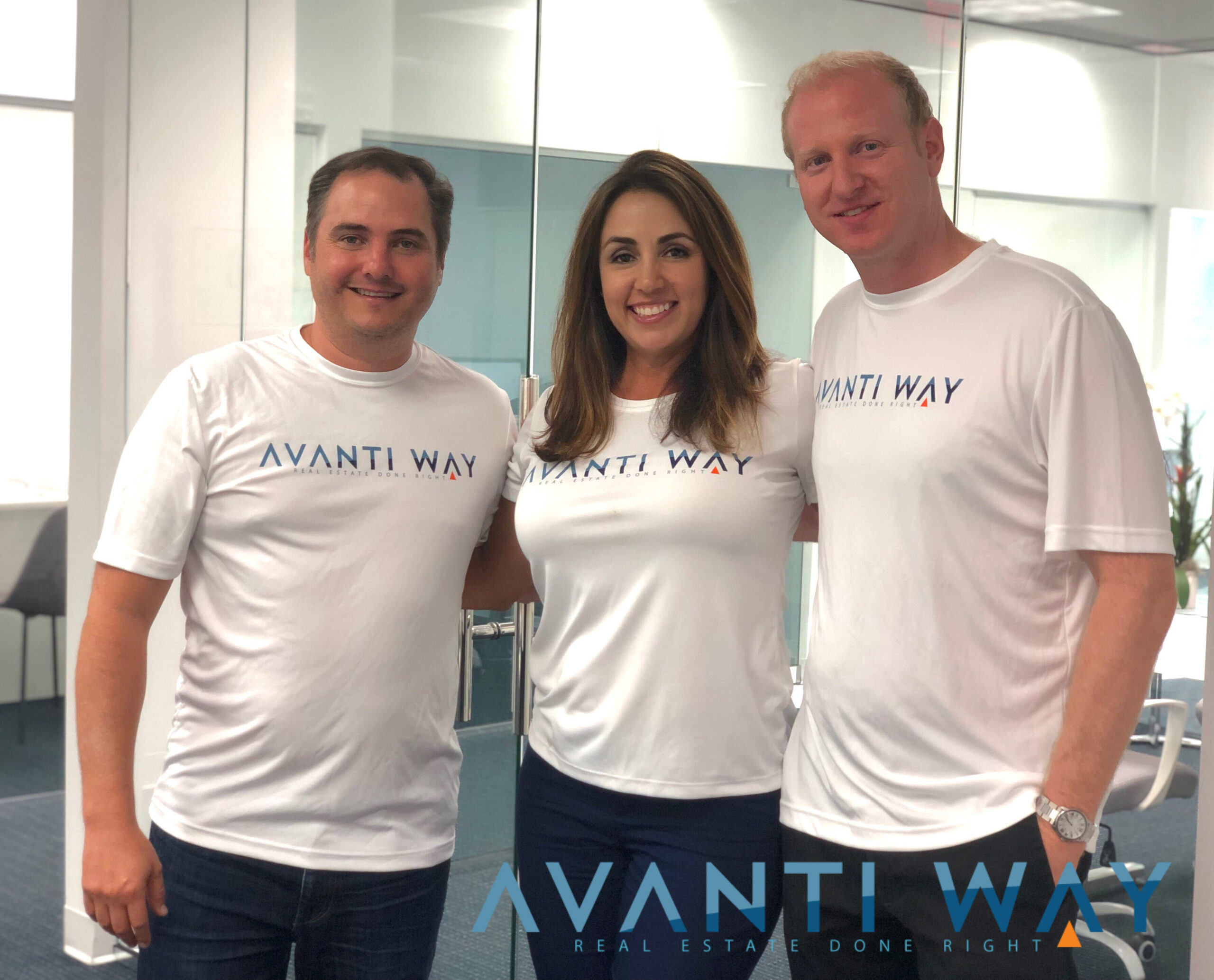 Miamism joins Avanti Way Realty
Because of Miamism's influence, community involvement and status within the real estate industry, I have been invited to join Avanti Way as Director of Strategy and Innovation, running their North Dade offices located in Sunny Isles Beach and Miami Beach.
It's an honor to join such a prestigious organization that has been getting the industry's attention in the last few years because of their technology, innovation and fast growth (with over 800 real estate agents).
Why Avanti Way?
The answer is two-fold. First, I feel that this company has not received the credit and recognition it deserves. It's like they have a secret sauce that needs to be discovered. The 2 founders, Enrique Teran and Andres Korda, are not just super smart guys, but are genuinely nice, humble and hands-on leaders. They created the most comprehensive agent platform the real estate industry has ever seen. While new brokerages are trying to figure out a way to disrupt the real estate industry, Avanti Way's unparalleled technology helps agents focus on what's really important in real estate, the consumer!
So I want to expose them and let the world know about their awesomeness. And if you don't want to take my word for it, all it takes is a 10 minute tour into their back end for your jaw to drop to the ground like mine did. I challenge you to give it a go, all you need to do is contact me (without obligation, of course).
In addition to an incredible system that will impress even the most tech savvy, the eco-system at Avanti Way is smart, ever evolving, always pushing the envelope and designed to empower the agent. The list goes on forever from education, team building, affiliate services, legal, concierge services, support, predictive analytics, culture, collaboration and more. A company that can make you more efficient, absolutely brilliant!
The second reason is simple and a bit self-serving – growth. If you know me, you know I've been searching for a higher purpose, for a better version of myself, and feel Avanti Way, and their problem-solving team, will get me closer to that goal.
Thank you RelatedISG
I can't end this post without thanking my RelatedISG family for a few wonderful years filled with amazing camaraderie, learning and friendships that will last a lifetime. You will always have a special place in my heart and I thank you for aiding me in the search for a better me.
What about Miamism?
Not to worry, we have been pouring our heart into this blog for over 13 years and there's no way we will let it die! We will be helping almost 200 agents improve their real estate business which means our team will be stronger than ever! Our reach will continue to grow and emphasis will always be to provide a better consumer experience.
I welcome you to take this journey with us – bring it on!