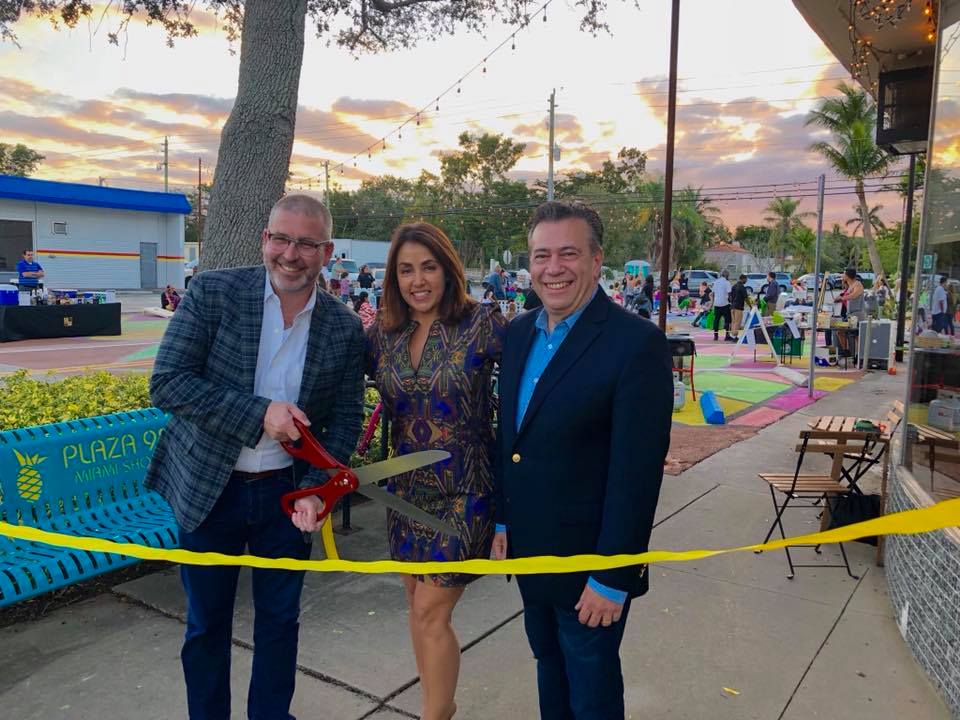 Miamism Receives Community Award
You know that feeling you get when you do something that comes from the heart, and unexpectedly get a huge pat in the back and recognition?
I had the opportunity to present an idea to The Miami Association of REALTORS for their "REALTORS give back" initiative with NAR (The National Association of REALTORS). The idea was accepted and approved and led to a major grant to make Plaza 98 in Miami Shores a reality.
This was a theoretical project that had been in the works by a group of dedicated residents in Miami Shores for months. The grant money from Miami REALTORS was the catalyst to make Plaza 98 a reality. Talk about a win/win – a project from the heart, with amazing people, for the good of the community!
Well…it gets better. Miami REALTORS is now awarding me with the "GIVE BACK COMMUNITY AWARD" and this really puts the cherry on top!!
Completely unexpected and so heart warming!! But here's the thing, I didn't do it alone. So I want to take the time to thank Patrice Gillespie-Smith, Megan Gerstel and Joe Clark for helping spearhead the project and all the volunteers and organizations, especially Miami REALTORS, that have stepped in to make the events a success.
Plaza 98 is not over!! We have 2 more scheduled events lined up and will need people to step up and take control if we want these events to continue:
Saturday, February 10th from 5-8:30 (Game Night)
Saturday, March 10th from 5-8:30 (Taste of The Shores)
Also, please note that Plaza 98 is up for a People's Choice Award – please click HERE and vote for #11
THANK YOU!!! FEELS GOOD TO BE A MIAMI SHORES RESIDENT AND REALTOR!