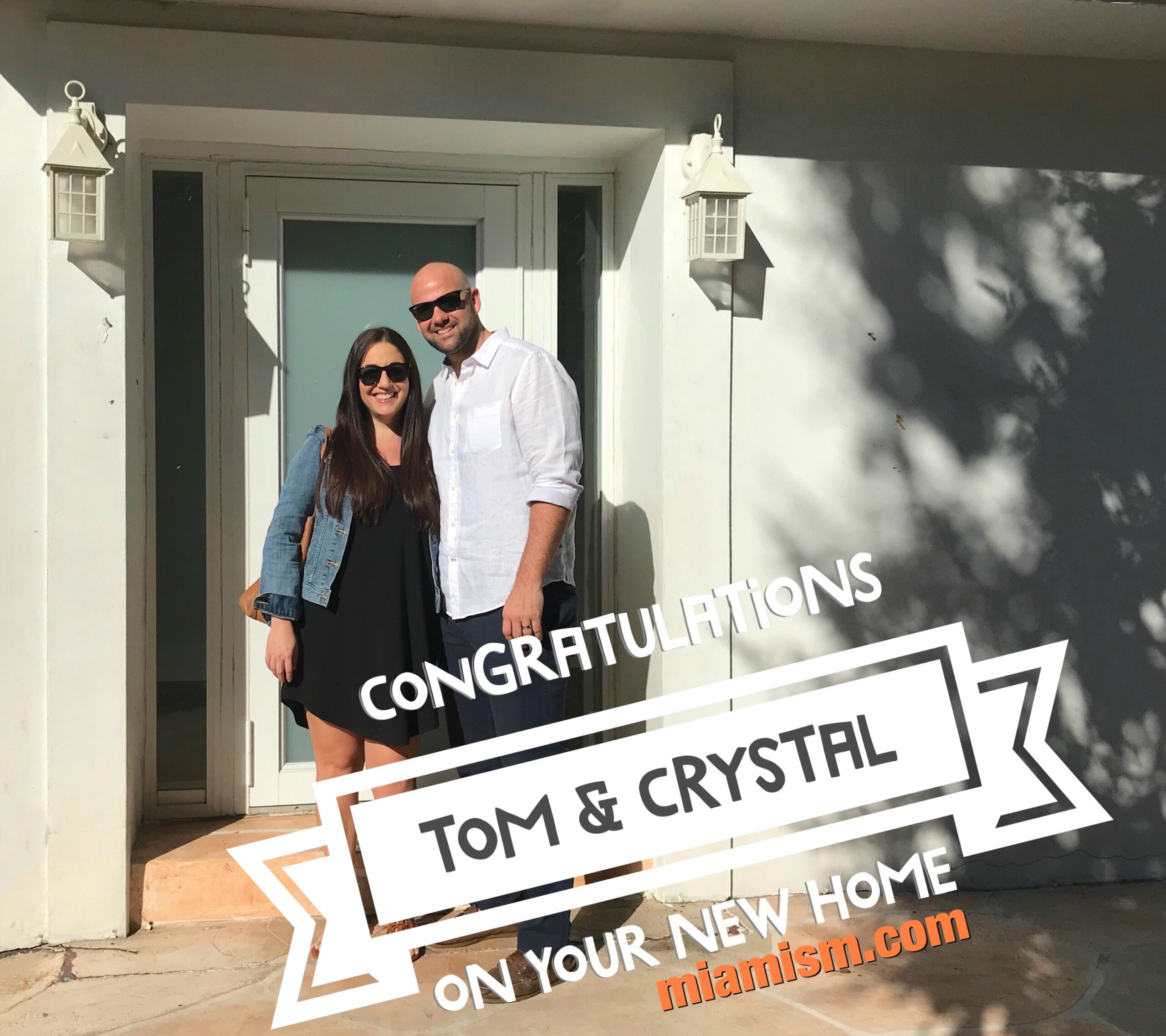 Miamism Sales Team – Has Your Best Interest at Heart
One of the most rewarding parts of our job is to guide first time home buyers through the home buying process. We stress that there is no dumb question, to feel free to contact us any time, no matter how trivial the issue may seem. We are here for them.
Our heartfelt CONGRATULATIONS go out to Crystal Miller and Tom Bowers on the purchase of their new home. Thank you, from the bottom of our hearts, for choosing us as your REALTORS!! We wish you only the best in your new home and thank you for the beautiful testimonial:
My husband and I are first time home buyers and would highly recommend Ines Hegedus-Garcia to anyone looking for someone who will truly have their best interest at heart. She made this process easy and enjoyable, as we felt she was looking out for us. Her knowledge base in real estate and architecture, as well as the local community in which we were buying was invaluable. Thanks again!
To read more client testimonials, please click HERE.