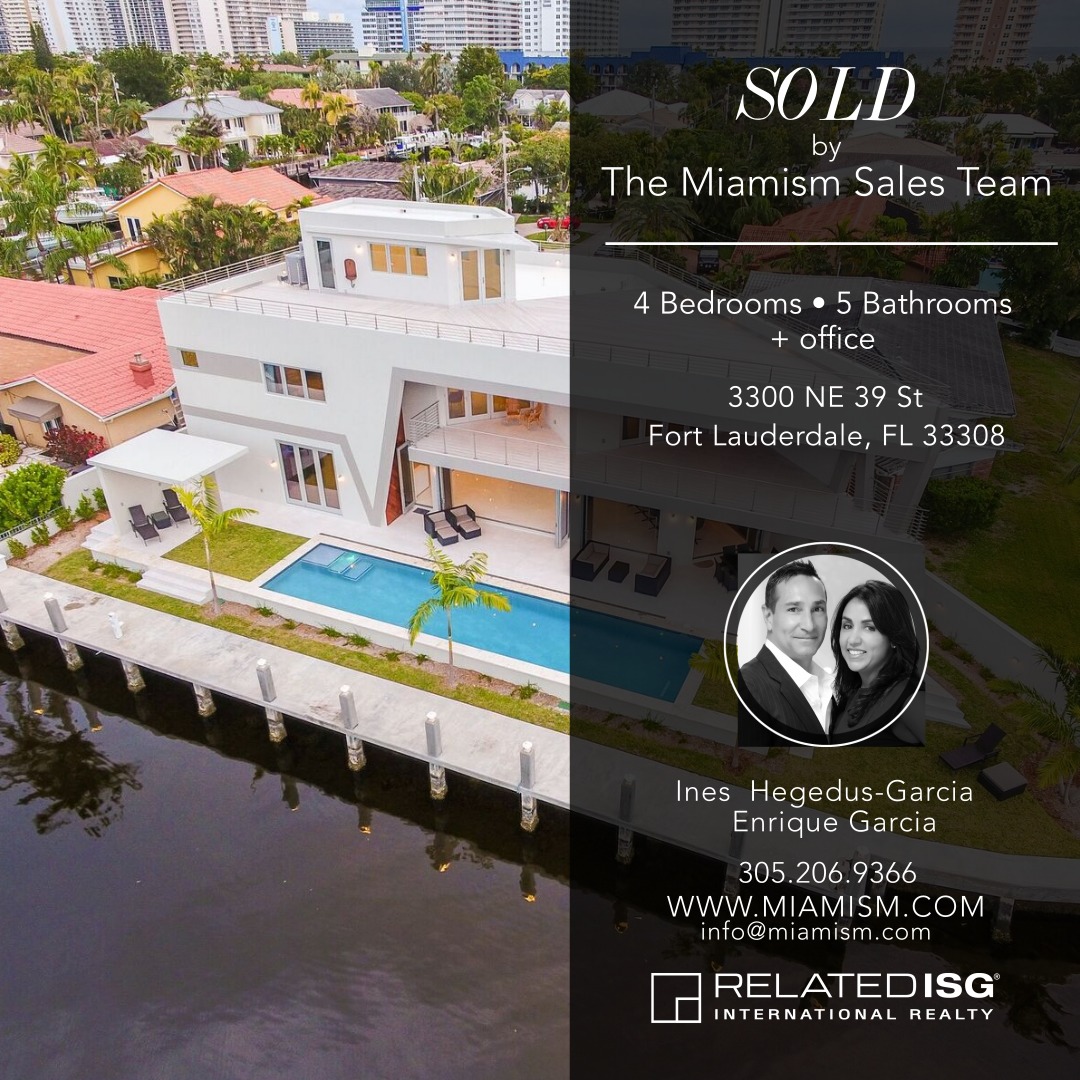 Miamism Sales Team – innovative, targeted sales and marketing techniques
We recently sold a modern, custom-built home, designed by RD+A Studio that is nothing short of amazing. Sometimes I'd like to think that homes choose us to market them for sale because of how much I enjoy featuring every detail, as if they were a living structure with emotions that can hear how I talk about them, but then I realize the thought is a bit crazy because it's always about our clients.
Yes, we love good architecture and yes, we go out of our way to make sure no detail is missed, but our clients trust us to bring the best light to their treasured possessions and we could not appreciate them more. Thank you Adrian and Ileana for your attention to detail, for your trust, and most importantly, CONGRATULATIONS!!
It was an honor to represent you in the sale of your home and we thank you for the beautiful testimonial:
We greatly appreciated the experience of working with Ines and Enrique on the sale of our new custom built house – from their knowledge and in-depth understanding of the house's architectural uniqueness, to their innovative, targeted sales and marketing techniques. We are thankful for all the guidance and advice, the flexibility in accommodating our specific needs, the genuine conversations about the real estate market as it applied to our own area, the prompt communications and timely updates, as well as their high level of professionalism throughout the process. It was truly a pleasure working with Ines and Enrique, and we highly recommend them.
For additional client testimonials, please CLICK HERE.