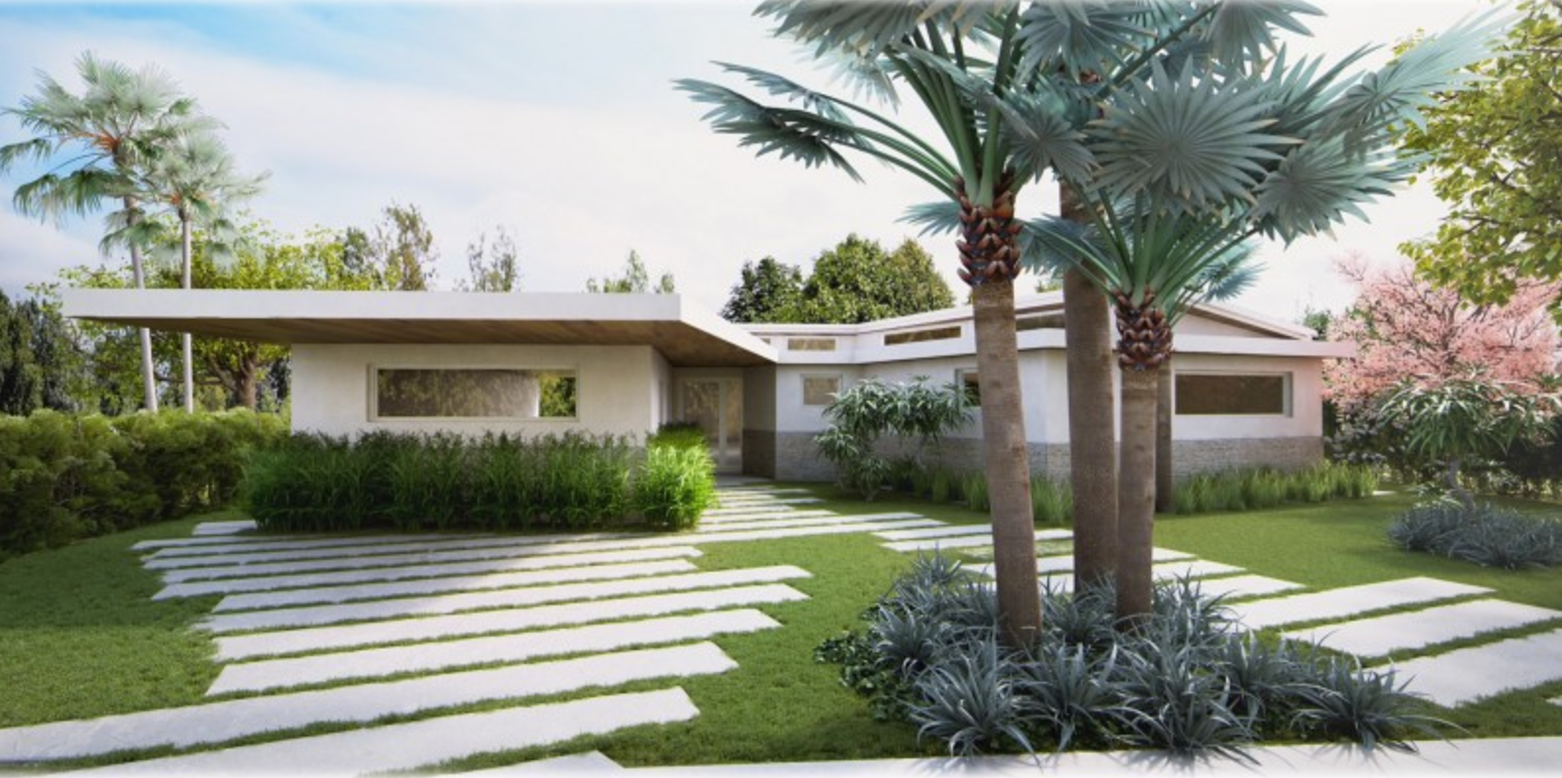 Mid-Century Modern Restoration in Miami Beach Coming Soon!
UPDATE: property was listed for $2.8 million and is currently under contract. Property was sold for $2.65 million on 3/16/2015 and was relisted immediately thereafter for $3.5 million and just reduced to $3.4 million (as of May 1, 2015) I was lucky to be able to tour an amazing restoration project of a mid-century modern home in Miami Beach that will be listed for sale in the next month or so. Not only did I get the lowdown directly from the developer, but the project architect, Robert Gallagher, was there as well to explain their concept, vision and process. This Miami Beach home had only one owner before the investment group purchased it with the intention of re-designing it. Gallagher's challenge was to retrofit the home to current 2014 lifestyle standards while at the same time staying true to the original architecture. Not an easy task, but I can tell you that there is nothing like working with great bones! The clerestory windows throughout, hints of original curved walls, and the scale of the spaces is what gives the home a wow factor.
Who is this real estate developer who defeats the common stigma of cheap finishes and fast turn-around for a quick buck? I felt like I was talking to a mythical character, it was one of those "pinch me" moments where I looked around to see if everything was in fact real and not a dream. Father and Son team (Howard and Todd Goldenfarb) from the RAM Companies, pride themselves in quality construction and have been managing and developing real estate for more than 3 decades. Their projects vary from industrial, office, retail, historic restoration, to award-winning residential developments. And when I asked Todd what all the projects had in common, he responded that quality was always their goal with fine attention to detail, landscaping, and most importantly, the finished product.
Miami Beach Mid-Century Modern Coming Soon
The home is situated in The Upper North Bay Road area of Miami Beach, we're talking right across the street from bay front mansions and estates, in a very prestigious and quiet area. The glass kitchen back-splash faces right into the private gardens of one of Barry Gibbs estates. Talk about LOCATION! Robert Gallagher went out of his way to make sure no detail was missed in this home's architecture. They converted the garage to guest quarters, made sure Master bedroom was complete with his/hers closets, vanities, toilets and the end product is over 3,000 square feet of living space with 4 en-suite bedrooms and extra powder room for guests. The living/kitchen areas are open with volume ceilings and incredible light – the focal area is a low modern gas fireplace that hides a TV den in a cozy, yet functional space. I did not get a chance to see the limestone that will be used for flooring, but can't wait to see the finished product. The house has been designed with energy efficiency in mind. It's also smart where lighting, sound and cameras can be controlled remotely from smart device. And it's also generator ready with quick plug-and-play installations. The outside captures a beautiful balance between hard and porous surfaces and although the mature landscaping was not yet installed, it was sitting aside anxiously waiting to be part of the home. One of my favorite features of this beauty is the cypress clad eyebrow car port in the front that extends to the property line. Gallagher incorporated a sky-light by the front bedroom window so that the large overhang would not take light away from that room. The product, together with the whimsical columns reminiscent of MiMO District, is pure awesome. Timeless standards from the mid-century era, combined with contemporary finishes to fit our lifestyle will make the buyer of this property quite lucky. I can't wait to show you photos of the finished product. Goldenfarb and Gallagher told me that their goal is to be able to collaborate with Poliform for staging and final presentation of their project. That would be the culmination of a quality home with quality furnishings that will impress the pickiest buyer. Needless to say, if you are interested in buying this property, please contact me. The price tag will be under $3 Million, and well worth it. *10/31/2014