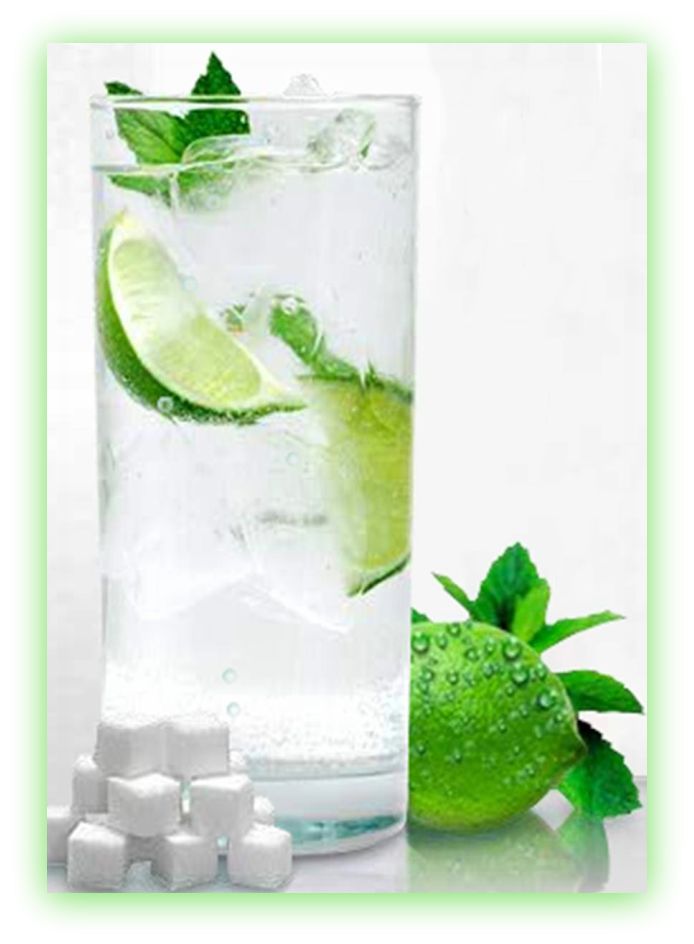 Mojitos! Mojitos!! It's not always about Miami Beach homes.  Time to revive an old post that has gotten awesome feedback!
There is nothing like celebrating a special occasion than with a good Mojito. Whether it's a birthday, an anniversary or New Year's Party. (or Labor Day)!
Did you know that The Mojito is the official drink of Miami?
Rick and I decided that it would be a good idea to show you how to make a Mojito from scratch…..not store bought….and you could even show off with your friends when they come visit.
Before we start, please remember to drink responsibly and we do not condone underage drinking. Please Don't drink and drive.
Mojito Ingredients
12 fresh mint leaves
1/2 a

line

(ooops) lime
1/2 part sugar
1 part Rum
3 parts club soda
Mojito Instructions
Place mint leaves, sugar and lime in a mixer or glass. Muddle well with a pestle or "muddler". Add rum and top off with club soda. Stir well and garnish with sprigs of mint and lime wheel.
Drink up!
In this video, you will find hands-on instructions from Rick himself – showing you how to make a Mojito – if you cannot see the video, please click HERE.
Here's the fun part.  Jeff Turner of Real Estate Shows gave me the idea to bring this Mojito post back to life but with a twist (no pun intended) – he said:
You should give Mojito alternatives for those of us that are not as "adventurous" and a bit "lazy" and don't feel like making mojitos from scratch
Rick and I did some research and this is what we came up with: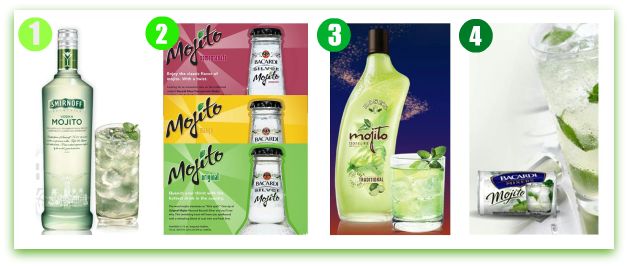 Please know that we don't endorse any of these products and will have to do a follow-up video giving you our opinion of each one of them- they are in no particular order:
Mojito Alternative Number 1 – Smirnoff Mojito Cocktail – here's a Vodka Mojito (don't know how happy that makes me) – it's made with Smirnoff No. 21, Kaffir Lime Liqueur and mint – all you do is serve in tall glass over ice and garnish with fresh mint or lime wedge.  (can see more at www.smirnoff.com)
Mojito Alternative Number 2 – Bacardi Silver Mojitos – these are pre-made bottled malt beverages that come in original, mango and pomegranate flavors – I personally can only drink one of these….the whole malt taste doesn't do much for me. (can get more info at bacardisilver.com)
Mojito Alternative Number 3 – Roses Traditional Mojito Mix – all you have to do here is add rum and ginger ale (I have not tried these either) – the mix also comes in traditional, mango and passion fruit.(more info at www.rosesmojito.com)
Mojito Alternative Number 4 – Bacardi Mojito Mixers found in the frozen section of your grocery store – all you do is add rum and club soda.  Not only have we tried this option, but we use it as a quick alternative when we are boating and cannot make mojitos from scratch – if you doc them up a bit with mint and more lime….they are delish! (more info at www.instantparty.com – and it has a really cool interactive virtual dance party)
Thanks Jeff for the awesome idea – go give these a taste and let us know if you like them or not (and look forward to the third part of Miamism Mojitos when Rick and I actually taste the alternatives on live video) – but for now, remember that there's nothing like the real thing!
Enjoy your mojitos!