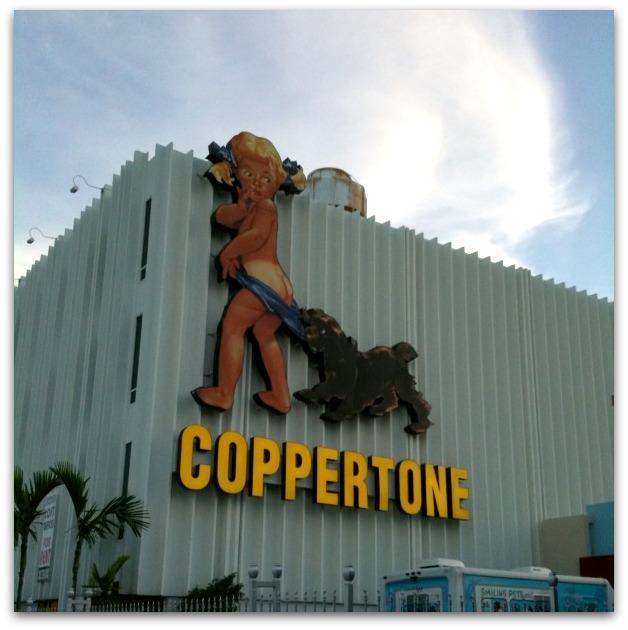 You've been driving in the MiMO District seeing this ginormous Coppertone Girl Sign for months years and have no clue what it's about – happy to say that there is history behind it and it is not at all about the little girl's butt or tan line. It's vintage, it's an icon, it's now restored and prominently featured ….and may I add shows much better in a smaller scale building than its previous location (that's my humble opinion of course).
The current location is the sign's third (and hopefully final place). It went from The Parkleigh Building (Biscayne Boulevard near the Freedom Tower) to the Concord Building (66 W Flagler Street) to it's home now on the side of 7300 Biscayne Boulevard.
The sign was designated as a local historic landmark by Miami's Historic and Environmental Preservation Board which would make the girl exempt from the many laws that could keep her off any building in the city (for its obvious scale reasons). It was placed in the care of the Dade Heritage Trust who later donated it to the MiMO Biscayne Association who ultimately restored it and found its new home.
One thing is for sure – it took a lot of love and determination from caring individuals to make it happen – sure indication that people care about Historic Preservation in Miami. Here are some articles written about this Americana Icon:
*originally published Aug 2009**