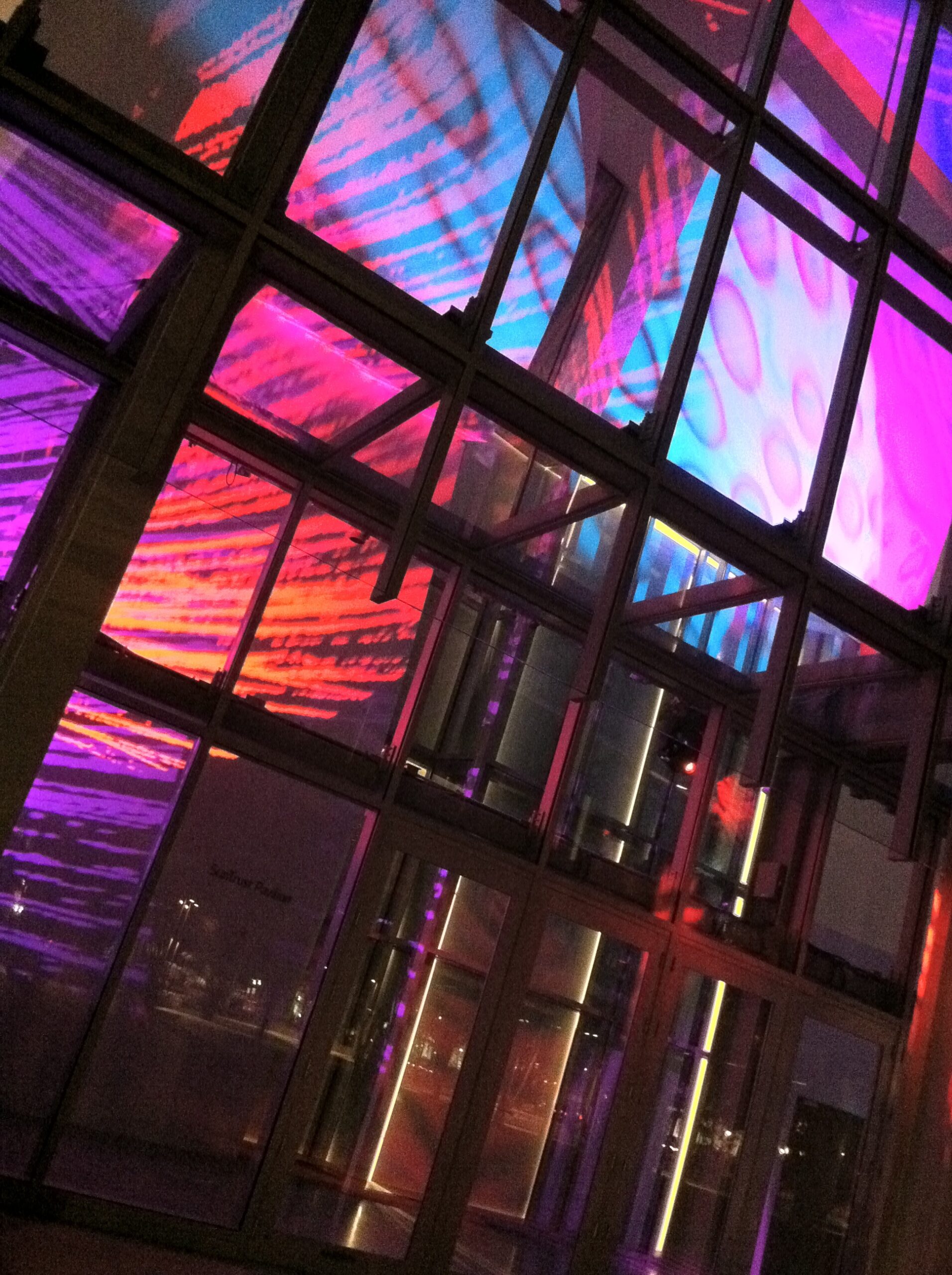 New World Symphony Creative Concerts
I think we have established that we, here at Miamism.com, are huge fans of The New World Symphony. It all started with the documentation of the "gehryfication" of their new complex, later named The New World Center. But from that process, and from that original tour we were given of the Frank Gehry building, we have developed a deep respect and admiration for their "out-of-the-box" ideas.
Yes they still have the "same ol' same ol'," stiff concerts where you can't make a noise or God forbid sneeze or cough. But they also have all kinds of different type of concerts to invite new and younger audiences. Starting with their WALLCASTS where you can picnic in the park (known as Soundscape….of course every little aspect of this place has a name), while listening to state-of-the-art sound and image projection of the concert inside.
My favorite is to pick up some Shake Shack burgers and a bottle of Prosecco and sit on a blanket with my kids and good friends. Although we have encountered the occasional dirty look for making crackling noises when opening a cookie bag, most patrons are laid back and relaxed. (side note: in extreme obnoxious cases, you can just offer the dirty looker some of your loot)
Another favorite is PULSE, as described in their program,
The New World Center will transform into a hip, nightclub-style setting, where theatrically enhanced classical music is mixed into an evening-long set of DJ-spun electronica.
I have attended a few of these and they get better and better each time and manage to blow my mind. The whole concept of a DJ spinning electronic music while a great looking cello player does his thing right next to him is pure Miami Sexy.
But I have to tell you about 2 free events that are coming up on March 11th and 12th. The New World Symphony fellows are presenting 2 events in which audiences make artistic decisions. Please watch this video by percussion fellow Erick Wood.
March 11th – at The Musician's Forum you will get to vote on what you want to hear next. We're talking cell phones on and working during the concert (GASP!!).
Choose your own adventure! This unique Musicians' Forum, conceived of and developed by Fellows, will consist of seven short works. Only the first and last works on the program are fixed, though, so audience members will have the opportunity to vote on which of the middle five works they want to hear next, arranging them as they choose. Additionally, audience members will be able to change the color of the lights inside the concert hall, varying the ambience as the mood of each work moves them, and can also vote on their favorite work throughout the evening. Voting will be enabled via a mobile-based app, which patrons can access via text-messaging. Plus, artist Perry Hall has created a one of a kind painting that will be projected on the sails during the Winter and Summer movements of Ástor Piazzolla's Four Seasons of Buenos Aires, the fixed works on the program.
Please note that tickets for the Musicians' Forum titled Your Opinion Counts: Turn on Your Phone are free and may be obtained online at www.nws.edu or by calling 305-673-3331; attending patrons are required to bring smartphones to the event in order to participate.
March 12th – Inside the Music will take place outside at The Miami Beach SoundScape we've been told that the the event has been changed and will now be indoors – please check with NWS for details – and musical selections will range from Haydn to Jimi Hendrix, and will culminate in the world premiere of a work by Brooklyn-based composer, Mitchell McCarthy, written for the occcasion and featuring a live string quartet whose sounds are amplified and manipulated in real-time, according to audience input.
Join the Fellows onstage for an intimate glimpse into their craft with these mini behind-the-scenes presentations on topics ranging from music appreciation to the historic contexts of composers and more at the New World Center's SunTrust Pavilion.
The beauty of these concerts and the NWS is that they want feedback and they are always looking for creative ways to attract those of us who would otherwise NEVER attend a classical concert. I encourage you to grab a blanket and/or picnic chairs and attend one of their outside concerts because it's such a different an amazing experience and I promise that you will keep coming back for more. And if you hate them, let me know…it's not all pretty colors here when we report back 😉