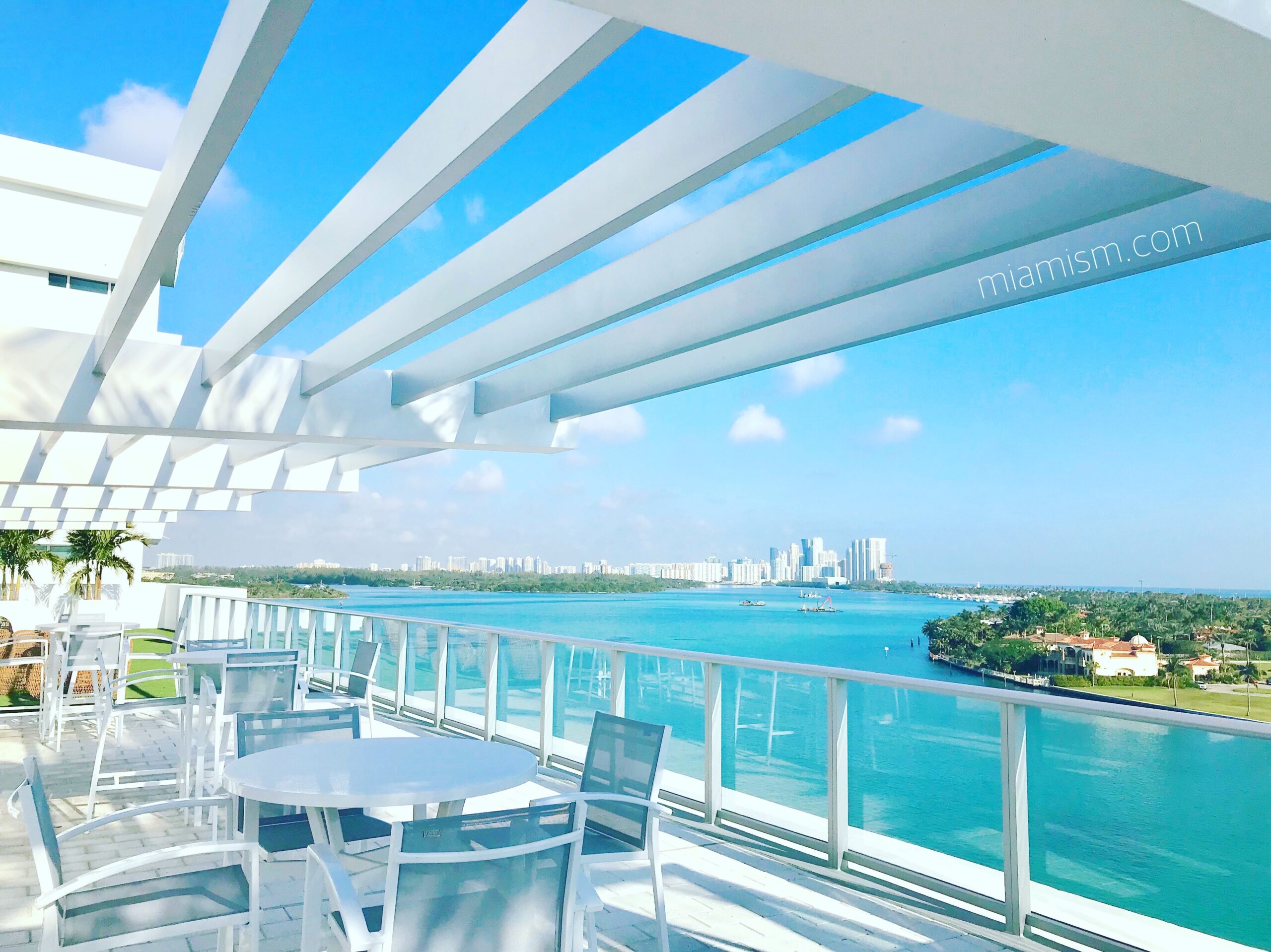 Not all Miami Beach Waterfront homes are created equal
Miami and Miami Beach locals seem to understand that not all Miami Beach waterfront real estate is the same, but instead of assuming, I decided to do a brief synopsis of the different types of waterfront homes in Miami Beach and Miami. Many relocating to South Florida think waterfront means "beach-front" – you have no idea how many calls we get from Europeans wanting a beachfront home when they really mean canal-front. It has to do with knowing the local landscape and also language idiosyncrasies – the type of waterfront has obvious implications on the price.
Miami Beach ocean-front homes
There are not many oceanfront Miami Beach homes – it is PRIME real estate! This type of waterfront real estate is the most exclusive and most expensive for obvious reasons (nothing like the Atlantic Ocean as your backyard)- A few beachfront homes can be found in a very small residential pocket South of Surfside called Altos del Mar and also Golden Beach – where the oceanfront homes will be everything but modest- talk about Miami Beach Luxury Real Estate! Otherwise, all other beach-front or ocean-front real estate will be condos.
Miami Beach Bay-front homes
The next best thing from beachfront is bay-front since you will have open bay views and more privacy (literally no rear neighbor and open bay views from your backyard). Miami Beach Bay-front homes are also not all created equal. You will find these in the Miami Side as well as the Miami Beach side. The only down side is the lack of protection from the elements, but that's what insurance, good construction and proper weather preventive methods are for.
Miami Beach Canal front homes
There are many types of canal-front homes both in Miami Beach and Miami. Pricing of these will take into consideration many factors including: location of canal, type of canal, size of canal, location of home within the canal, etc.
Wide canals – This is when the home is located on a canal but the the canal is wide and homes still have privacy – examples of these are homes on the South side of Hibiscus Island or North side of Palm Island, The Venetian Islands, Surprise Lake in Miami Beach, or Sabal Lake in Bay Point.
Narrow canals – The word says it – you can see your neighbor across the canal, privacy is limited since you usually would have a fence and landscaping separating a backyard neighbor – in this case, you would have the canal and in many instances could see right in their backyard or home. This does not mean that canal-front homes are bad by any means, it just explains that there are many considerations when buying waterfront properties. Other factors to consider with regards to canal-front properties are:
navigable – if you have a boat, this is a good question to ask – some canals do not allow boats, others don't have access to the ocean
no fixed bridges – canal-front properties with direct ocean access and no fixed bridges are more expensive. If you are contemplating buying a property and you know there are fixed bridges and you have a boat, make sure you know what the clearance of those bridges are in high tide to make sure your boat will be able to go through.
deep canals – many canals are deep and can accommodate sail boats – if you are a sailor and want to purchase a canal-front home, you need to make sure the canal is deep enough for the draft of the boat.
debris – some canals have dead ends and they have a tendency to collect debris which can often be an eyesore or even worse, bring a horrible smell.
More food for thought
Location of the property – If you are a boater and hate idling in the no-wake zones for an extended period of time, consider where, within the intricate canal infrastructure of Miami and Miami Beach, the property will be located. Golden Beach and Eastern Shores for example has a long trajectory from their waterfront homes to the open bay and ocean where you can really crank up the engines and go at a descent speed – the same thing happens at Coral Gables.
If you are a true boater, it would be a good idea for you to navigate those canals first.
Seawall and Condition – knowing a seawall can cost up to $1000 per linear foot – you should inspect the seawall with a good professional and possibly structural engineer. Don't discard Natural Coral Seawalls, they are known to have very strong structural qualities – but don't take my word for it, ask any Structural Engineer.
Type of dock DERM will allow – looking at the adjacent neighbors' docks usually gives you a good idea, but don't always trust that – their dock may be "grandfathered in" or have some special circumstances that you don't know about. Rule of thumb is that you can usually build a dock out 20% of the width of the canal, bay-fronts all have different requirements. A DERM inspector will sometimes be willing to visit the property prior to you buying the property, to assess it.
If you thought the Miami Beach Waterfront real estate market was not intricate, think again!
*original article posted February 28th, 2009*