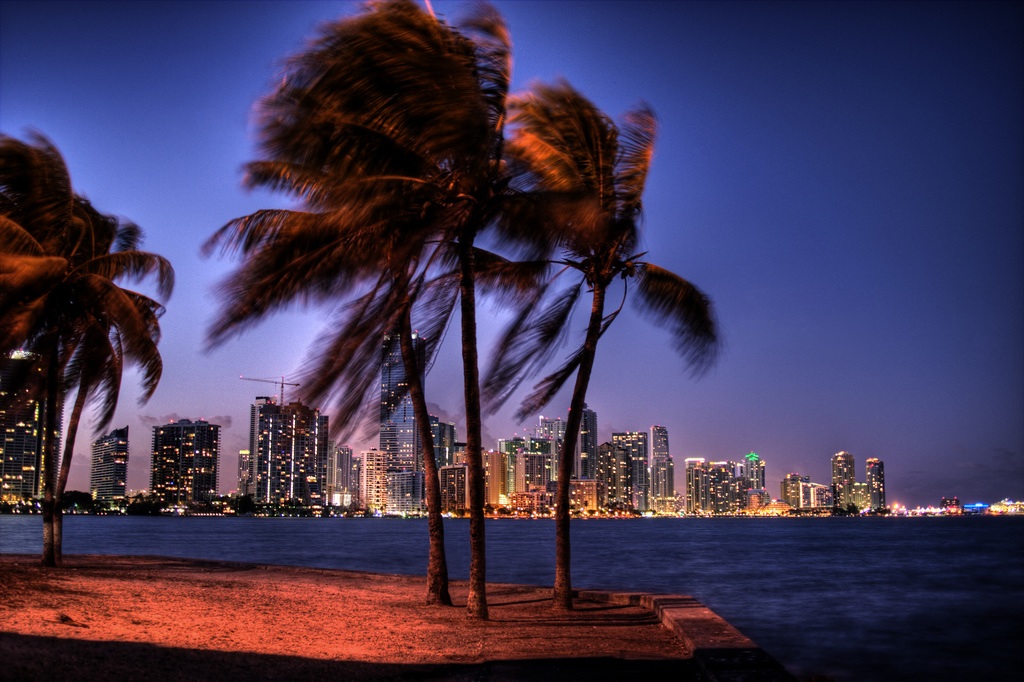 November 2011 Downtown Miami Housing Report
Before you decide to chew my ear off and tell me what the real boundaries for downtown Miami are, let's just say I picked anything South of I-395 and East of I-95, only for our real estate market reports. This will include Brickell's Financial District, Brickell Key, The Miami River on both sides, the real downtown Miami as well as The Miami Heat Condos. It's a big area to cover and includes zip codes 33128, 33129, 33130, 33131, part of 33132 and part of 33136. If you don't like the boundaries, give us a good reason for your objection on the comments section of this article and we may modify these.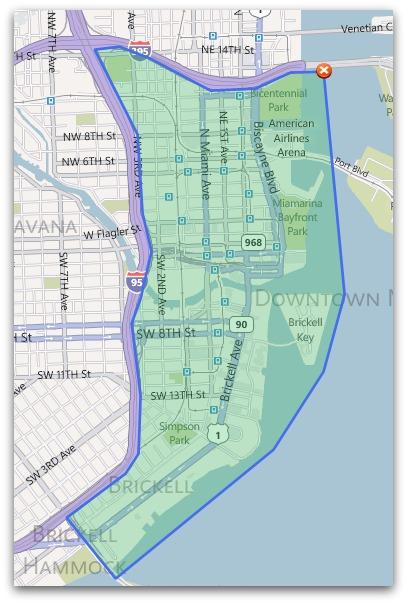 There are currently 1074 downtown Miami condos for sale in The Multiple Listing Service (MLS):
The highest priced condo is in Brickell Key at Asia. A 4 bedroom / 5 and a half bathroom, 5,359 sf penthouse listed for $8,830,000.
The lowest priced condo is at Madison Downtown – a 2 bedroom / 2 bath short sale with 903 sf of living space, listed for $94,000. Madison Downtown is located at 800 N Miami Avenue in zip code 33136
Pending Sales (properties under contract): 385
Closed Sales in November 2011: 96
The 96 Downtown Miami Condos sold in November range from a $1.95 Million Condo at 900 Biscayne Bay, to $58,000 1 bedroom short sale at Madison Downtown. Out of the 96 condos sold, 33 were distressed sales (short sales and foreclosures), that's 34% of the sales. The Median sale price for November Downtown Miami Condos was $259,000.

Of course you've heard me say not to generalize real estate areas. There's no way you can compare sales at 50 Biscayne to Ten Museum Park, for example. So here's the breakdown by condo building.
BRICKELL AREA CONDOS
The Sail Condo – 3 sales: $220,000, $185,000 and $155,000
The Plaza on Brickell – 3 sales: $272,052, $283,000 and $375,000
The Palace Condo – 2 sales: $504,000 and $372,000
The Metropolitan – 1 sale at $$230,000
The Mark on Brickell – 2 sales at $275,000 and $300,000
The Club at Brickell Bay – 2 sales at $168,000 and $180,000
Skyline on Brickell – 2 sales at $348,000 and $500,000
Plaza on Brickell – 2 sales at $300,000 and $400,000
Mayfield Espirito – 1 sale at $295,000
Jade Residences – 4 sales: $950,000 $1.25 Million $1.265 Million and $1 Million
Imperial at Brickell – 1 sale at $329,000
Icon Brickell – 6 sales: $330,000 $276,000 $498,000 $562,600 $740,000 and $637,000
Four Ambassadors – 1 sale at $70,000
Bristol Towers – 1 sale at $415,000
Brickell Place Condo – 2 sales at $250,000 and $185,000
Brickell Park Condo – 4 sales at $110,000 $149,000 $160,000 and $210,000
Brickell Harbour – 1 sale at $105,000
Brickell East Condo – 1 sale at $244,000
Brickell Condo Forest – 1 sale at $225,000
Brickell Bay Tower Condo – 1 sale at $235,000
Brickell Bay Club – 1 sale at $205,000
Bayshores Co Op – 1 sale at $95,000
Axis on Brickell – 1 sale at $315,000
500 Brickell – 2 sales at $345,000 and $520,000
25 Bay Tower Condo – 1 sale at $130,000
1060 Brickell Condo – 3 sales: $215,900 $240,000 and $402,800
BRICKELL KEY CONDOS
One Tequesta in Brickell Key – 1 sale at $750,000
Two Tequesta in Brickell Key – 2 sales each at $595,000
Three Tequesta in Brickell Key – 1 sale at $1.9 Million
St Louis Condo – 2 sales at $325,000 and $750,000
Isola – 1 sale at $215,000
Brickell Key II Condo – 1 sale at $299,000
Brickell Key I Condo – 1 sale at $265,000
Asia Condo – 1 sale at $1.4 Million
DOWNTOWN AREA CONDOS
The Loft Downtown – 3 sales: $125,000, $107,500 and $140,000
The Ivy – 1 sale at $209,000
One Miami – 3 sales: $225,000, $320,000 and $199,000
Met 1 – 1 sale at $205,000
Madison Downtown Condo – 5 sales: $65,000, $78,000, $58,000, $60,000 and $113,000
50 Biscayne – 3 sales: $210,000 $220,000 and $866,000
MIAMI RIVER CONDOS
Neo Vertika – 2 sales at $235,000 and $115,000
Mint – 1 sale at $230,000
Latitude on The River – 2 sales at $173,200 and $210,000
Brickell on The River – 5 sales: $225,000 $180,000 $245,500 $199,000 and $230,000
MIAMI HEAT CONDOS
Marquis Residences – 2 sales at $1.85 Million and $360,000
Marina Blue Condo – 4 sales at $360,000, $252,000, $297,000 and $316,500
900 Biscayne Bay – 2 sales at $670,000 and $1,925,000
It's always good to know how the distressed market is doing overall, it's a sure indicator of how buildings are performing and how different areas are improving. Out of the 1074 condos currently listed for sale, 90 are short sales and 15 are foreclosures, that's a total of 105 condos and equivalent to less than 10% distressed inventory in such a large area. This percentage was above 40% just one year ago and in some cases over 50% of the inventory was distressed. It doesn't take a genius economist to tell you that there is a major improvement in our downtown Miami housing market. **all information obtained from the Southeast Florida Multiple Listing Service**