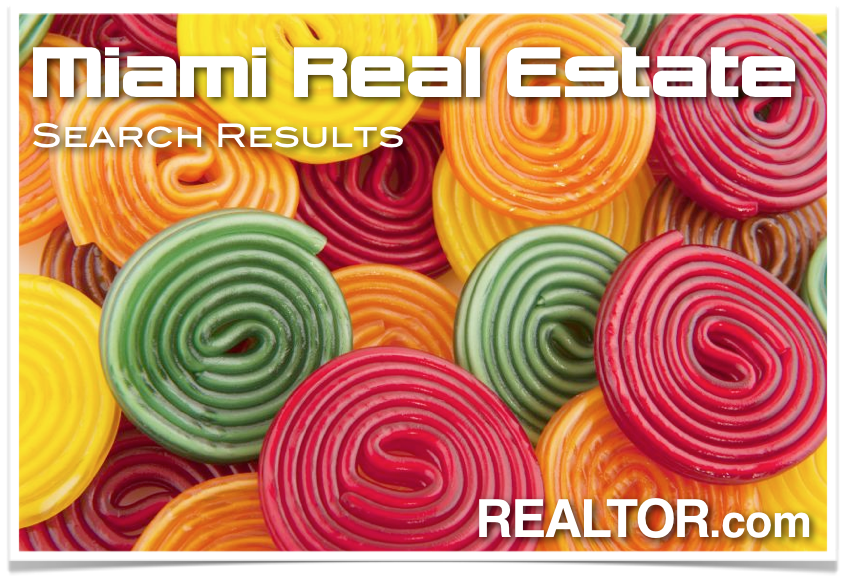 October 2012 Miami Real Estate Search Porn by Realtor.com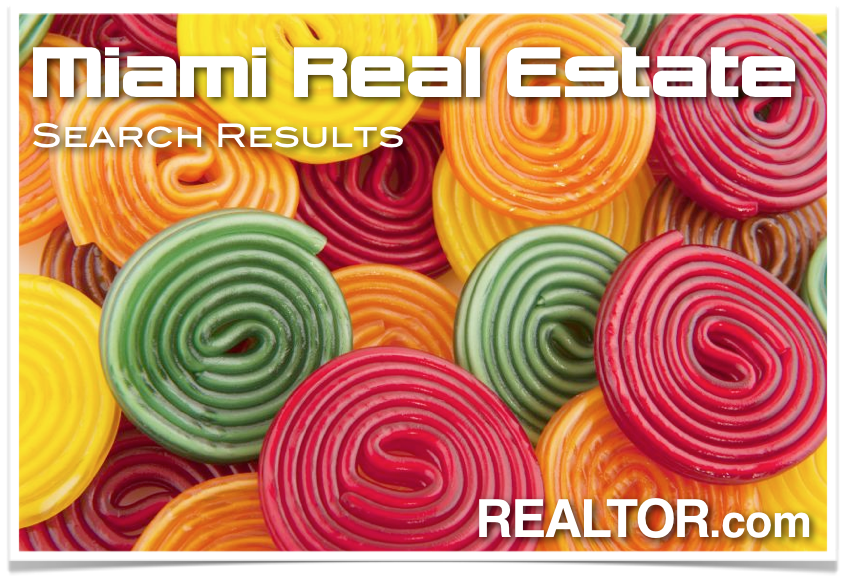 Miami Real Estate search results are in from Realtor.com for September 2012.  Remember these are generalized numbers for all of Miami-Dade County!!  Take this information with a grain of salt and if you are not a "do-it-yourself" type of person, work with a Miami REALTOR that knows the area you are interested in buying or selling.  Real estate is über local, especially now with all the craziness in the Miami Real Estate market because it is HOT! HOT! HOT!
As per REALTOR.com, Miami was the #22 most searched market in the country in September 2012.
 Median list prices for homes in Miami, FL hit $279,000 in September 2012, a 11.60% increase from one year ago this month, and 1.45% increase from August 2012.  The national median list price in September 2012 was $191,500, a 0.78% increase compared to September 2011.
Active for sale inventory of homes in Miami, FL in September 2012 leveled out at 10,779, a -20.89% decrease compared to September 2011. National inventory counts for September 2012 were 1,803,347, a -17.77% decrease as compared to a year ago.
The median age of inventory in Miami, FL in September was 74 days, a 1.37% increase compared to August 2012.  Nationally, the median age of inventory was 95 days, a 4.40% increase compared to August.
In addition, the top most searched real estate markets in Florida in September 2012, and the national searched rank included:
#7 Tampa-St. Petersburg-Clearwater, FL
#10 Orlando, FL
#16 West Palm Beach-Boca Raton, FL
#18 Fort Lauderdale, FL
#22 Miami, FL
#41 Sarasota-Bradenton, FL
#43 Jacksonville, FL
#44 Fort Myers-Cape Coral, FL
#56 Melbourne-Titusville-Palm Bay, FL
#58 Fort Pierce-Port St. Lucie, FL
#71 Daytona Beach, FL
#72 Lakeland-Winter Haven, FL
#77 Naples, FL
So how does Realtor.com arrive at these numbers?
Each month, Realtor.com surveys up to 250 Metro Service Areas (MSA) throughout the nation and monitors real estate trends including consumer search behavior, median list prices on for sale homes, active inventory counts and median age of inventory. The information is released to local markets to help consumers and real estate professionals as they work together to successfully navigate their local market.
Thanks to REALTOR.com for providing these stats for us on a regular basis.