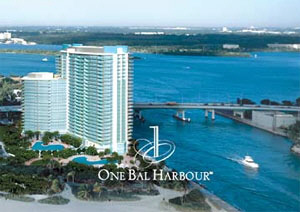 One Bal Harbour Resort & Spa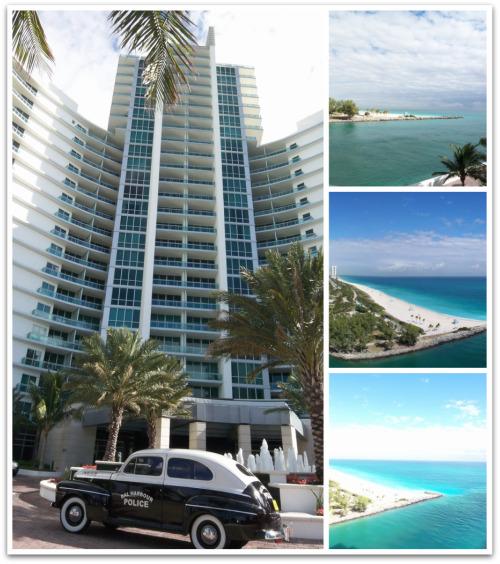 When you think of exclusive real estate and luxury living in Miami, Bal Harbour always comes up….and that undoubtedly leads to One Bal Harbour Resort & Spa. The site was home to The Old Harbor House that many of us remember from years ago because of the incredible boardwalk that leads to one of the most beautiful and secluded shores in Miami Beach. The building is nothing short of fantastic and takes advantage of endless views of the Haulover Inlet and The Atlantic Ocean. Anyone that knows me KNOWS that I'm all about the views and that's why One Bal Harbour Condo is one of my faves. The lobby and common areas are not overstated and I assume done modestly as not to appear pretentious but instead classy and low-key, very similar to the profile of the European and South American buyers the condo attracts.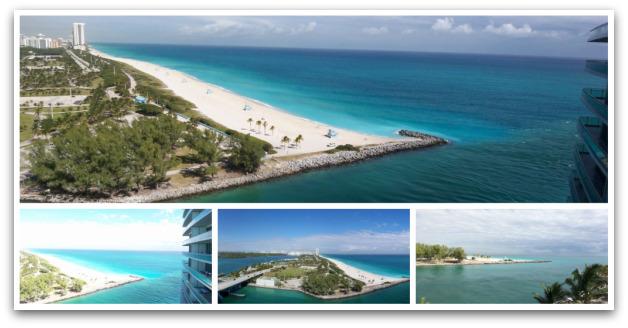 Of course I have to mention the architects – NBWW, or Nichols Brosch Wurst Wolf and Associates, formerly (Nichols Brosch Sandoval and Associates) – known mostly for their hotel architecture and done local projects like Fontainebleau II and III, The "W" Hotel in South Beach and The Loews Hotel, to mention a few. The truth is that the floor plans work – although not as clean and simple as I prefer, I was taken aback by the framing of the views (which is major brownie points in my book). The building is a bit labyrinthian in nature, but I love the location and also the location (now you know why my kids think I exaggerate).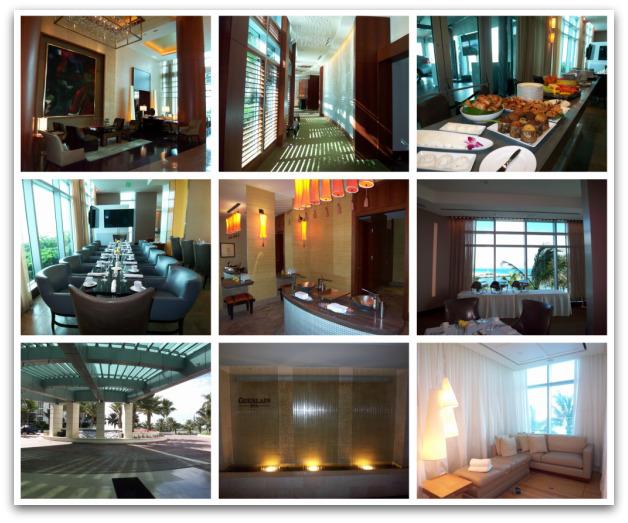 So here's the 411:
(This was back in 2009 – give me a call if you want the current numbers) Out of 124 total condo-hotel units at One Bal Harbour Resort & Spa, there are 40 units left in inventory. What's amazing here is that the prices start at $700/per square foot and the units are totally furnished and decorated with mahogany wood floors, stone counters, leather accents, custom artwork by Jay McCafferty and Darren Waterston, plasma TV's as well as fully equipped kitchens. The residences are either 550 square foot studios or 1100 square foot one-bedroom suites (or combo of both). They all come fully furnished and equipped and hotel rental program is optional. Many of you will call to discuss cap rates and rental income, but as I have explained before with condo-hotels, we are only allowed to sell the real estate and prohibited from discussing economic tax benefits from rental arrangement or projections on rental income – we can, on the other hand, arrange a meeting with the party in charge of the rental aspect of the condo-hotel. So you can own a spectacular studio starting in the $350,000's or a one bedroom in the $750,000's – not bad when you compare to prices in other "exclusive Miami Beach Condos".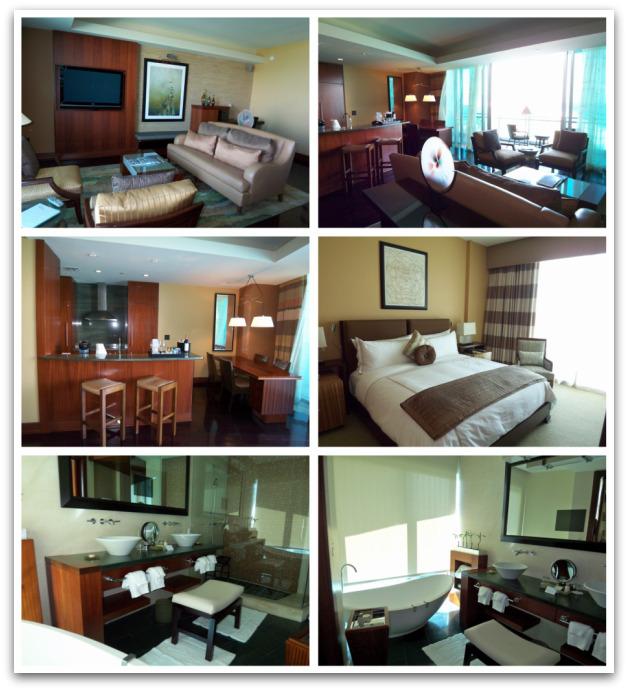 I love when I can share distributions with our readers – here are some rendered floor plans for you to see the flow of the residences.
One Bedroom Suite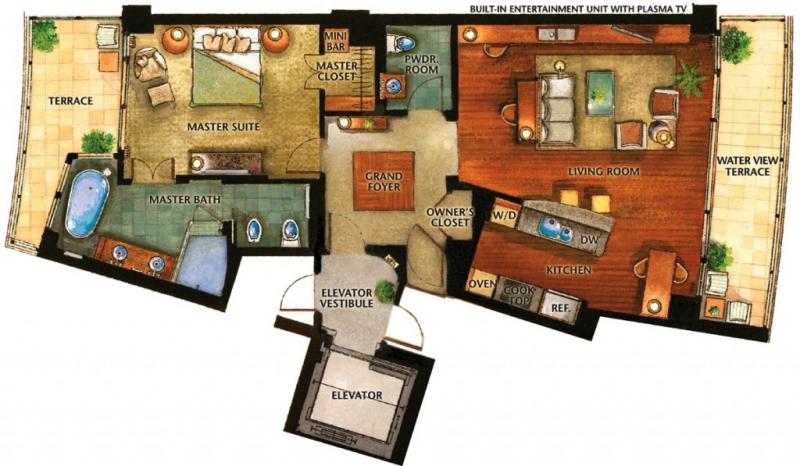 2 Bedroom Suite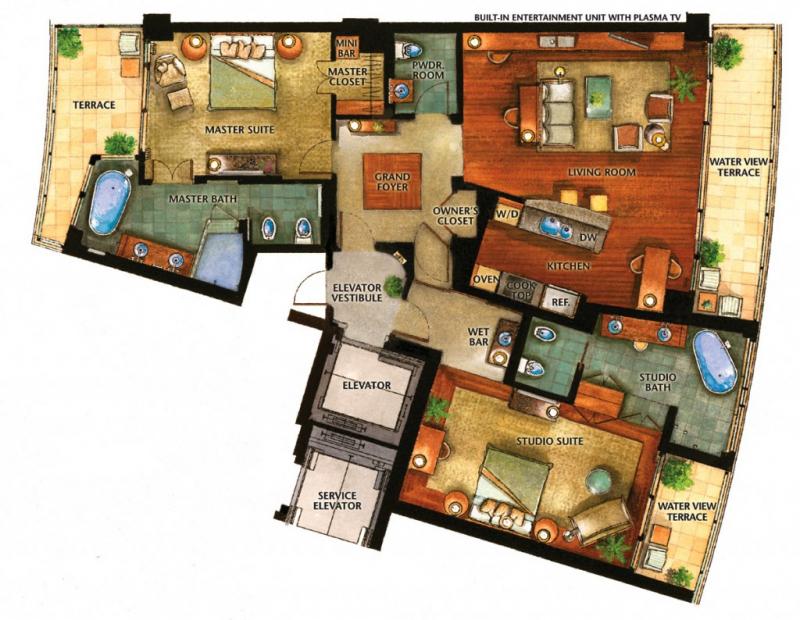 Studio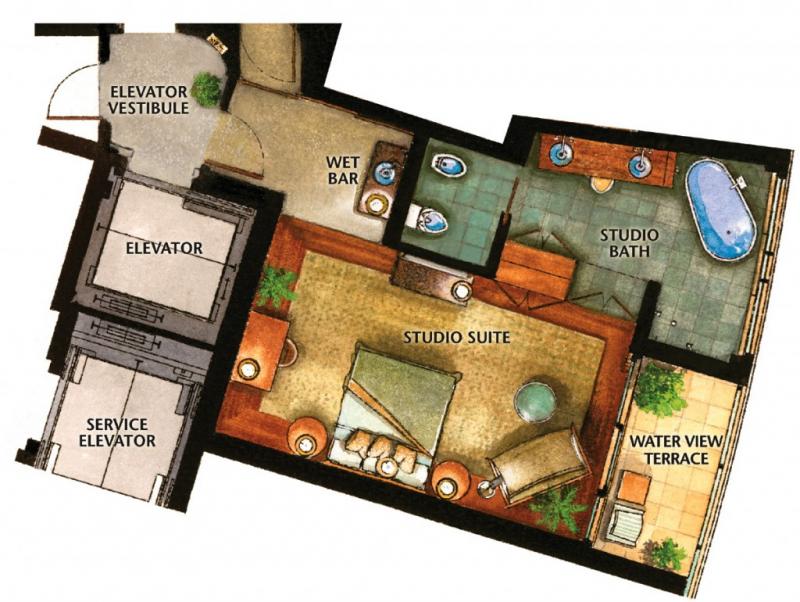 One Bal Harbour was built in 2007 and the Interior Designers were Culpepper, McAuliffe and Meaders. Building amenities include restaurant (One Blue Restaurant) • 10,000 square foot L'Institute de Guerlain Spa • Oceanview pool and beachfront cabanas • Beachside service The Developer description reads as follows:
The ultra-chic oceanfront ONE Bal Harbour Hotel & Spa is located on teh northeastern end of Bal Harbour Village, bordered by Baker's Haulover Inlet and the Atlantic Ocean. Almost 750 feet of pristine beachfront and world-class amenities on a spectacular five-acre site only 15 minutes away from renowned South Beach and right next the exclusive Bal Harbour Shops. Our Bal Harbour hotel offers easy access from both Miami and Fort Lauderdale International airports. Innovatively modern in design with a curved shape and glass exteriors, our 18-story Hotel elegantly combines state of the art technology, refined and peaceful contemporary interiors, unique custom made artwork and an exquisite ambiance for those expecting nothing but perfection."
Remember our team is ready to help you with your One Bal Harbour Condo Purchase or sale and of course surrounding condos as well. Call us for details 305.758.2323 or onebalharbour@miamism.com Condo Name: One Bal Harbour Resort & Spa Arquitecture: Nichols Brosch Wurst Wolf & Associates Neighborhood: Bal Harbour Location: 10295 Collins Av – Bal Harbour Contact: onebalharbour@miamism.com *originally published on Nov/18/2009*