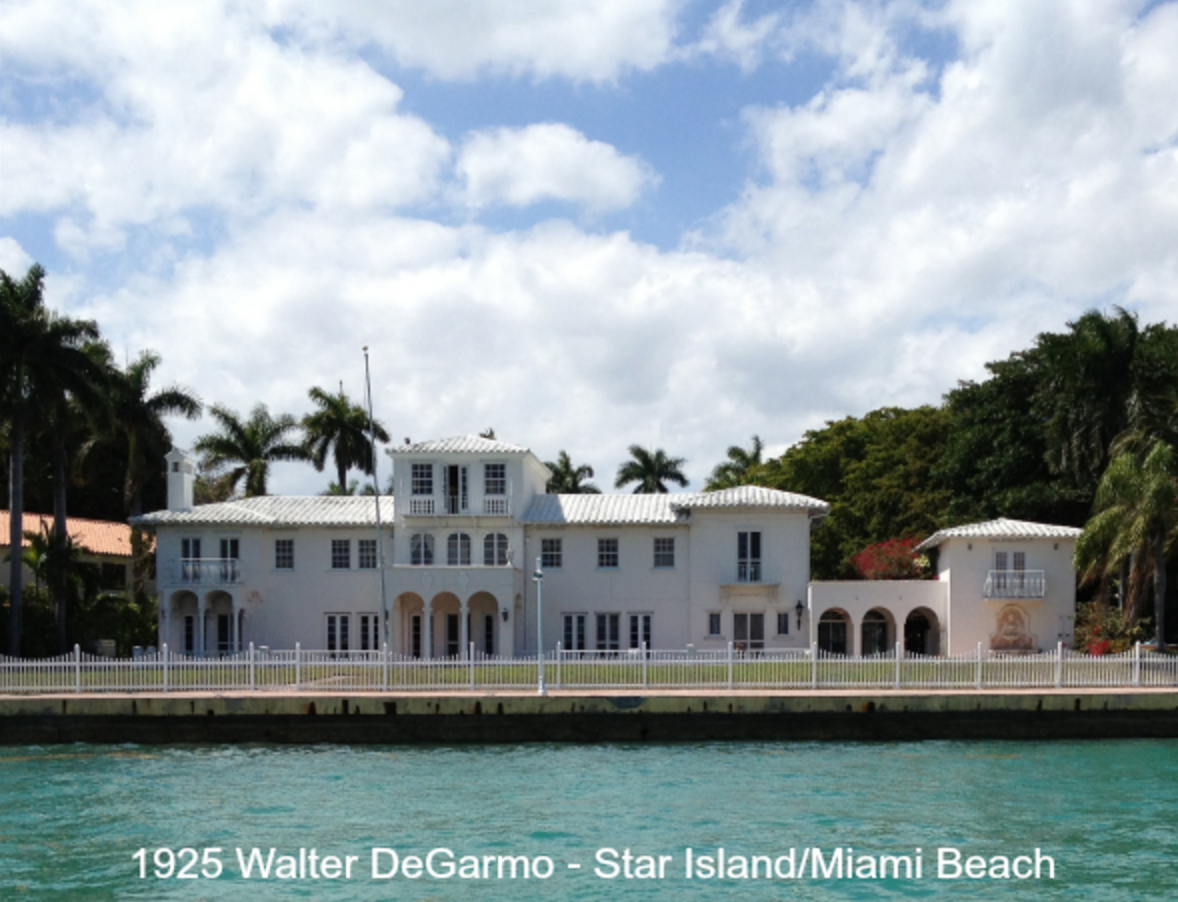 An Open Letter to Dr. Hochstein
Dear Dr. Hochstein, I just want to let you know that I am appalled and disappointed about your choice to tear down an amazing 1925 Walter DeGarmo historic home. Of course I don't know the details of the condition of the home, except the minor things you expressed to The Miami Herald last February; but based on all the historic DeGarmo homes I have visited in Miami and Miami Beach, do you not see its worth? Seriously, when a woman walks into your office, don't you always see an inner beauty and a frame to work with?
In your own website you express,
Modern plastic surgery has opened the doors to an entirely new world of self-improvement. You no longer need to feel self-conscious about an imperfection. Whether it is something you were born with, something that developed through the effects of gravity or the sun, or whether it occurred due to trauma, anything can be improved.
How many times in your plastic surgery career have you looked at a patient and said, "Oh God no! Down with everything!! You need a complete and total overhaul and there is NOTHING I can do for your appearance."
Leonard, you have the gift to mold, shape and improve – you have the gift of seeing potential where no one else can – you have the ability of turning vanilla into mocha chip with hot fudge and a cherry on top. Please tell me you are not as shallow as people are making you out to be. From a former patient that trusted your expertise, one that is an architect and specializes in Historic Real Estate: I ask that you open your eyes to the gorgeous skin that is right in front of you because you have the ability of making it better.
Please tell me you are working with professionals with real expertise and you are not playing the "do it yourself" game. I'm talking architects and REALTORS that will guide and advise you through the process … or do you not trust other professionals as so many trust YOU under the knife? Please give yourself the chance and pleasure of working with unique and timeless bones before building another irrelevant and superficial home without guts in our Miami landscape.
And finally, in the words of my my 16-year old son, "Instead of tearing that baby down, why don't you give it a sweet pair of tits?"
Yours truly,