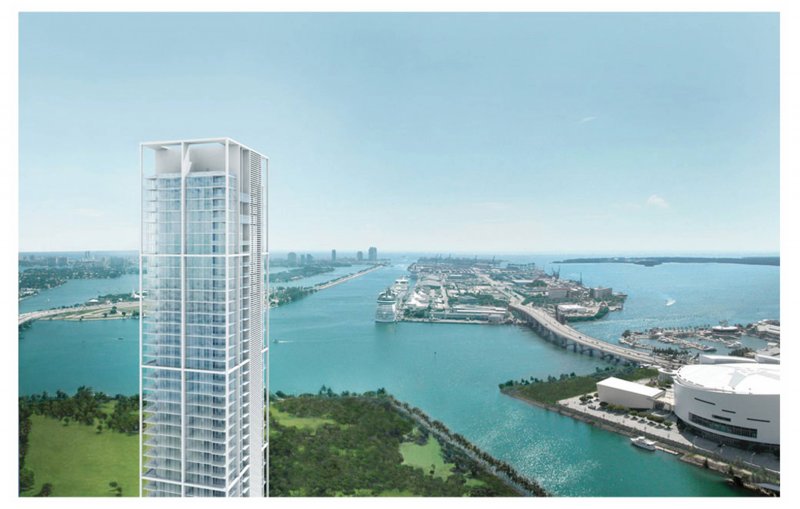 Oppenheim's Ten Museum Park shines through
I wrote this article back in August of 2007 and had to re-post it because it makes me smile. (One thousand museum was not even a thought!!)
Ten Museum Park is still my favorite building from what we call the "Miami Heat Condos".  One thing is for sure, these Miami condos have come a long way in 4 15 years and it's great to see the evolution from not only a Realtor's side, but from a Miami resident's perspective who frequents the area a lot.
You can drive South to Downtown Miami on Biscayne Boulevard and look in horror as you see the number of construction cranes in action.  With so many high-rises being erected and with such poor publicity from the media, you can only imagine what will happen to some of these buildings when they are finished.  Most of them look rough – with exposed concrete, steel structures and lots of construction workers doing their thing. One building stands out from the rest.  It is truly majestic and its simplicity and proportions leave me in total awe.  That one building that seems to be fighting its surroundings is Ten Museum Park designed by Chad Oppenheim.
The concept behind this building as explained by the architect is "A crisp, well proportioned exoskeleton engages a pure crystalline volume soaring 50 stories above the baya dynamic beacon for the majestic cruise ships as they return from their voyages around the globe.  Framing fragments of water, city and sky, every personal and communal space within the complex was designed to serve as a backdrop for life in its most beautiful form.  Exuding power and grace within the skyline the structure creatively organizes inherent rhythms to distort scale and abstract typological references becoming a sublime sculptural expression".
Architecture is an art form, it is poetic and it is sculptural, this one building is the perfect example.  When growing up, the principal of the private music school I attended told me that "architecture was crystallized music"……I will never forget those words, thank you Emil Friedman, for inspiring me.
My interpretation of the exoskeleton (if music, art and poetry can be interpreted, so can architecture) is protection, protection against those evil forces that are closing in, protection against the negative condo real estate energy that surrounds our city, protection agains a Miami in despair.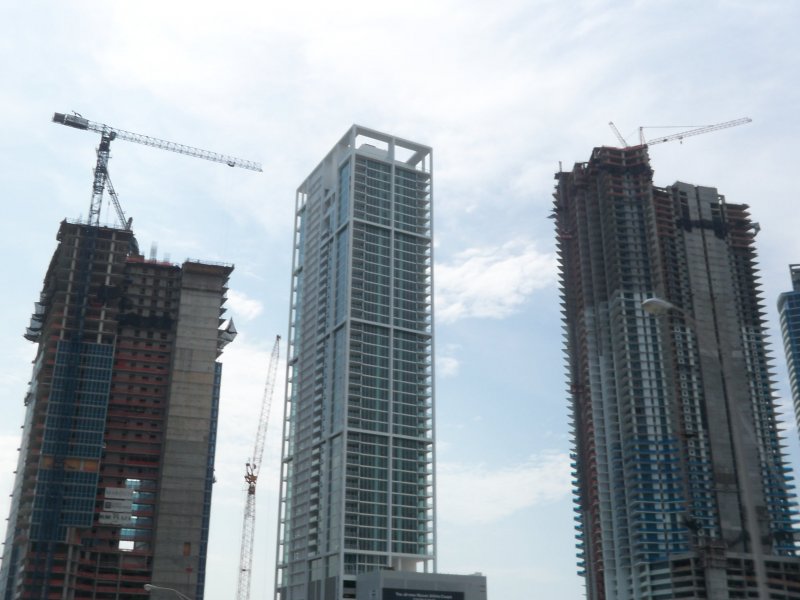 Oppenheim Architecture+Design is also responsible for other great projects around Miami and the world, including The Montclair Lofts, Villa Allegra, Casa, Cor, Cube, Element, Ice, Ilona and others. Ten Museum Park is definitely one of my favorite buildings in our Miami Skyline, I hope it can overcome adversity.
**top photo courtesy of www.oppenoffice.com**
**originally posted in August of 2007